Magnolia Boutique Hotel
SAINT LOUIS , MO
Job Description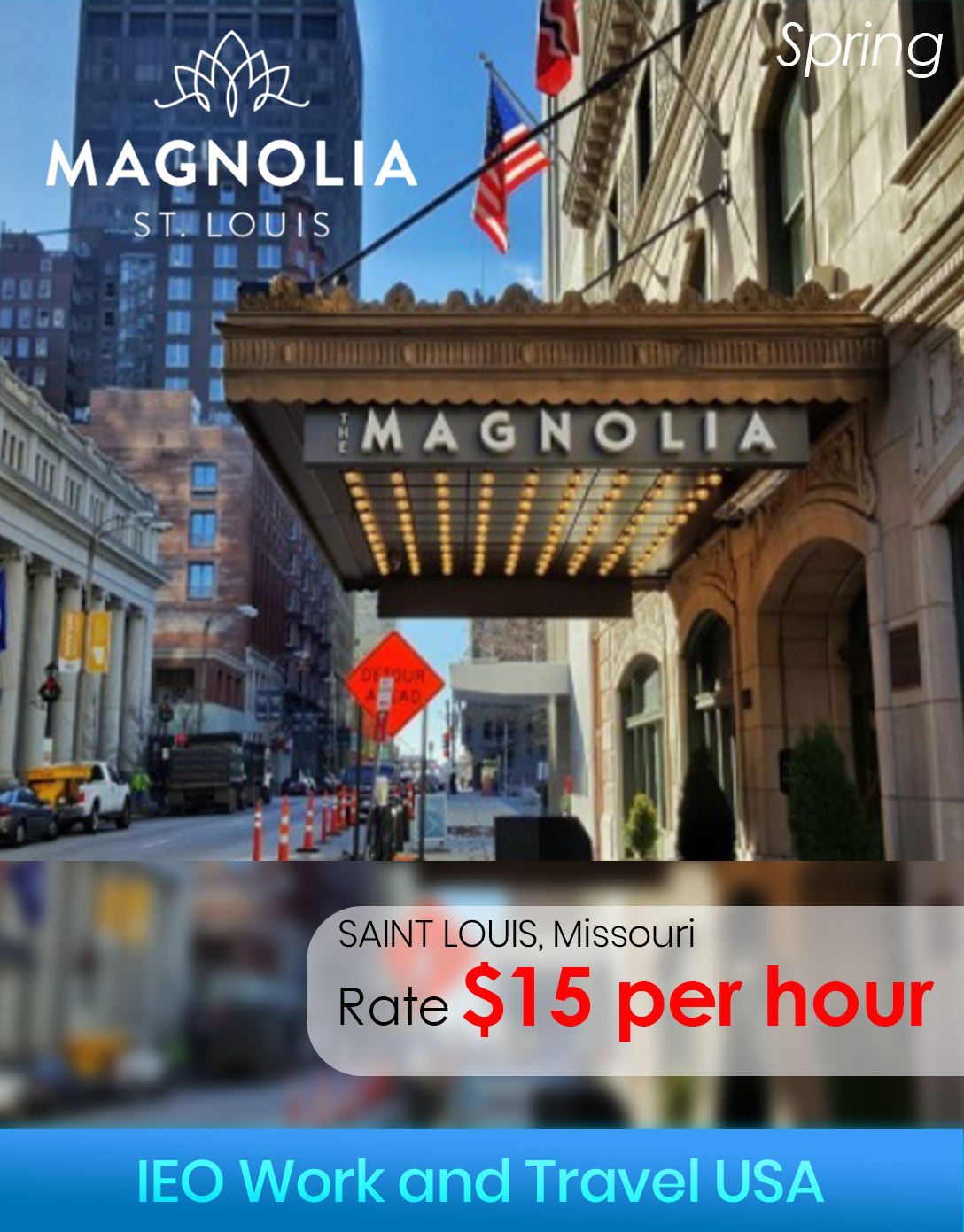 Housekeeping : : Keep facilities and common areas clean and maintained. Vacuum, sweep, and mop floors.
Clean and stock restrooms. Clean up spills with appropriate equipment. Notify managers of necessary repairs.
Collect and dispose of trash. Assist guests when necessary. Keep linen room stocked. Properly clean upholstered furniture.
Laundry Attendant : : Laundry Workers are employed by laundry cleaning services or organizations like hospitals and hotels. Usual duties listed on a Laundry Worker resume include operating washing machines, sorting laundry, removing stains, tagging items, selecting cleaning agents, and drying clothes.
Houseperson : : The Houseperson is responsible for cleaning and maintaining guest rooms, hallways, furnishings, flooring and work areas. Cleaning rooms includes duties such as changing bed linens and emptying trash as well as vacuuming carpets and dusting furniture. The Houseperson replaces guest supplies, i.e. soap, shampoo, bathroom tissue, etc. and maintains all staff closets. Duties also include cleaning the common areas, stairwells, elevators and landings. Secondary duties may include shoveling snow from walkways, assisting with guest transportation, assisting with guest luggage. All team members must ensure the confidentiality and security of all guest rooms. The Houseperson is responsible for executing any reasonable task requested by his/her manager or supervisor
Food & Beverage : : Includes working as a server, barista, banquet server, and kitchen work (dishwasher/utility). Restaurant experience helpful. Must be professional looking and very personable. You will serve guests food and drinks, clean the restaurant area – tables, chairs, floor, empty trash, remove dishes, etc. You will be preparing coffee drinks and serving guests with their orders. Must be fast and accurate in handling multiple drinks. Working in the kitchen will include helping with the dishes and keeping the area clean and sanitized. You will be working in all positions as needed by management. Requires attention to detail, punctuality, and a great service attitude & team spirit. This is a very physical job; need to lift 40lbs/18kg and need to be able to stand for 8 or more hours. Must be dependable, hard-working, friendly, and be a very trustworthy and honest individual. Employer guarantees a minimum of 32 hrs per week. You may not have the same days off as your friends. You will work all weekends and holidays in America.
Position
Housekeeping, Laundry Attendant, Houseperson (3 M/F)
Food & Beverage (2 M/F)
Location
SAINT LOUIS , MO
Rate
Housekeeping, Laundry Attendant, Houseperson $15.00 per hour
Food & Beverage $7.25 per hour
Hours
32-40 hours per week
Start Date
7 Mar 2024 – 25 Mar 2024
End Date
10 Jun 2024 – 7 Jul 2024
English level
Intermediate – Advanced
Housing
$75 per person, per Week  Apartment (Sponsor Arrange)
Cost Details $25.50 – $75 depending on size of apartment and based on 5 students
Deposit amount $200.00 On arrival
Transportation to work
locations are within walking distance of the housing and some will require you to take public transportation to get to work. Transportation costs $1.35 for a one way bus ticket.
** งานนี้ไม่ต้องชำระค่า Premium Job ใดๆทั้งสิ้นนะคะ และข้อมูลของงานดังกล่าว นายจ้างหรือองค์กรแลกเปลี่ยน USA อาจมีการเปลี่ยนแปลงได้ในภายหลัง โดยขึ้นอยู่กับปัจจัยในด้านธุรกิจของนายจ้างนะคะ โดยบริษัทฯ ไม่สามารถควบคุมการเปลี่ยนแปลงใดๆได้ค่ะ หากมีการเปลี่ยนแปลงใดๆเกิดขึ้นทางพี่ทีมงานจะรีบแจ้งข้อมูลอัพเดตให้ทันทีค่ะ 🙂 C
Related Jobs