🆕Myrtle Waves
MYRTLE BEACH , SC
Job Description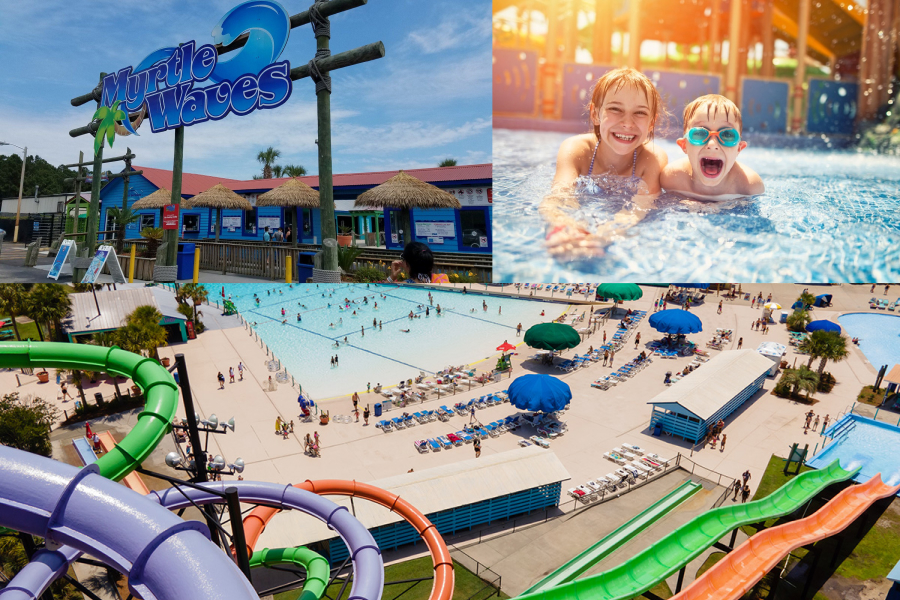 Lifeguard: Supervises swimming activities at the aquatics facility and ensures that policies, guidelines, and safety procedures are followed. Warns swimmers of improper activities or danger and enforces pool regulations and water safety policies. Administers first aid in the event of injury, rescues swimmers in distress or danger of drowning, and administers CPR and/or artificial respiration, if necessary. Evaluates conditions for safety and initiates aquatics emergency action plan as required. Inspects pool facilities, equipment, and water to ensure that they are safe and usable. Supervises and assists in cleaning the pool and related facilities and equipment, assists with chlorine residual water tests and with records and charts of water tests and records of accidents, and adds chemicals to pool water as directed. Instructs or assists classes in fundamentals of swimming as needed. Resolves scheduling conflicts to ensure safe pool environment when competing programs/priorities require use of aquatic facilities.
Admissions: admissions are responsible for all admissions transactions and up-sell promotions in a fast paced environment. Will handle and process all cash and credit card transactions while identifying and communicating the correct and proper admissions for each application.
Parks Services: sweeping and picking up trash and debris from park areas and parking lots. Empty and clean trash cans; replace trash liners. Clean restrooms, guest areas, and backstage. Wash windows and clean windows daily. Follow restroom schedules to ensure the cleanliness of facilities. Greet guests, visitors, and employees in a friendly and courteous manner. Keep a clean orderly work area.
Food and Beverage: greet guests, visitors, and employees in a friendly and courteous manner. Take orders, help fill orders, and check all orders for accuracy. Maintain adequate inventory in the food stands. Operate the Touch Screen Point of Sale system (POS) for food and beverage purchases. Understand Park menu and pricing. Receiving payment for selected items and return change as necessary.
Location
MYRTLE BEACH, SC
Rate
Lifeguards   $15/hr
Admissions   $14/hr
Food and Beverage   $14/hr
Park Services   $14/hr
Hours
32-40 hours per week
Start Date
12 May – 18 Jun
End Date
4 Sep  – 7 Sep
English level
Upper Intermediate – Advanced
**FREE PARK ENTRY
AND EMPLOYER
ASSISTED
HOUSING AVAIBLE
** งานนี้ไม่ต้องชำระค่า Premium Job ใดๆทั้งสิ้นนะคะ ในการตอบรับน้องๆเข้าทำงานจะขึ้นอยู่กับคุณสมบัติของน้องๆในแต่ละบุคคล โดยนายจ้าง / องค์กรแลกเปลี่ยนจะเป็นผู้พิจารณาเรซูเม่หรือการสัมภาษณ์ทาง Online กับน้องๆตามตารางสัมภาษณ์ของนายจ้าง หรือองค์กรในแต่ละงานค่ะ 🙂
Related Jobs