Blazing Saddles
SAN FRANCISCO , CA
Job Description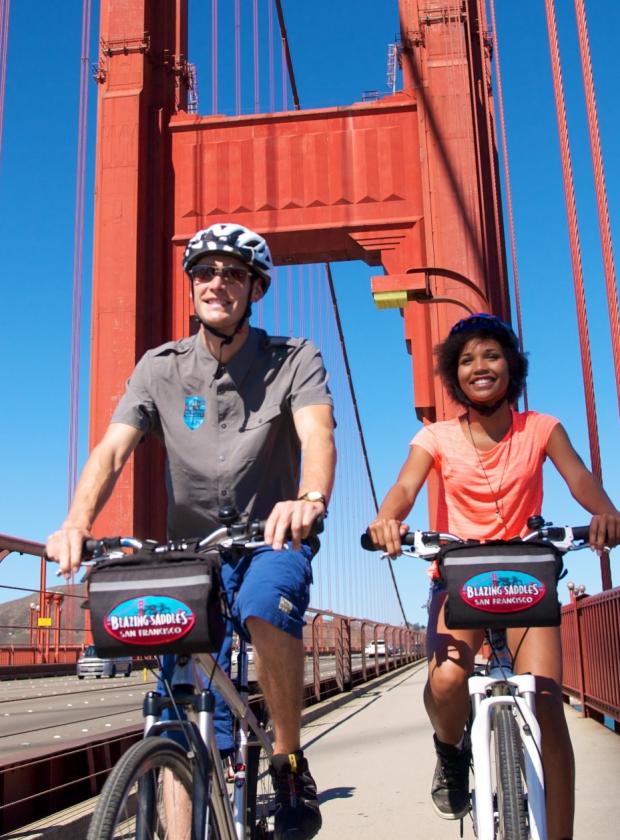 Customer Service: Assist customers with bike rental procedures. Educate customers on products, complete paperwork, take payment, and explain bike procedures. Give directions, answer questions and close the sale. Excellent communication skills are required and am comfortable speaking loudly to large groups of people.
Prerequisites: Employer requires Skype interview. Must know how to ride a bike & be athletic. Able to give outstanding customer service. You need to stay until your Job Offer placement end date.
Position
Customer Service (2 M/F)
Location
SAN FRANCISCO, CA
Rate
$18.00 USD
Hours
32-40 hours per week
Start Date
21 Feb – 24 Mar
End Date
1 May – 7 Jul
English level
Advanced (Proficient)
Housing
Dormitory $50 USD per day (Must Arrange Own)
Transportation to work
Participants can walk, take the bus, ride a bike, etc to get around.
** งานนี้ไม่ต้องชำระค่า Premium Job ใดๆทั้งสิ้นนะคะ ในการตอบรับน้องๆเข้าทำงานจะขึ้นอยู่กับคุณสมบัติของน้องๆในแต่ละบุคคล โดยนายจ้าง / องค์กรแลกเปลี่ยนจะเป็นผู้พิจารณาเรซูเม่หรือการสัมภาษณ์ทาง Online กับน้องๆตามตารางสัมภาษณ์ของนายจ้าง หรือองค์กรในแต่ละงานค่ะ 
Related Jobs