ACME Markets Long Beach Township, New Jersey 3993
LONG BCH TWP , NJ
Job Description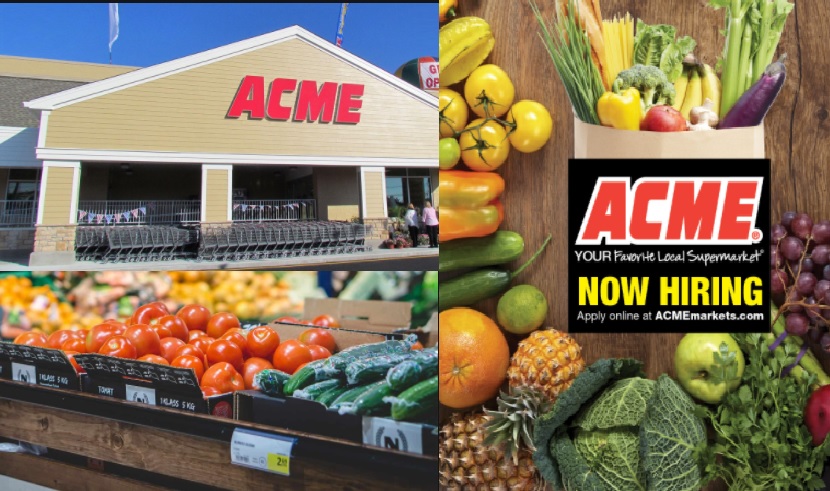 Team Member – LBI – OJL :
At a fast pace, scan, bag, process payment, count money, ensure correct accounting. Control
backed up lines, reduce waiting time for customers. Prep fruit, vegetables, salads. Bake,
decorate cakes, cookies, pies. Slice bread. Package, wrap, price products for sale. Check
products for quality and freshness. Keep cases, shelves, displays clean and stocked.
Breakdown deliveries using sharp knives, organize backroom, return misplaced products,
refill missing items, keep aisles in good condition. Assist customers locating items. Monitor,
clean, carry bags, collect carts in parking lot. $9.04 weekly union dues
**
1. Advanced English
2. Participants must understand they will live in employer provided housing.
3. Must be flexible and willing to work in any department assigned. ACME needs team
members who are willing to pitch in when and where they are needed.
4. Capable of providing courteous, friendly, efficient customer service.
Position
Team Member – LBI – OJL (6-10 M/F)
Rate
$12.00 per hour
Hours
32-40 hours per week
Start Date
12 May 2022 – 16 May 2022
End Date
6 Sep 2022 – 20 Sep 2022
English level
Advanced
Housing
$125.00/week (Nelly Goyco-Crespo Housing assisted by Employer)
** Deposit amount $250 Upon Arrival
Transportation to work
Walking, Bicycle. The housing is a 5 minute walk to ACME and a 2 minute bicycle ride
** งานนี้ไม่ต้องชำระค่า Premium Job ใดๆทั้งสิ้นนะคะ ในการตอบรับน้องๆเข้าทำงานจะขึ้นอยู่กับคุณสมบัติของน้องๆในแต่ละบุคคล โดยนายจ้าง / องค์กรแลกเปลี่ยนจะเป็นผู้พิจารณาเรซูเม่หรือการสัมภาษณ์ทาง Online กับน้องๆตามตารางสัมภาษณ์ของนายจ้าง หรือองค์กรในแต่ละงานค่ะ 🙂
Related Jobs