🆕 Applebee's – North Conway
North Conway , NH
Job Description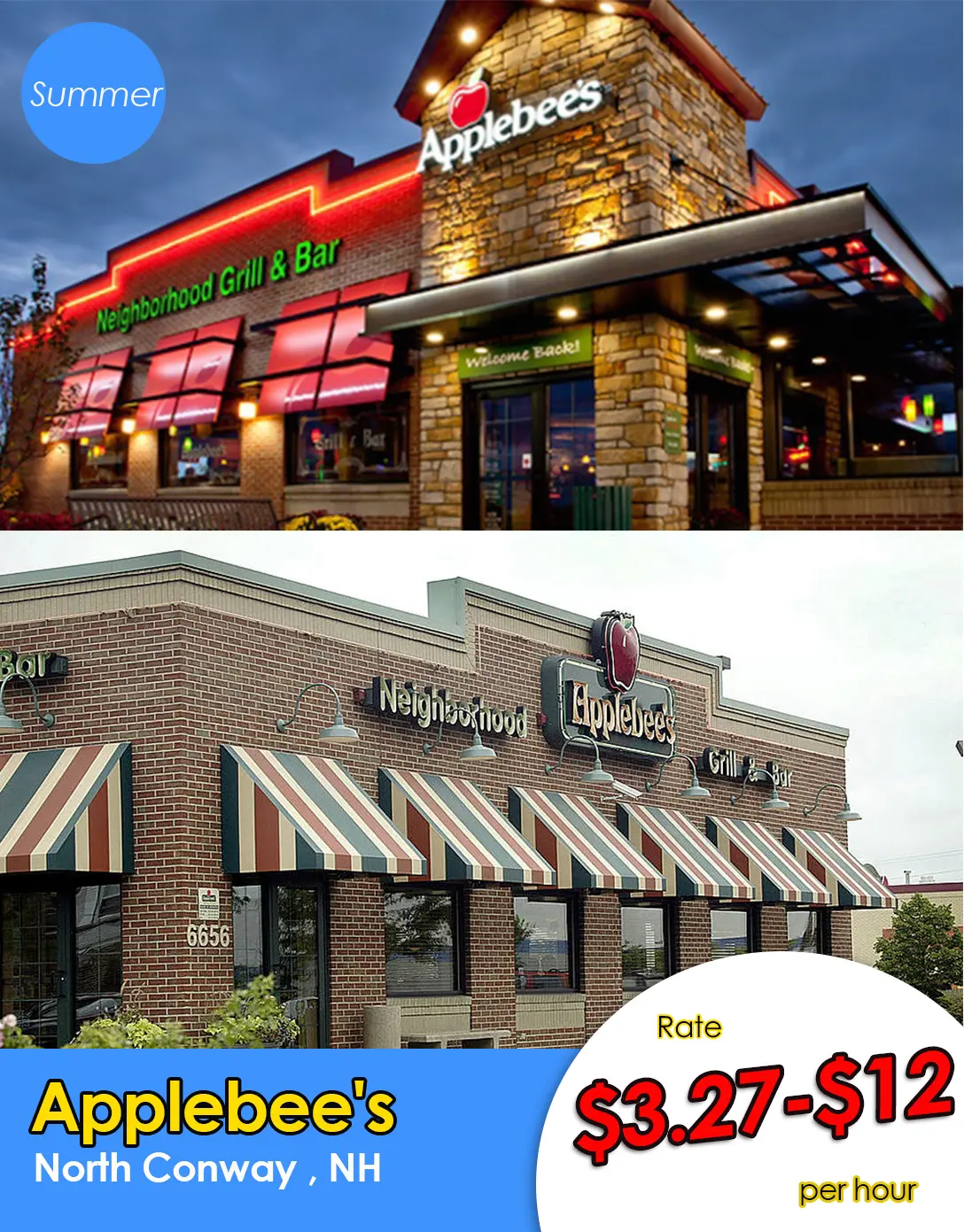 Kitchen Support – Cook, Prep Cook, Dishwasher : In this position duties include but are not limited to the following: Complete all assigned prep work & set up cook's station. Maintain product presentations, product quality & cook time standards. Prepares all menu items according to Applebee's recipes, plate presentations & specifications. Maintains kitchen work area, equipment, plate ware & utensils, dishwashing, cleaning, trash removal in a sanitary, orderly condition. Must be able to stand & lift up 40 pounds repeatedly & exert well-paced mobility of up to four hours in length. Must be able to speak clearly & listen attentively. Other tasks may be assigned by manager. Depending on business needs and individual skills, management may assign you to one area of the kitchen
Front of House Support – Host/Hostess : Relays food orders to kitchen via the point-of-sale computerized register system Greets (both arriving and departing) and seats all guests in a friendly manner and assists in maintaining the overall guest flow of the restaurant Accommodates any special needs of guests Manages the Wait List when the restaurant is full Provides guest assistance to servers as needed Maintains a clean and organized work area and completes cleaning as assigned To serve food, drinks, and to accommodate guests' needs at our Carside To-Go Station in a courteous and timely manner following Applebee's Ten Basic Service Steps Expedites, Labels and Bags all orders in proper packaging for Carside and Delivery Orders Interacts verbally with all guests and team members creating a friendly and upbeat atmosphere
Position
Kitchen Support – Cook, Prep Cook, Dishwasher (7 M/F)
Front of House Support – Host/Hostess (3 M/F)
Location
North Conway, NH
Rate
Kitchen Support – Cook, Prep Cook, Dishwasher Wages start at $12 hourly and may increase depending on position worked within kitchen.
Front of House Support – Host/Hostess Wages start at $3.27 when working tipped positions and are $12 hourly for non tipped
positions. Tipped positions typically average $100-$200 of tips per night.
Hours
32-40 hours per week
Start Date
1 Jun 2024 – 15 Jun 2024
End Date
6 Sep 2024 – 7 Sep 2024
English level
Upper Intermediate – Advanced
Housing
$150.00 per week (CHI)  **Housing will cost approximately $135-$150 weekly
**Deposit $135-$500 (On arrival)
Transportation to work
Students can walk or ride a bike.
** งานนี้ไม่ต้องชำระค่า Premium Job ใดๆทั้งสิ้นนะคะ และข้อมูลของงานดังกล่าว นายจ้างหรือองค์กรแลกเปลี่ยน USA อาจมีการเปลี่ยนแปลงได้ในภายหลัง โดยขึ้นอยู่กับปัจจัยในด้านธุรกิจของนายจ้างนะคะ โดยบริษัทฯ ไม่สามารถควบคุมการเปลี่ยนแปลงใดๆได้ค่ะ หากมีการเปลี่ยนแปลงใดๆเกิดขึ้นทางพี่ทีมงานจะรีบแจ้งข้อมูลอัพเดตให้ทันทีค่ะ 🙂 C
Related Jobs