Best Western Plus – McCall Lodge
MCCALL, ID
Job Description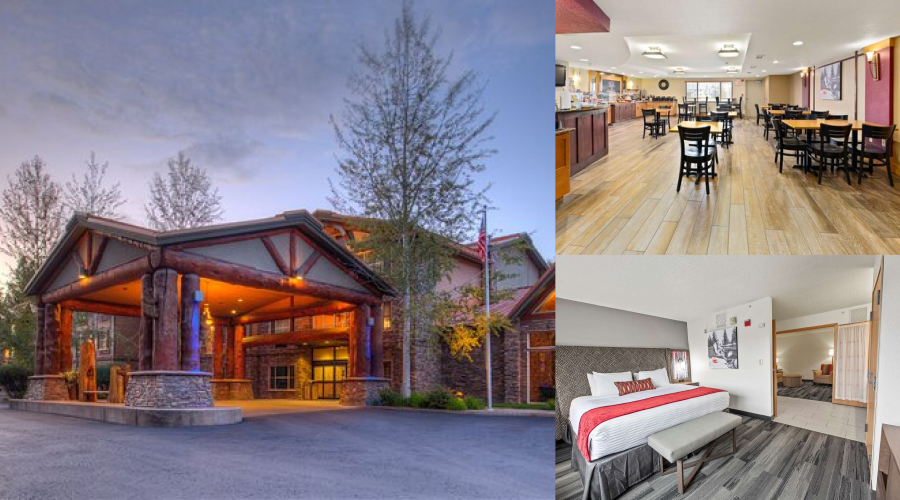 Breakfast Attendant, Housekeeping: Great customer skills are needed for this job. You will provide continental breakfast to all hotel guests from 6 am-10 am. Prepare breakfast, stock the serving areas, make coffee, slice fruit, mix juice, cook, stock pastry trays, etc. Maintain the serving areas, restock as needed, help clear tables, and prepare for the next guests. Once the breakfast shift ends, you will move directly into Housekeeping for the remainder of your 8-hr shift. Housekeeping duties include cleaning common areas, rooms, and bathrooms, including toilets and showers; changing linens, dusting, vacuuming carpets, cleaning mirrors, bathrooms, and furniture with cleaning chemicals, emptying trash, etc. Inspect rooms for repairs and fixtures that aren't working properly. Restock guest rooms with linens, bathroom supplies, etc. Clean and vacuum public areas, including restrooms, and empty trash. Other duties are assigned as needed. Requires attention to detail, punctuality, and a great service attitude & team spirit. Must be dependable, hard-working, friendly, and very trustworthy and honest individual. Very physically demanding. Be prepared to stand, bend, lift mattresses, and push a 50lb/23kg cart all day.
Position
Breakfast Attendant, Housekeeping  (2 M/F)
Location
MCCALL, ID
Rate
$14.00 per hour
Hours
32-40 hours per week
Start Date
7 May – 20 Jun
End Date
25 Aug – 7 Sep
English level
Upper Intermediate – Advanced
Housing
$100 per month per student (Employer)
Transportation to work
Students can walk or ride a bike.
** งานนี้ไม่ต้องชำระค่า Premium Job ใดๆทั้งสิ้นนะคะ ในการตอบรับน้องๆเข้าทำงานจะขึ้นอยู่กับคุณสมบัติของน้องๆในแต่ละบุคคล โดยนายจ้าง / องค์กรแลกเปลี่ยนจะเป็นผู้พิจารณาเรซูเม่หรือการสัมภาษณ์ทาง Online กับน้องๆตามตารางสัมภาษณ์ของนายจ้าง หรือองค์กรในแต่ละงานค่ะ 🙂
Related Jobs