Bob's Clam Hut Kittery , ME
Kittery , ME
Job Description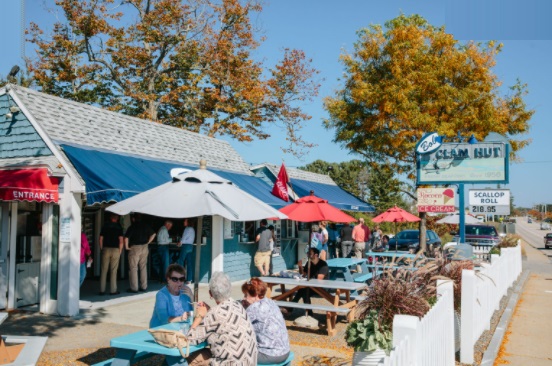 Kitchen Support : Kitchen Support job responsibilities include but are not limited to; food preparation,
cooking, dishwashing, cleaning, and other tasks assigned by the manager. Based on your
performance you may be assigned to one specific area. Its important to stay flexible and
willing to work as directed by the Kitchen Manager. Please see attached detailed Job
Description. May have an early Morning Shift start time (5 a.m).
Job prerequisites
Flexibility to do a variety of positions in the restaurant. Must be able to lift 40 lbs Flexibility
to do a variety of positions in the restaurant. Starting in the kitchen potential to move to
different areas based on job performance. Hours only guaranteed if you work a second job
around Primary job's hours. If second job limits availability then no guarantee of hours.
The employer requests the skype interview with the students.
Please confirm you understand that;
· Early morning – 5am – start times
· Long shifts – 7-10 hours
· Shorter work weeks in June, longer in August, lots of work in September
Position
Kitchen Support (6-10 M/F)
Job location
Kittery, ME
Rate
$12.00 per hour
Hours
32-40 hours per week
Start Date
21 Feb 2022 – 10 Mar 2022
End Date
1 Jun 2022 – 20 Jun 2022
English level
Advanced
Housing
$105.00/week (Bob's / Lil's Housing Housing assisted by Employer)
** Deposit amount $200 Upon Arrival
Transportation to work
15 minutes by bike; 35-minute walk
** งานนี้ไม่ต้องชำระค่า Premium Job ใดๆทั้งสิ้นนะคะ ในการตอบรับน้องๆเข้าทำงานจะขึ้นอยู่กับคุณสมบัติของน้องๆในแต่ละบุคคล โดยนายจ้าง / องค์กรแลกเปลี่ยนจะเป็นผู้พิจารณาเรซูเม่หรือการสัมภาษณ์ทาง Online กับน้องๆตามตารางสัมภาษณ์ของนายจ้าง หรือองค์กรในแต่ละงานค่ะ 🙂
Related Jobs