🆕 Bros Food Group
Avon , NC
Job Description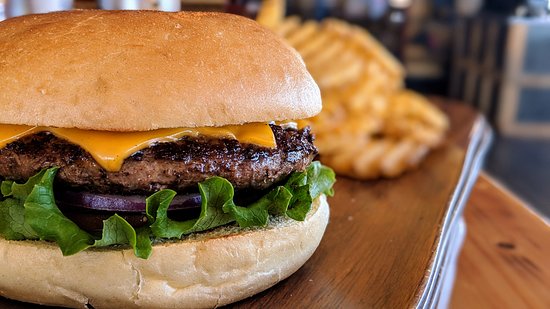 Prep Cook  
Responsible to assist in the preparation of meals by chopping vegetables, making salads, and putting together entrees.
Specific duties may include but are not limited to any combination of the following:
– Accurately and efficiently cook meats, fish, vegetables, and other hot food products.
– Complies consistently with company standards on portion sizes, cooking methods, quality standards and kitchen rules, recipes, policies and procedures.
– Prepares and portions food products prior to cooking.
– Handle raw meats and maintain health and safety standards
– Ensures quality of products served.
– Utilizes a wide range of kitchen tools and utensils, including but not limited to knives, broilers, ovens, grills, and fryers according the health and safety standards.
– Performs kitchen maintenance tasks such as emptying the trash and washing dishes.
– Promptly reports equipment and food quality or shortage problems to Kitchen Manager.
– Maintains a clean work station and assists with the cleaning, sanitation, and organization of kitchen and all storage areas.
– Monitors inventory levels to ensure product availability.
– Graciously and quickly fulfills any guest request possible.
– Completes opening and closing checklists.
– Completes additional duties as assigned by supervisor.
– Other duties may be assigned.
Host/Hostess
Working in the dining room as a team with one to two other employees serving our guests in a variety of ways including; answering the phone and taking call-in orders, delivering food to tables, operating our Point of Sale system to take guests orders, cleaning/bussing tables after guests have finished their meal, and cleaning/maintaining all areas open to our guests before, during, and after business hours.
Training on all of these tasks is provided, however, an outgoing personality and excellent English communication skills are required beforehand. If these qualities are met and demonstrated with a strong work ethic, the earnings are significantly higher than in other positions. The base rate including tips has averaged as much as $17/hour for some employees in the past.
The inability to demonstrate these abilities would require the employee to be moved to a kitchen position at the kitchen pay-rate.
Position
Prep Cook (1 M/F)
Host/Hostess (2 M/F)
Location
Avon , NC
Rate
Prep Cook 12.25 USD
Host/Hostess 7.25 USD
Hours
32-40 hours per week
Start Date
15 Feb 2022 – 13 Mar 2022
End Date
15 May 2020 – 15 Jun 2022
English level
Prep Cook – Imtermediate
Host/Hostess – Imtermediate – Advance
Housing
Housing Cost Per EV 125.0
Housing deposit 200.0 (Host company assisted)
Transportation to work
Employer will provide transportation to/from work and housing
** งานนี้ไม่ต้องชำระค่า Premium Job ใดๆทั้งสิ้นนะคะ ในการตอบรับน้องๆเข้าทำงานจะขึ้นอยู่กับคุณสมบัติของน้องๆในแต่ละบุคคล โดยนายจ้าง / องค์กรแลกเปลี่ยนจะเป็นผู้พิจารณาเรซูเม่หรือการสัมภาษณ์ทาง Online กับน้องๆตามตารางสัมภาษณ์ของนายจ้าง หรือองค์กรในแต่ละงานค่ะ 
Related Jobs