Comfort Inn and Suites – Rushmore Holidays
Keystone , SD
Job Description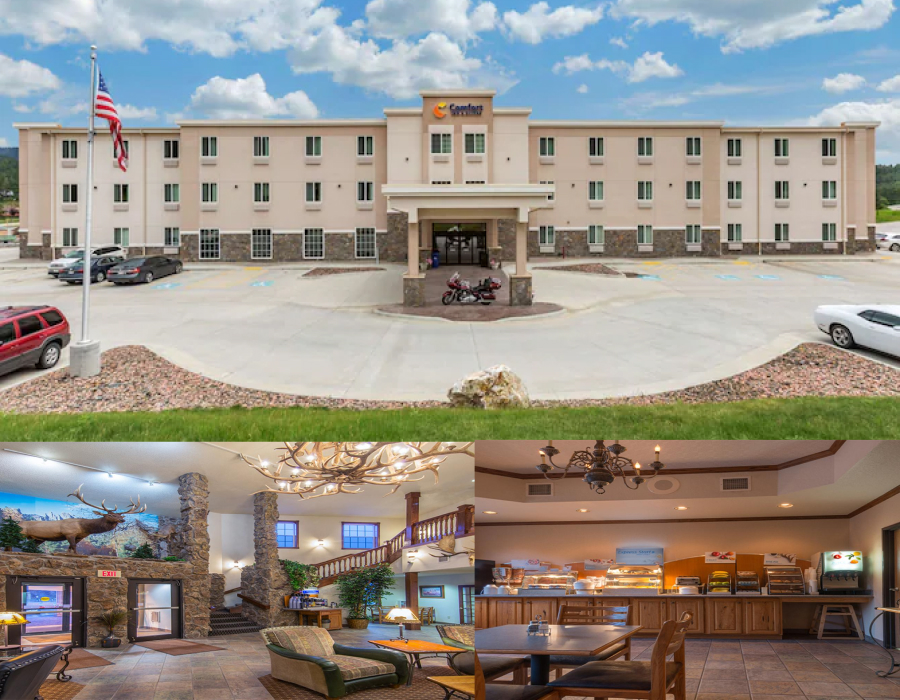 Breakfast Bar Attendant: preparing hot and cold breakfast foods and drinks, maintaining buffet area, ensuring the general area is clean, and communicating with guests.
Housekeeping: cleaning guest rooms and public areas of the hotel. Duties include but are not limited to cleaning guest bathrooms, making beds, removing guest linens, vacuuming, cleaning floors, showers, sinks, and toilets. Taking out trash, some cleaning of common areas and laundry duties will be required as well. Housekeeping requires participants to use cleaning chemicals. Laundry duties include, laundering and folding hotel linens. Job requires following specific instructions on service, as well as a lot of physical activity including standing for long periods of time, heavy lifting, bending, kneeling and walking up and down stairs.
Position
**รับเฉพาะน้องๆปีที่ 1-3 เท่านั้น
Breakfast Bar Attendant  (1 M/F)
Housekeeping – Late  (1 M/F)
Housekeeping – Early  (2 M/F)
Location
Keystone, SD
Rate
Breakfast Bar Attendant  $12.50 per hour
Housekeeping  $14.00 per hour
Housekeeping  $14.00 per hour
Hours
32-40 hours per week
Start Date – End Date
Breakfast Bar Attendant / Housekeeping  (3 Jun – 24 Jun / 5 Sep – 7 Sep) *Late
Housekeeping  (7 May – 27 May / 12 Aug – 31 Aug) *Early
English level
Intermediate – Advanced
Housing
Ranges from $175 to $350 per person per month depending on how many live in the unit
Transportation to work
Students can walk or ride a bike.
** งานนี้ไม่ต้องชำระค่า Premium Job ใดๆทั้งสิ้นนะคะ ในการตอบรับน้องๆเข้าทำงานจะขึ้นอยู่กับคุณสมบัติของน้องๆในแต่ละบุคคล โดยนายจ้าง / องค์กรแลกเปลี่ยนจะเป็นผู้พิจารณาเรซูเม่หรือการสัมภาษณ์ทาง Online กับน้องๆตามตารางสัมภาษณ์ของนายจ้าง หรือองค์กรในแต่ละงานค่ะ 🙂
Related Jobs