🆕 Daddy Mac's Beach Grille
SURF CITY , NC
Job Description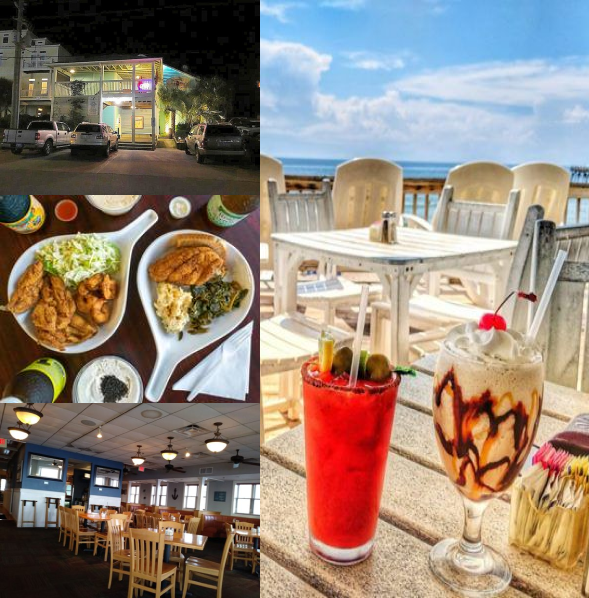 Food Preparation : Measure ingredients and seasonings to be used in cooking. … Undertake basic cooking duties, such as reducing sauces and parboiling food. Prepare simple dishes, such as salads and entrees. Maintain a clean and orderly kitchen by washing dishes, sanitizing surfaces, and taking out trash.
Dishwasher : Dishwashers are responsible for ensuring the cleanliness and sanitization of dishes, tableware, glassware, pots, pans, and utensils through manual and machine cleaning methods. Additionally, dishwashers are expected to keep the dishwarshing area clean and safe.
Cook : Cooks are responsible for providing a pleasurable dining experience for customers by preparing high quality food. This usually means managing all asepcts of food preparation and production in an environment that meets sanitation guidelines. Their duties can range from preparing ingredients to be cooked, to being responsible for grilling all foods.
Position
Food Preparation 1 M
Dishwasher 2 M
Cook 1 M
Job location
SURF CITY , NC
Rate
$Food Preparation $ 12.00 per hour
Dishwasher $ 15.00 per hour
Cook $ 12.00 per hour
Hours
32-40 hours per week
Start Date
1 Mar 2022 – 15 Mar 2022
End Date
1 Jun 2020 – 15 Jun 2022
English level
Upper Intermediate – Advanced
Housing
Housing : $40.00 per person, per week
Deposit $100.00 per person
Transportation to work
Walking, Bicycle
** งานนี้ไม่ต้องชำระค่า Premium Job ใดๆทั้งสิ้นนะคะ ในการตอบรับน้องๆเข้าทำงานจะขึ้นอยู่กับคุณสมบัติของน้องๆในแต่ละบุคคล โดยนายจ้าง / องค์กรแลกเปลี่ยนจะเป็นผู้พิจารณาเรซูเม่หรือการสัมภาษณ์ทาง Online กับน้องๆตามตารางสัมภาษณ์ของนายจ้าง หรือองค์กรในแต่ละงานค่ะ 🙂
Related Jobs