Duryeas Montauk
Montauk, NY
Job Description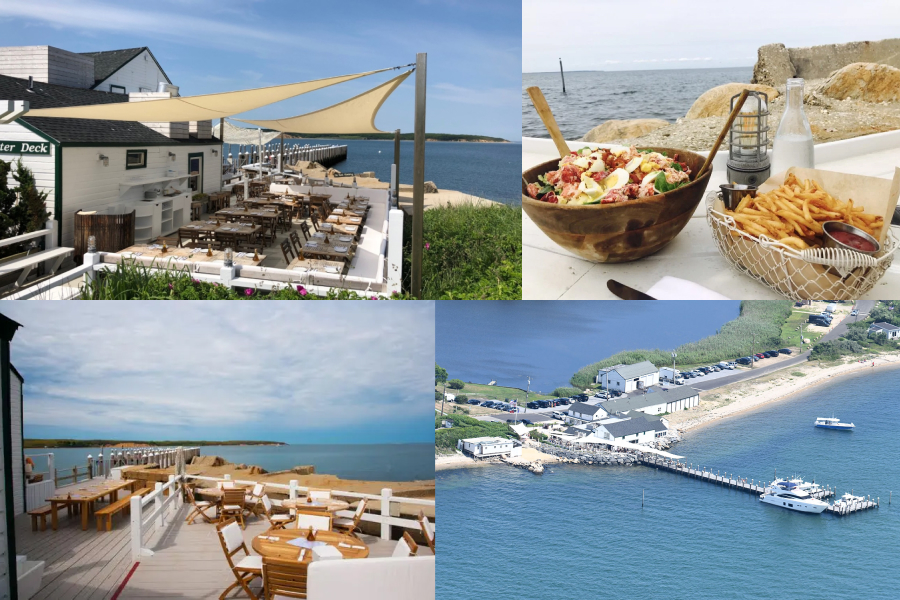 Boutique Cashier: greeting customers when entering or leaving the store, processing transactions using the Point Of Sale system, assisting customers who need help or advice on products, handling returns and exchanges, bagging, boxing, or gift-wrapping packages.
Host: helping customers, seating them, keeping the host station clean, answering phones and taking reservations, managing waitlists, greeting guests during service, cleaning menus, helping bus and reset tables and maintaining a friendly and professional demeanor. They should also be prepared to help where needed and in general, help keep the restaurant clean and running smoothly.
Junior Busser: polishing glassware, and silverware, restocking the stations, removing and replacing items from tables as needed (dishes, glasses, etc), restocking service stations, maintaining the cleanliness of the restaurant, inside and outside, and setting up and moving restaurant furniture and set tables.
Market Cashier: welcome and helping customers locate items & place orders, providing guidance and recommendations, operating the Point Of Sale system, cash handling, restocking and barista duties (making coffee, smoothies, sandwiches, and other deli-style food items and check in orders), and restocking shelves in the cafe/grocery. The positon will also ring in orders, process credit and cash transactions, and clean and organize.
All first-year Summer Work Travel students earn the same amount whether they are tipped or not. In the busy season (late June, July & August) all employees work overtime hours, which is paid at a higher rate below. Regular hours are 35-40 per week, overtime is anything over 40 hours. Over Time Pay Rates:
• Tipped: $17.50
• Non-Tipped: $22.50
Position
**รับเฉพาะน้องๆปีที่ 1-3 เท่านั้น
Boutique Cashier  (1 M/F)
Host  (2 M/F)
Junior Busser  (2 M/F)
Market Cashier  (1 M/F)
Location
Montauk, NY
Rate
Boutique Cashier   $17.00 per hour
Host  $15.00 per hour plus tips
Junior Busser  $10.00 per hour plus tips
Market Cashier  $15.00 per hour plus tips
Hours
32-40 hours per week
Start Date
15 May – 19 Jun
End Date
5 Sep – 7 Sep
English level
Upper Intermediate – Advanced
Notes: This employer conducts multiple rounds of interviews as part of their hiring process.
Housing
10% of before-tax earnings, maximum of $250/week. Participants will be charged for housing after first paycheck.
**Deposit $250 cash or check
Transportation to work
Students can walk or ride a bike or public bus.
** งานนี้ไม่ต้องชำระค่า Premium Job ใดๆทั้งสิ้นนะคะ ในการตอบรับน้องๆเข้าทำงานจะขึ้นอยู่กับคุณสมบัติของน้องๆในแต่ละบุคคล โดยนายจ้าง / องค์กรแลกเปลี่ยนจะเป็นผู้พิจารณาเรซูเม่หรือการสัมภาษณ์ทาง Online กับน้องๆตามตารางสัมภาษณ์ของนายจ้าง หรือองค์กรในแต่ละงานค่ะ 🙂
Related Jobs