Hilton Garden Inn Pigeon Forge, TN
Pigeon Forge, TN
Job Description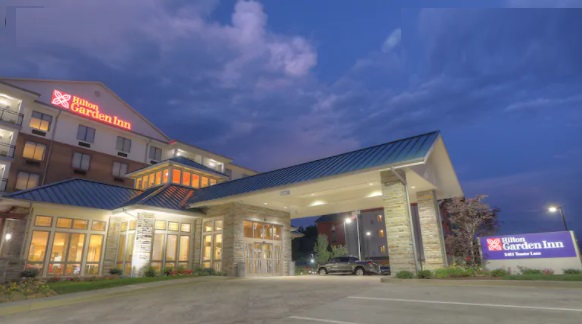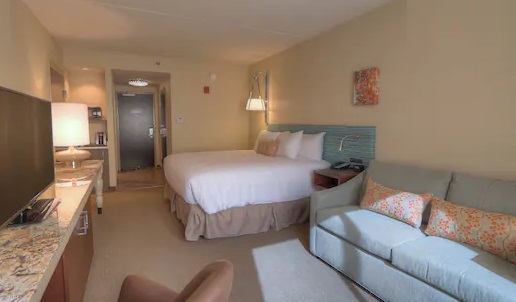 Job Title : Housekeeper (6-10 M/F)
Job Location : Pigeon Forge, TN
Start Date : Spring March 5 – April 10 / Summer May 15 – Jun 5
End Date : Spring July 5 / Summer Aug 31
Job Prerequisites : Customer service is very important (friendly, helpful)
Job Description :
Clean hotel rooms after guests have checked out, as well as stay
overs. This includes cleaning bathrooms, toilets and showers,
changing linens, laundry, dusting, vacuuming and emptying
trash, etc. Very physically demanding. Be prepared to stand,
bend, and push a 25lbs/11kg cart all day. Need to be able to
stand for 8+ hours. Requires attention to detail, punctuality, and
a great service attitude & team spirit. Please do not apply if you
are sensitive to any kind of chemicals or lotions or have
physical limitations that would keep you from doing your job.
Must be dependable, hard working, friendly and be a very
trustworthy and honest individual. Employer guarantees a
minimum of 32 hrs per week. You may not have same days off
as your friends. You will work all weekends and holidays in
America.
English Level required : Intermediate – Upper Intermediate
Pay Rate (before taxes) : $10.00 per hour
Hours : Average 30 – 40 hours / week
Meals : YES , Free meal per shift
Interview : All Students will have a skype interview with Host company
Possibility to find a
second job in the area : YES
Uniform : YES
Housing : YES
Housing assisted by : Employer River Lodge South (100 USD / week)
Housing deposit : $200 USD
Transportation : Depends on your housing.
** งานนี้ไม่ต้องชำระค่า Premium Job ใดๆทั้งสิ้นนะคะ ในการตอบรับน้องๆเข้าทำงานจะขึ้นอยู่กับคุณสมบัติของน้องๆในแต่ละบุคคล โดยนายจ้าง / องค์กรแลกเปลี่ยนจะเป็นผู้พิจารณาเรซูเม่หรือการสัมภาษณ์ทาง Online กับน้องๆตามตารางสัมภาษณ์ของนายจ้าง หรือองค์กรในแต่ละงานค่ะ 🙂
Related Jobs