Huttopia Southern Maine
Sanford, ME
Job Description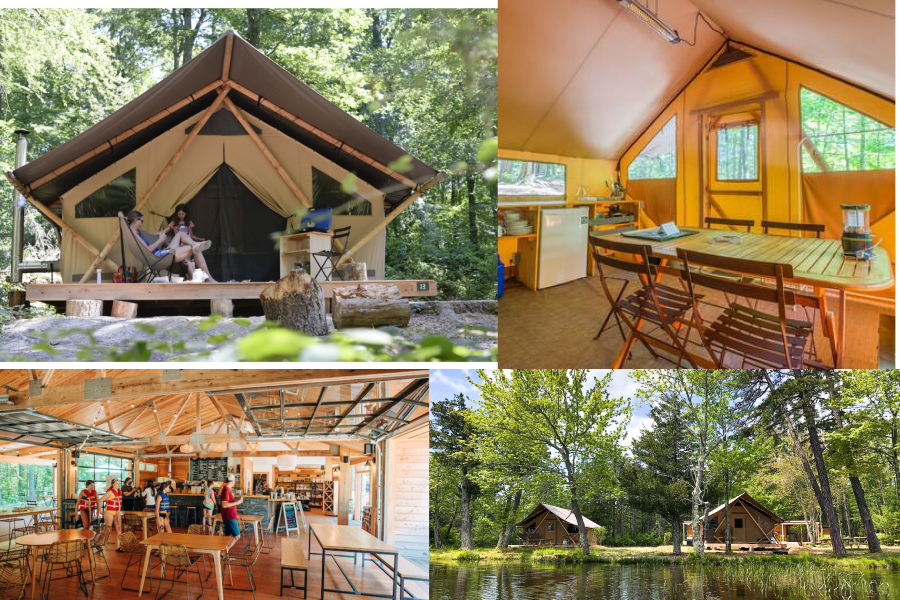 Housekeeping Attendant: cleaning and restocking of rooms and rentals; vacuuming, emptying trash, cleaning toilets, sinks and showers; maintaining cleanliness in common areas such as bathrooms, showers, bar and restaurant, and reception area; making beds and managing bedding deliveries; managing stock levels and ensuring hotel pool towels are stocked and available to customers.
Versatile/Rotating Position:
Restaurant:
• Set up workstations with all needed ingredients and equipment.
• Prepare home-made pizzas, salads, crepes, etc.
• Take customers' orders and issue bills and accept payment.
Housekeeping:
• Clean and restock rooms and rentals and maintain cleanliness in common areas.
• Make beds and manage bedding deliveries.
Maintenance:
• Monitor the campground and keep the campground trash-free. May help with laundry and cleaning the swimming pool.
Reception:
• Book and manage reservations using our internal software.
• Assist guests during check-in and check-out and manage payments.
• Answer guests' inquiries and provide tips & advice on current activities in the
region.
**Additional duties may be assigned by the supervisor.
Position
**รับเฉพาะน้องๆปีที่ 1-3 เท่านั้น
Housekeeping Attendant  (2 M/F)
Versatile/Rotating Position  (2 M/F)
Location
Sanford, ME
Rate
$15.00 per hour
Hours
32-40 hours per week
Start Date
7-8 May
End Date
6-7 Sep
English level
Upper Intermediate – Advanced
Housing
$0  (onsite)
Transportation to work
Students can walk or ride a bike.
** งานนี้ไม่ต้องชำระค่า Premium Job ใดๆทั้งสิ้นนะคะ ในการตอบรับน้องๆเข้าทำงานจะขึ้นอยู่กับคุณสมบัติของน้องๆในแต่ละบุคคล โดยนายจ้าง / องค์กรแลกเปลี่ยนจะเป็นผู้พิจารณาเรซูเม่หรือการสัมภาษณ์ทาง Online กับน้องๆตามตารางสัมภาษณ์ของนายจ้าง หรือองค์กรในแต่ละงานค่ะ 🙂
Related Jobs