Icy Strait Point
Hoonah, AK
Job Description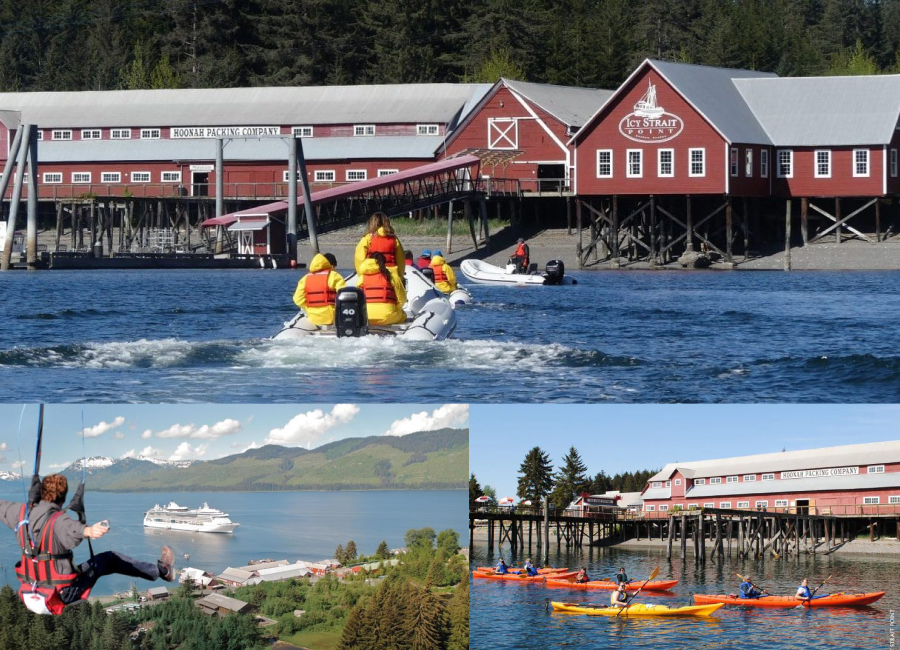 Line Cook: Responsibilities include Sets up and stocks food items and other necessary supplies. Prepares food items by cutting, chopping, mixing, and preparing sauces. Cooks food items by grilling, frying, sautéing, and other cooking methods to specified recipes and standards. Maintaining work area cleanliness is a must, as well. This position requires participants to cook independently on the line.
Bartender: Work directly with customers by mixing and serving drink orders. Their responsibilities include verifying age requirements, knowing alcohol pairing and tastes, knowing how to make traditional and classy drinks, processing payments, managing inventory and cleaning bar supplies. **Must be 21 years of age
Housekeeper: Cleans and sanitizes hotel and guest rooms. Vacuums and sweeps floors, carpets, and rugs. Makes beds and changes linens. Cleans and sanitizes bathrooms, showers, toilets, sinks, and countertops. Replenishes toiletries and towels. Empties trash receptacles.
Guest Services: Conduct all activities and decisions according to Icy Strait Point's guiding principles: Best, Authentic, and Profitable Tour Destination. Provide excellent customer service to all Icy Strait Point guests. Provide guests with information about all tours available at Icy Strait Point. Participate in all required trainings.
Barista: Responsible for making quality beverages, generally specialty hot drinks, preparing food orders, working the cash register, and cleaning and stocking the store. Baristas must do all of these tasks quickly and efficiently while also making sure to form good customer relationships.
Food Runner: responsible for supporting waitstaff in carrying beverages and meal items to designated tables. Their duties include communicating with Waiters to determine their needs, carrying food items from the expediting counter to the right table and helping with cleanup duties after the conclusion of service.
Cashier: A cashier operates a cash register, communicates with customers, and assists other restaurant staff as needed. Responsibilities in this career can include processing credit card payments, accepting cash payments and making change, and using a point of sale (POS) system for transactions.
Position
Line Cook, Bartender, Housekeeper, Guest Services, Barista, Food Runner, Cashier (6-10 M/F)
Location
Hoonah, AK
Rate
Line Cook, Bartender, Housekeeper, Guest Services, Barista, Food Runner, Cashier –  $15.00 per hour
Hours
32-40 hours per week
Start Date
15 May – 15 Jun
End Date
15 Aug – 7 Sep
English level
Upper Intermediate – Advanced
Housing
$200 per week. (Employer) **will be deducted from each paycheck for payment of rent.
**Deposir $100 (Upon Arival)
Transportation to work
Students can walk or ride a bike or shuttle.
** งานนี้ไม่ต้องชำระค่า Premium Job ใดๆทั้งสิ้นนะคะ ในการตอบรับน้องๆเข้าทำงานจะขึ้นอยู่กับคุณสมบัติของน้องๆในแต่ละบุคคล โดยนายจ้าง / องค์กรแลกเปลี่ยนจะเป็นผู้พิจารณาเรซูเม่หรือการสัมภาษณ์ทาง Online กับน้องๆตามตารางสัมภาษณ์ของนายจ้าง หรือองค์กรในแต่ละงานค่ะ 🙂
Related Jobs