Izaak Walton Inn Inc (Groundskeeping)
Essex , MT
Job Description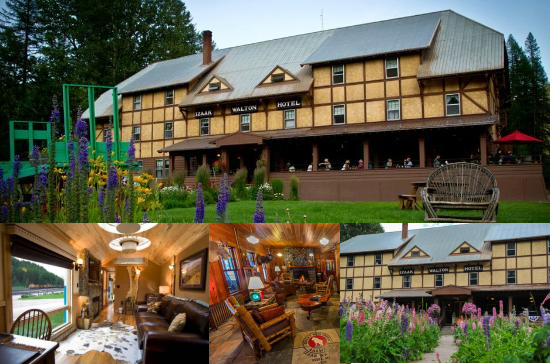 Groundskeeping : : Clean interior and exterior areas of buildings on our campus on a daily basis, as well as performing additional seasonal cleaning tasks.
Pick up and remove trash and debris from the property and dispose of it appropriately on a daily basis.
Conduct regular maintenance on HVAC, plumbing, electrical systems, appliances, or other systems in the facility as required.
Carry out regular maintenance on structures, including carpentry and masonry work to repair damaged floors and walls.
Remove snow in winter conditions and keep outdoor areas safe during bad weather, including spreading deicer on walkways and steps.
Perform light excavation, using shovels, picks and other tools to dig trenches and level ground.
Maintain landscape and garden areas by planting grass, trimming trees and bushes, and fertilizing flowers and other plants.
Contact the appropriate technicians and specialists for maintenance jobs that the groundskeeper cannot do alone.
Position
Groundskeeping (6-10 M/F)
Location
Essex , MT
Rate
$8.75 per hour
Hours
32-40 hours per week
Start Date
10 May 2022 – 10 Jun 2022
End Date
15 Aug 2022 – 7 Sep 2022
English level
Upper Intermediate – Advanced
Housing
$210 per person, every two weeks
Transportation to work
Students can walk or ride a bike.
** งานนี้ไม่ต้องชำระค่า Premium Job ใดๆทั้งสิ้นนะคะ ในการตอบรับน้องๆเข้าทำงานจะขึ้นอยู่กับคุณสมบัติของน้องๆในแต่ละบุคคล โดยนายจ้าง / องค์กรแลกเปลี่ยนจะเป็นผู้พิจารณาเรซูเม่หรือการสัมภาษณ์ทาง Online กับน้องๆตามตารางสัมภาษณ์ของนายจ้าง หรือองค์กรในแต่ละงานค่ะ 🙂
Related Jobs