Mt. Princeton Resort
Nathrop, CO
Job Description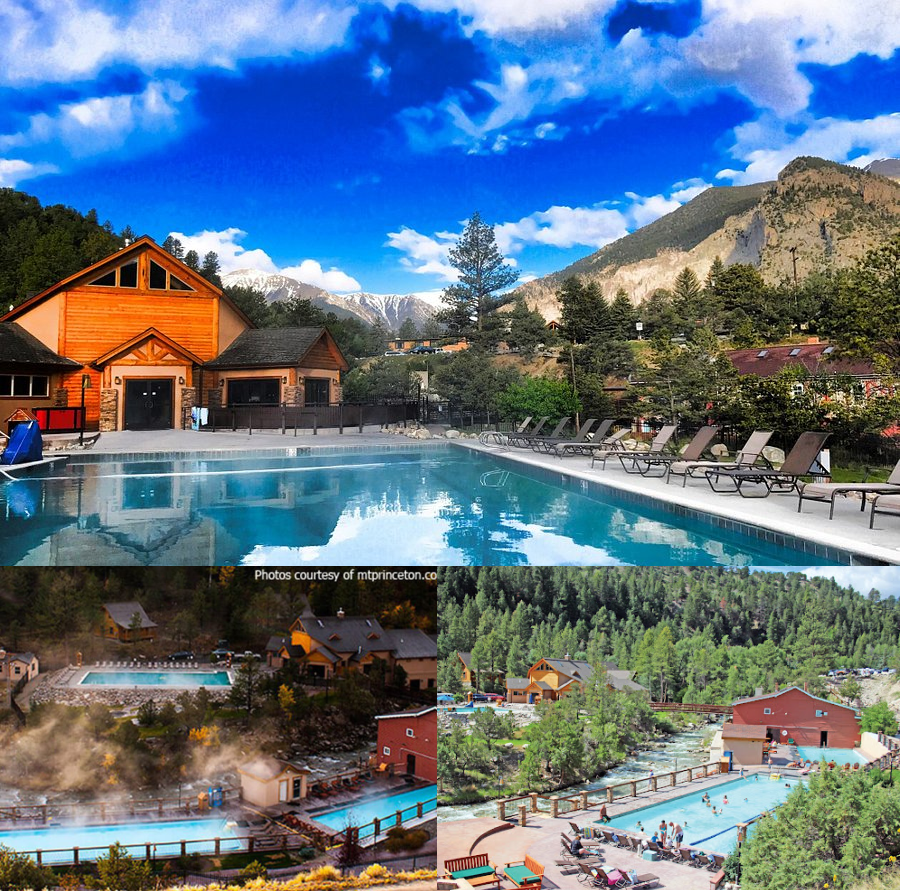 Bath House Attendant : Customer inquiries or explain cost, availability, policies, and procedures of facilities Provide towels and sheets to clients in public baths, steam rooms, and restrooms. Maintain a lost-and-found collection. Provide assistance to patrons by performing duties such as opening doors or carrying bags.
Housekeeper : Keep facilities and common areas clean and maintained. Vacuum, sweep, and mop floors.
Clean and stock restrooms. Clean up spills with appropriate equipment. Notify managers of necessary repairs.
Collect and dispose of trash. Assist guests when necessary. Keep linen room stocked. Properly clean upholstered furniture.
Lifeguard : Supervises swimming activities at the aquatics facility and ensures that policies, guidelines, and safety procedures are followed. Warns swimmers of improper activities or danger and enforces pool regulations and water safety policies.
Administers first aid in the event of injury, rescues swimmers in distress or danger of drowning, and administers CPR and/or artificial respiration,
F&B Assistant : A Food and Beverage Assistant, or Food Server is responsible for serving food and assisting with catering duties at banquets, buffets and events. Their duties include assisting with food preparation in the kitchen, keeping buffets fully stocked with fresh dishes and clearing away dirty plates and cutlery.
Position
Bath House Attendant (1 M/F)
Housekeeper (4 M/F)
Lifeguard (4 M/F)
F&B Assistant (2 M/F)  (
เต็มแล้วจ้าา)
Job location
Nathrop, CO
Rate
Bath House Attendant 12.50 USD
Housekeeper 12.50 USD
Lifeguard 12.50 USD
F&B Assistant 9.30 USD + tips
Extra Benefits
–
Hours
32-40 hours per week
Start Date
15 May 2022 – 15 Jun 2022
End Date
30 Aug 2020 – 7 Sep 2022
English level
Intermediate – Upper Intermediate
Housing
50 USD per week ( Employer Housing )
Transportation to work
Walking, Bicycle, Bus
** งานนี้ไม่ต้องชำระค่า Premium Job ใดๆทั้งสิ้นนะคะ ในการตอบรับน้องๆเข้าทำงานจะขึ้นอยู่กับคุณสมบัติของน้องๆในแต่ละบุคคล โดยนายจ้าง / องค์กรแลกเปลี่ยนจะเป็นผู้พิจารณาเรซูเม่หรือการสัมภาษณ์ทาง Online กับน้องๆตามตารางสัมภาษณ์ของนายจ้าง หรือองค์กรในแต่ละงานค่ะ 🙂
Related Jobs