Palace Playland
OLD ORCHD BCH , ME
Job Description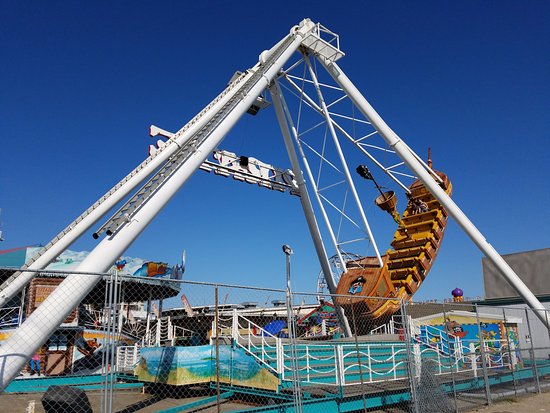 Midway Games Attendant : RGames Attendants are traditionally the most out-going and enthusiastic group in the Park. Job duties include:
Interacting with guests, encouraging guests to play midway games, provide courteous, efficient, and friendly customer service, awarding prizes, and maintain clean work areas.
Cash Handling: follow all the guidelines for cash handling. Greet every guest with a smile and provide great customer service during all transactions.
Handling Plush: when presenting plus to a guest who has just won; ensure plush is not damaged by inspecting the item prior to handing it out. Employees should cautious in handling damaged plush to prevent having outraged guests and injuries.
Inventory: is conducted by the employee every Sunday night and also every end of the month. This helps to maintain and track departmental cost of goods.
Communication: ability to communicate with all team members and managers. Be courteous to all guests and always use nice and friendly phrases when speaking to them.
Team work: must be a team player, collaborate, and assist others when needed. Anticipate the work flow and make plush requests when needed for the games.
Position
Midway Games Attendant (6-10 M/F)
Location
OLD ORCHD BCH , ME
Rate
$12.15 per hour
Hours
32-40 hours per week
Start Date
10 Jun 2022 – 21 Jun 2022
End Date
7 Sep 2022 – 9 Sep 2022
English level
Intermediate – Advanced
Housing
$300-$400 per person, per month (Employer)
Transportation to work
Students can walk or ride a bike.
** งานนี้ไม่ต้องชำระค่า Premium Job ใดๆทั้งสิ้นนะคะ ในการตอบรับน้องๆเข้าทำงานจะขึ้นอยู่กับคุณสมบัติของน้องๆในแต่ละบุคคล โดยนายจ้าง / องค์กรแลกเปลี่ยนจะเป็นผู้พิจารณาเรซูเม่หรือการสัมภาษณ์ทาง Online กับน้องๆตามตารางสัมภาษณ์ของนายจ้าง หรือองค์กรในแต่ละงานค่ะ 🙂
Related Jobs