Quality Inn, Ogallala
Ogallala , NE
Job Description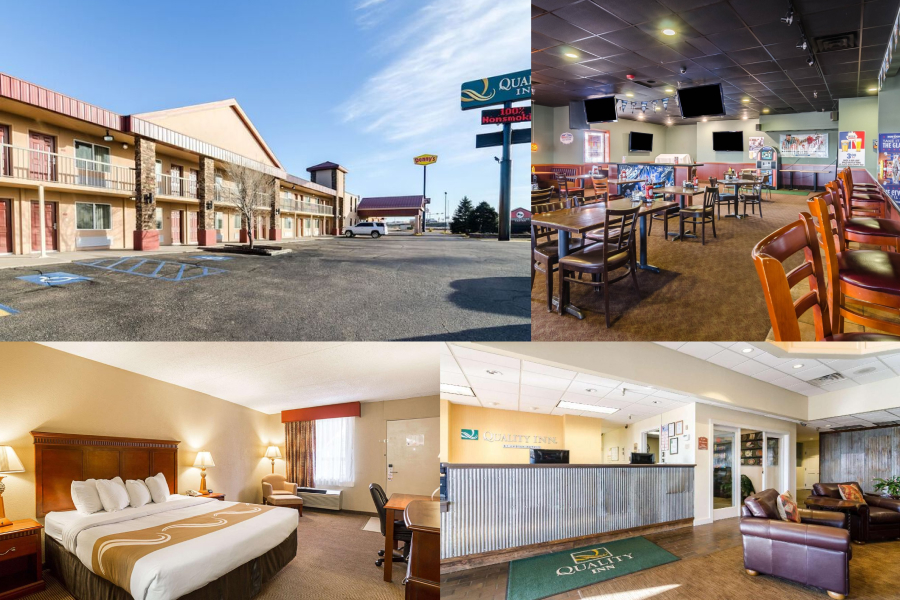 Housekeeping: Clean bathrooms, toilets & showers, changing linens, laundry, dusting, vacuuming, cleaning mirrors, windows, furniture, & emptying trash. Very physically demanding. Be prepared to stand, bend, kneel, lift, and push a 50lb/23kg cart all day.
Breakfast Attendant: Prepare breakfast, stock the serving areas, make coffee, slice fruit, mix juice, cook, stock pastry trays, etc. Maintain the serving areas, and restock as needed. You are responsible for keeping the area sanitary, organized, and properly arranged for guests to select their choices to eat. Must like working with the public and give outstanding customer service.
Front Desk Attendant: Greet guests, register and assign guests to hotel rooms, establish the method of payment and verify credit; understand US currency and ensure they have a good experience checking in. You will also make and confirm reservations, compute bills, collect payments, and make proper change for the guests. Respond to guest requests in a timely manner, receive and resolve complaints with understanding and compassion, in a friendly and helpful way, and elevate to supervisor if necessary. Must be very customer service oriented. Ensure overall guest satisfaction. Flexible to help in other positions as quested by management.
Position
Housekeeping  (2 M/F)
Breakfast Attendant  (1 M/F)
Front Desk Attendant  (1 M/F)
Location
Ogallala , NE
Rate
$11.50 USD
Hours
32-40 hours per week
Start Date
15 May – 20 Jun
End Date
5 Sep – 7 Sep
English level
Upper Intermediate – Advanced
Housing
$200.00 per month per participant (Employer)
**Deposit $200 (Upon Arrival)
Transportation to work
Student can walk or ride a bike, etc.
** งานนี้ไม่ต้องชำระค่า Premium Job ใดๆทั้งสิ้นนะคะ ในการตอบรับน้องๆเข้าทำงานจะขึ้นอยู่กับคุณสมบัติของน้องๆในแต่ละบุคคล โดยนายจ้าง / องค์กรแลกเปลี่ยนจะเป็นผู้พิจารณาเรซูเม่หรือการสัมภาษณ์ทาง Online กับน้องๆตามตารางสัมภาษณ์ของนายจ้าง หรือองค์กรในแต่ละงานค่ะ 🙂
Related Jobs