Sheraton Virginia Beach Oceanfront
Virginia Beach , VA
Job Description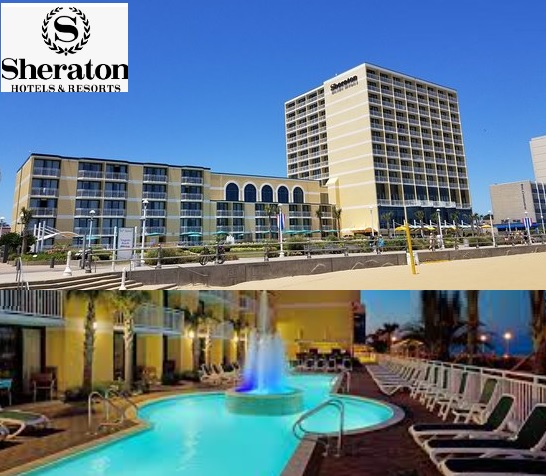 Housekeeping :
• Makes beds.
• Replenishes supplies, such as drinking glasses and writing supplies.
• Cleans rooms, hallways, lobbies, lounges, restrooms, corridors, elevators, stairways, and locker rooms and other work areas.
• Cleans rugs, carpets, upholstered furniture, and draperies, using vacuum cleaner.
• Dusts furniture and equipment.
• Polishes metalwork, such as fixtures and fittings.
• Washes walls, ceilings, and woodwork.
• Washes windows, door panels, and sills.
• Empties wastebaskets, and empties and cleans ashtrays.
• Transports trash and waste to disposal area.
• Replenishes bathroom supplies.
• Replaces light bulbs.
• Abides by the regulations set forth by the material safety data sheets when using chemicals.
• Reports to work for scheduled shift, on time and in uniform in accordance with company policy.
• Knows and complies with all company policies and procedures pertaining to this position and its duties.
• Takes the initiative to greet guests in a friendly and warm manner.
• Performs other related duties as required.
Position
Housekeeping (10 M/F)
Job location
VIRGINIA BCH , VA
Rate
$14 per hour
Hours
32-40 hours per week
Start Date
24 Feb – 15 Mar
End Date
1 May – 15 May
English level
Intermediate – Upper Intermediate
Housing
$100.00/Week  (Linkhorn Bay Apartments)
** Deposit amount $200 – $450
Transportation to work
Walking, Bicycle, Bus
** งานนี้ไม่ต้องชำระค่า Premium Job ใดๆทั้งสิ้นนะคะ ในการตอบรับน้องๆเข้าทำงานจะขึ้นอยู่กับคุณสมบัติของน้องๆในแต่ละบุคคล โดยนายจ้าง / องค์กรแลกเปลี่ยนจะเป็นผู้พิจารณาเรซูเม่หรือการสัมภาษณ์ทาง Online กับน้องๆตามตารางสัมภาษณ์ของนายจ้าง หรือองค์กรในแต่ละงานค่ะ 🙂
Related Jobs