Under Canvas – Lake Powell
Big Water , UT
Job Description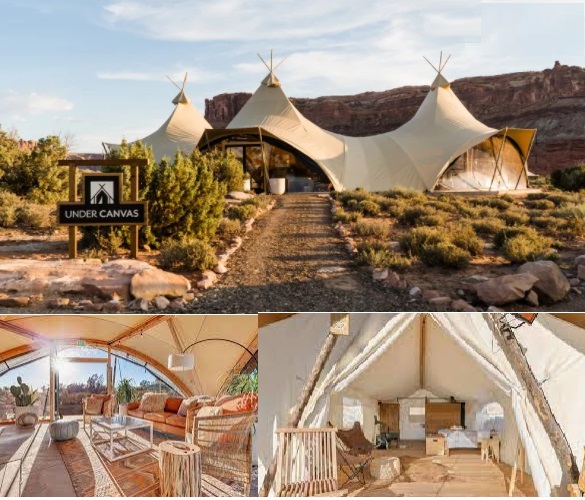 Housekeeping & Laundry Attendant
: : "Keep facilities and common areas clean and maintained.
Vacuum, sweep, and mop floors.
Clean and stock restrooms.
Clean up spills with appropriate equipment.
Notify managers of necessary repairs.
Collect and dispose of trash.
Assist guests when necessary.
Keep linen room stocked.
Properly clean upholstered furniture."
Laundry Workers are employed by laundry cleaning services or organizations like hospitals and hotels. Usual duties listed on a Laundry Worker resume include operating washing machines, sorting laundry, removing stains, tagging items, selecting cleaning agents, and drying clothes.
Position
Housekeeping & Laundry Attendant (6-10 M/F)
Location
Big Water , UT
Rate
$12.50 per hour
Hours
32-40 hours per week
Start Date
10 May 2022 – 10 Jun 2022
End Date
15 Aug 2022 – 7 Sep 2022
English level
Upper Intermediate – Advanced
Housing
$0 per person, per month
Transportation to work
Students can walk or ride a bike.
การรับสมัครงานขึ้นอยู่กับคุณสมบัติของผู้สมัครในแต่ละคน โดยนายจ้างจะเป็นผู้พิจรณาคัดเลือกนะคะ 🙂
Related Jobs