Half Moon Lake Lodge
Pinedale , WY
Job Description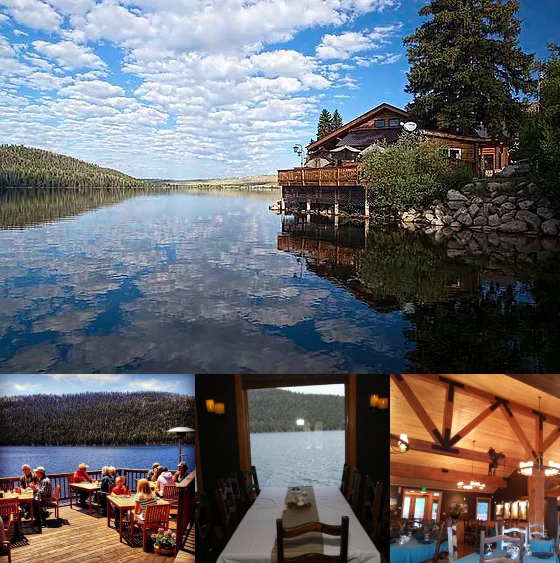 server : : A restaurant server takes orders, answers questions about the menu and food, sells the restaurant's food and drinks, takes payment, communicates orders with the kitchen staff, seats customers, and helps with customer service and cleaning. Also known as a waiter or waitress.
line prep cook: : Prep cooks work for food establishments under the supervision of the head chef. Their duties revolve around assisting the head chef in preparing food by chopping and washing vegetables and meats and arranging salads, breads, sauces and dressings.
hostess : : Welcome guests to the venue
Provide accurate wait times and monitor waiting lists
Manage reservations
Escort customers to assigned dining or bar areas
Provide menus and announce Waiter/Waitress's name
Greet customers upon their departure
Coordinate with wait staff about available seating options
Maintain a clean reception area
Cater to guests who require extra attention (e.g. children, elderly)
Answer incoming calls and address customers' queries
Assist wait staff as needed
dishwasher : : Dishwashers are responsible for ensuring the cleanliness and sanitization of dishes, tableware, glassware, pots, pans, and utensils through manual and machine cleaning methods. Additionally, dishwashers are expected to keep the dishwarshing area clean and safe.
marina boat rentals : : rior to the start date attendants must acquire Virginia Boaters Safety Certificate through a free online course with Boat US Foundation, which takes a few hours to complete. Other boater's certificates may be accepted if they are state approved.
Must be willing to work weekends and holidays in the summer season. Prefer someone who can be flexible depending on weather and scheduled events.
Must be a person who takes pride in their work and likes to stay busy focusing on doing the best job possible. This job requires responsibility for expensive boats and equipment so great care and attention to detail and safety is essential.
housekeeper : : Keep facilities and common areas clean and maintained.
Vacuum, sweep, and mop floors.
Clean and stock restrooms.
Clean up spills with appropriate equipment.
Notify managers of necessary repairs.
Collect and dispose of trash.
Assist guests when necessary.
Keep linen room stocked.
Properly clean upholstered furniture.
Position
Team Member – server, line prep cook, hostess, dishwasher, marina boat rentals, housekeeper (6-10 M/F)
Location
Pinedale , WY
Rate
$10.00 per hour
Hours
32-40 hours per week
Start Date
15 May 2022 – 15 Jun 2022
End Date
28 Aug 2022 – 30 Sep 2022
English level
Intermediate – Advanced
Housing
$300-$400 per person, per month (Employer)
Transportation to work
Students can walk or ride a bike.
** งานนี้ไม่ต้องชำระค่า Premium Job ใดๆทั้งสิ้นนะคะ ในการตอบรับน้องๆเข้าทำงานจะขึ้นอยู่กับคุณสมบัติของน้องๆในแต่ละบุคคล โดยนายจ้าง / องค์กรแลกเปลี่ยนจะเป็นผู้พิจารณาเรซูเม่หรือการสัมภาษณ์ทาง Online กับน้องๆตามตารางสัมภาษณ์ของนายจ้าง หรือองค์กรในแต่ละงานค่ะ 🙂
Related Jobs