🆕Silver Dollar
Branson, MO
Job Description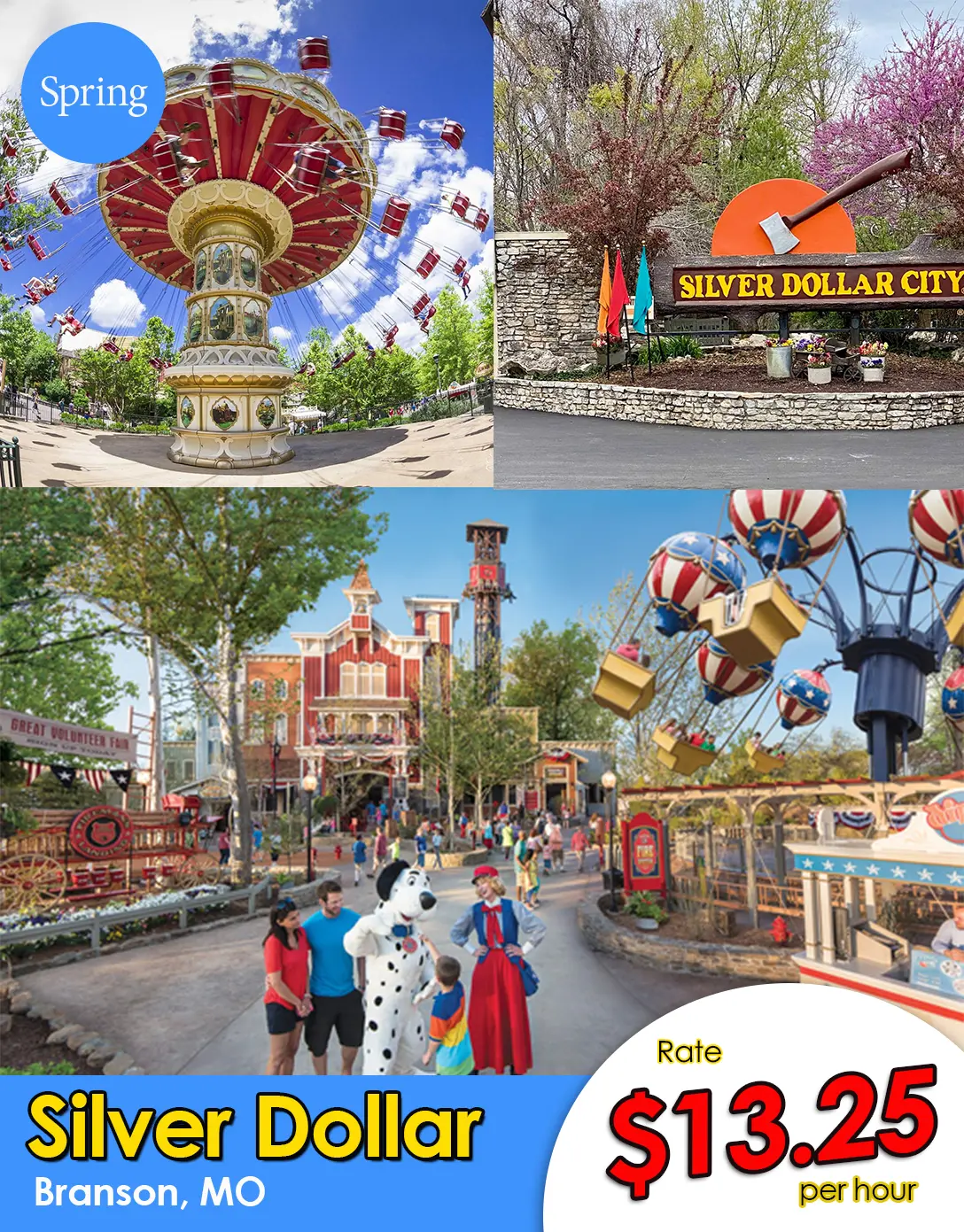 SDC Food Team Member
• Greeting guests and taking guest product orders.
• Making customers feel welcome and appreciated.
• Maintaining a themed environment.
• Preparing/cooking food products.
• Handling cash/making change and operating Point of Sale registers.
• Ensure proper handling of customer credit card information in compliance with Property Procedures and Purchasing Card Industry (PCI) standards.
• Maintaining a safe food environment and following safety procedures.
• Cleaning/bussing tables as assigned.
• Suggestive selling.
• Implementing shop closing/cleaning procedures.
• Maintaining positive, helpful relationships with teammates.
Attractions Team Member
• Remain flexible to train and work in multiple areas
• Must be willing to change assignments with little or no notice to cover staffing shortages
• Interact with guests to ensure a safe, fast, and friendly operation
• Must be able to resolve guest concerns in a friendly, non-offensive manner without deviating from safety procedures
• Tests equipment daily per safety training before the opening ride to guests
• Gives directions to riders and guests over microphone regarding safety instructions and operation of rides
• Observes riders while boarding the ride vehicle to ensure safe and proper seating
• Informs riders to fasten belt, bar, or another safety device
• Checks to ensure safety restraints are secured for each rider before dispatching the ride
• Manipulates controls to start and stop rides
• Remains alert and attentive at all times while the ride is in operation
• Responsible to maintain the cleanliness of assigned work area, including daily cleaning tasks, removal of trash, refueling, and using small power equipment to remove natural debris and cleaning bodily fluid waste as necessary
• Team Members are also responsible for reporting any potential safety hazards in their work area
Position
SDC Food Team Member / Attractions Team Member (10 M/F)
Location
Branson, MO
Rate
SDC Food Team Member : $13.25 per hour
Attractions Team Member : $13.25 per hour
Hours
32-40 hours per week
Start Date
7 Mar 2024 – 10 Apr 2024
End Date
10 Jun 2024 – 7 Jul 2024
English level
Upper Intermediate – Advanced
Housing
$135.00 per week
Deposit amount : $435.00 (Upon arrival)
Transportation to work
Students can walk or ride a bike.
** งานนี้ไม่ต้องชำระค่า Premium Job ใดๆทั้งสิ้นนะคะ และข้อมูลของงานดังกล่าว นายจ้างหรือองค์กรแลกเปลี่ยน USA อาจมีการเปลี่ยนแปลงได้ในภายหลัง โดยขึ้นอยู่กับปัจจัยในด้านธุรกิจของนายจ้างนะคะ โดยบริษัทฯ ไม่สามารถควบคุมการเปลี่ยนแปลงใดๆได้ค่ะ หากมีการเปลี่ยนแปลงใดๆเกิดขึ้นทางพี่ทีมงานจะรีบแจ้งข้อมูลอัพเดตให้ทันทีค่ะ 🙂 AW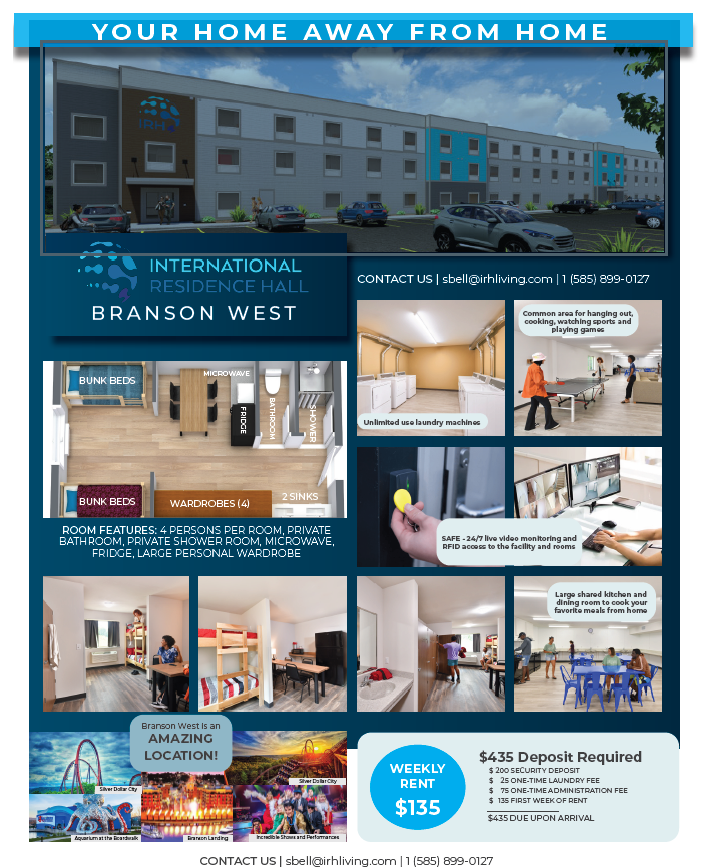 Related Jobs