🆕 Zozak – Sol Foods
Springdale ,UT
Job Description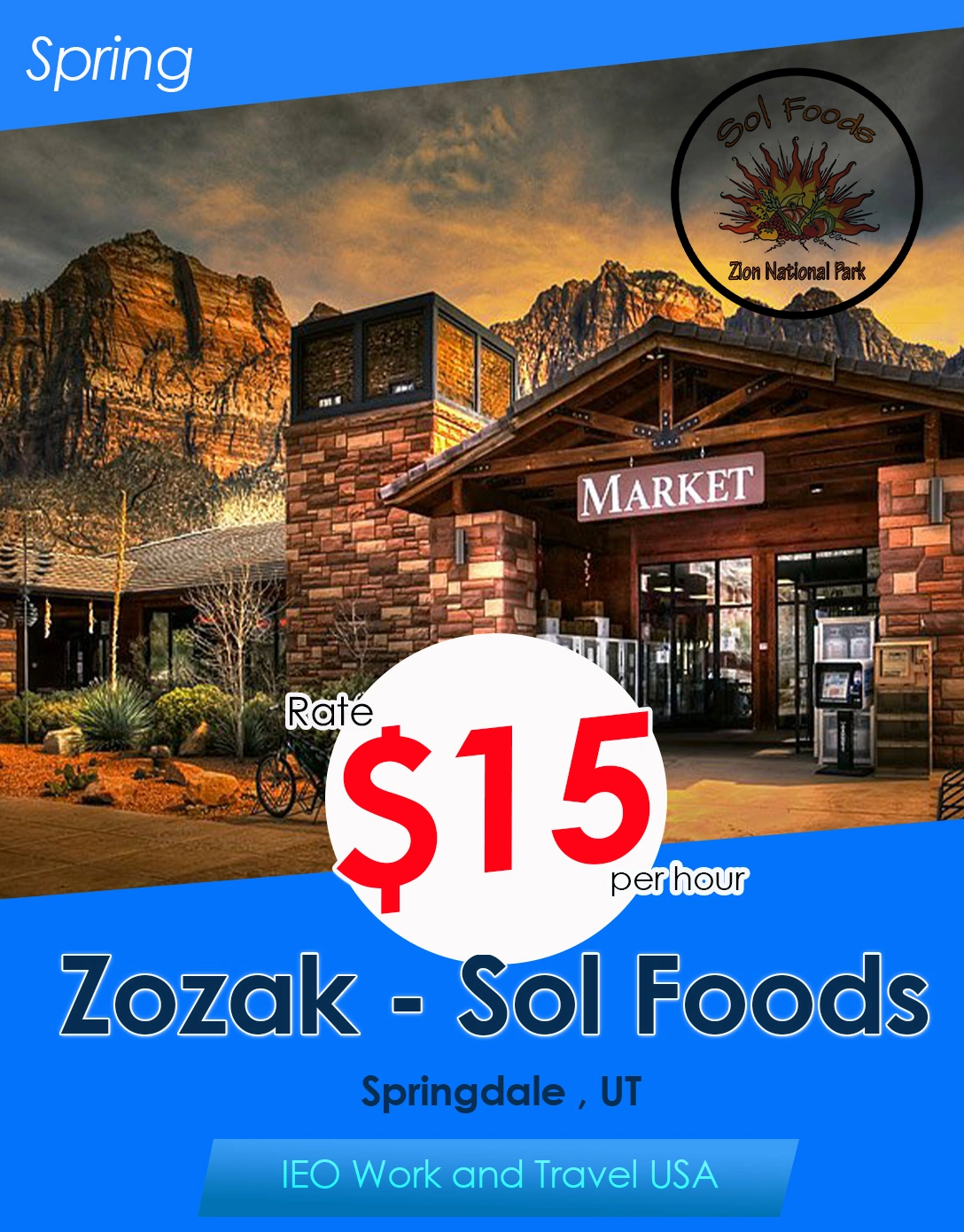 General Store Employee: Ice Cream Scooper, Cashier, Deli Worker, Stocker : As a general store employee, you might be working with ice cream, be a cashier, a deli worker or a stocker. The employer will place you where they need you most. You may not work the same job every day. For all positions you must be able to assist customers, and you like working with the public. Ice Cream Scooper: making and selling ice cream desserts. Cashier: You must be able to operate cash registers, handle American currency. Deli: you will handle food products, make sandwiches and work as a barista for drinks. Stocker: stock shelves, help organize products in the backroom, assist with general cleaning of the store, bathroom, empty trash, etc. Must be able to stand for your entire shift. Must have a strong work ethic, a great attitude, and like working with people. Only apply if you like to work and have team spirit. Duties include keeping the area clean and sanitary, restocking supplies, sweeping the floor, taking out the trash, and other duties as assigned by your supervisor. You might be asked to assist or work in another department as needed. Must be flexible and willing to assist in all departments.
Our employees must be devoted to providing the best customer service and the highest product quality possible. You may be working by yourself in some cases.
Must be dependable, hard-working, friendly, and a very trustworthy and honest individual. Positions require attention to detail, punctuality, and a great service attitude & team spirit. Flexible to help in other positions as requested. Additional tasks as requested by management. You will be working all weekends (Friday, Saturday, and Sunday), all holidays, and evening shifts. You may not work the same shifts as your friends. Nor will you have the same days off as your friends. No job, or hours at a job, can be 100% guaranteed. Regardless of what your work contract states, there is always
Position
General Store Employee: Ice Cream Scooper, Cashier, Deli Worker, Stocker (2 M/F)
Location
Springdale, UT
Rate
15.00 per hour
-Free meal while working a shift
Hours
32-40 hours per week
Start Date
7 Mar 2024 – 5 Apr 2024
End Date
10 Jun 2024 – 7 Jul 2024
English level
Upper intermediate – Advanced
Housing
$5/day per person per day for shared housing. $10/day per person for single room (Employer)
Deposit amount $150.00
Transportation to work
Housing is 1 block from Sol Foods and 1/2 mile from Hoodoos. There is a free shuttle you can take to work if you don't want to walk or ride a bike the 1/2 mile.
** งานนี้ไม่ต้องชำระค่า Premium Job ใดๆทั้งสิ้นนะคะ และข้อมูลของงานดังกล่าว นายจ้างหรือองค์กรแลกเปลี่ยน USA อาจมีการเปลี่ยนแปลงได้ในภายหลัง โดยขึ้นอยู่กับปัจจัยในด้านธุรกิจของนายจ้างนะคะ โดยบริษัทฯ ไม่สามารถควบคุมการเปลี่ยนแปลงใดๆได้ค่ะ หากมีการเปลี่ยนแปลงใดๆเกิดขึ้นทางพี่ทีมงานจะรีบแจ้งข้อมูลอัพเดตให้ทันทีค่ะ 🙂 C
Related Jobs