🆕 Best Western The Hotel Chequamegon
Ashland , VA  Hotel
Job Description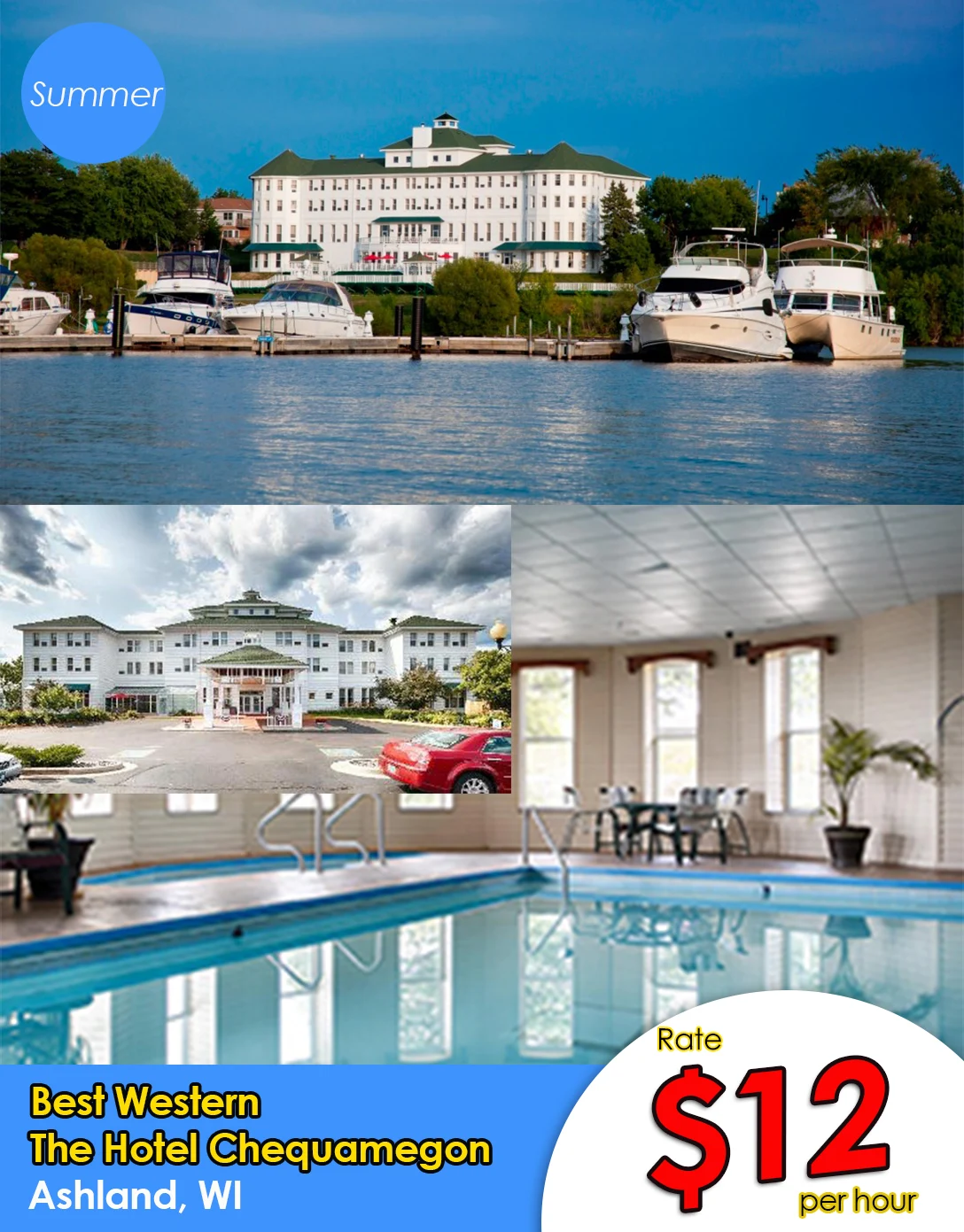 Rotating Position : Participant will rotate between working as a prep cook, dishwasher, laundry, and/or a housekeeper. Dependent on experience and skill, participant may be eligible to work as a line cook. Participant must be willing to perform the required duties of all three positions and rotations are not guaranteed. Participant should also be aware that the prep cook and dishwasher positions are in a high-volume/very busy restaurant and the work can be very fast paced.
Prep-cook and dishwasher duties will include maintaining kitchen work areas, preparation of fruit and vegetables to be used in salads and sandwiches, preparation of simple salads and sandwiches from prepared products, plating of desserts and general food preparations duties for the stocking of the pantry, assisting cooks in the kitchen, and assembling ingredients for items on menu. Participant will also perform dishwashing, sweeping/mopping, and monitoring chemical levels in the dishwasher. General cleaning is required. Other duties may be assigned as necessary by supervisor.
Housekeeping duties include cleaning guest bathrooms, making beds, removing guest linens, and vacuuming, cleaning showers, sinks, and toilets. Cleaning some of common areas will be required as well. Housekeeping requires participants to use cleaning chemicals. General cleaning and other duties may be assigned by supervisor as necessary.
Position
Rotating Position (2 M/F)
Location
Ashland , WI
Rate
$12.00 per hour
Hours
32-40 hours per week
Start Date
1 Jun 2024 – 15 Jun 2024
End Date
25 Aug 2024 – 7 Sep 2024
English level
Upper Intermediate – Advanced
Housing
$125 per person, per week (Employer)
Deposit Amount : $200
**Participants will live in a 2 bedroom, 2 bathroom home located near the hotel. Unit will be furnished and each room will hold 3x participants. Utilities are all included except for internet. Free internet is available for participants to use at the hotel. The house will be furnished and will have a full kitchen and common area available.
Transportation to work
Walk or bike
** งานนี้ไม่ต้องชำระค่า Premium Job ใดๆทั้งสิ้นนะคะ และข้อมูลของงานดังกล่าว นายจ้างหรือองค์กรแลกเปลี่ยน USA อาจมีการเปลี่ยนแปลงได้ในภายหลัง โดยขึ้นอยู่กับปัจจัยในด้านธุรกิจของนายจ้างนะคะ โดยบริษัทฯ ไม่สามารถควบคุมการเปลี่ยนแปลงใดๆได้ค่ะ หากมีการเปลี่ยนแปลงใดๆเกิดขึ้นทางพี่ทีมงานจะรีบแจ้งข้อมูลอัพเดตให้ทันทีค่ะ 🙂 S
Related Jobs