🆕 Bobco – Belmont LLC Dunkin Donuts
Fast Food New Hampton, NH
Job Description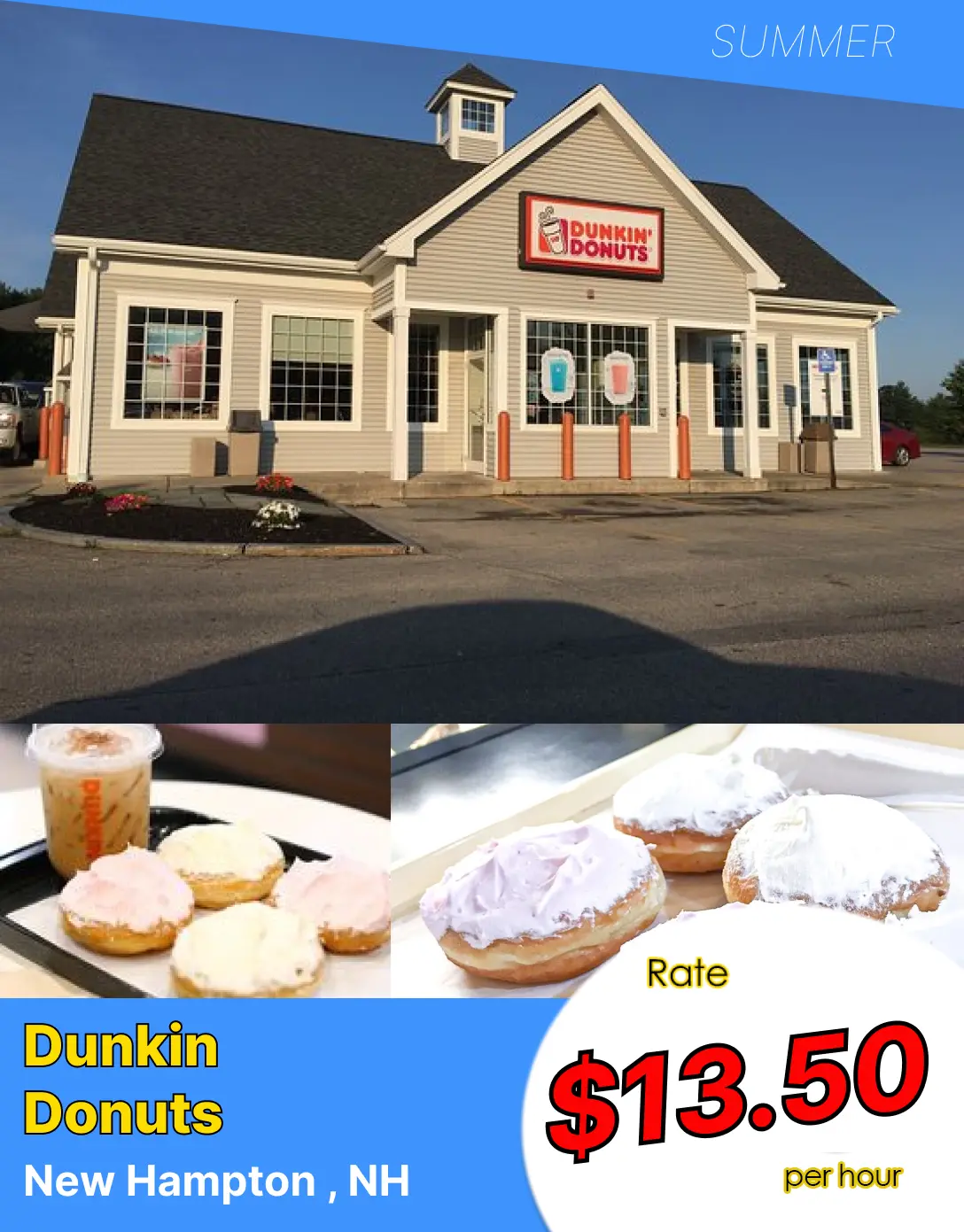 Counter Person: This position includes serving coffee, making sandwiches, prepping food, maintaining a clean work environment, taking orders, ringing up food and cashiering. Clean when slow. Must be able to communicate with customers and make change. Advanced English level required. Your work location may be changed depending on the store needs.
Position
Counter Person  (2 M/F) 🟢 ว่าง 1 ตำแหน่ง
Location
New Hampton, NH
Rate
Counter Person  $13.50 per hour
Hours
32-40 hours per week
Start Date
7 May 2024 – 15 Jun 2024
End Date
3 Sep 2024 – 7 Sep 2024
English level
Advanced
Housing
$100 USD per week per student / ( Employer )
Deposit : $100 ( Upon arrival )
Transportation to work
Housing is a 40 minute bike ride or 12 minute car ride from the work location. Your employer will assist with transportation.
** งานนี้ไม่ต้องชำระค่า Premium Job ใดๆทั้งสิ้นนะคะ และข้อมูลของงานดังกล่าว นายจ้างหรือองค์กรแลกเปลี่ยน USA อาจมีการเปลี่ยนแปลงได้ในภายหลัง โดยขึ้นอยู่กับปัจจัยในด้านธุรกิจของนายจ้างนะคะ โดยบริษัทฯ ไม่สามารถควบคุมการเปลี่ยนแปลงใดๆได้ค่ะ หากมีการเปลี่ยนแปลงใดๆเกิดขึ้นทางพี่ทีมงานจะรีบแจ้งข้อมูลอัพเดตให้ทันทีค่ะ 🙂 C
Related Jobs