(เต็มแล้วจ้า) Cafe de Blaire
SAINT LOUIS , MO
Job Description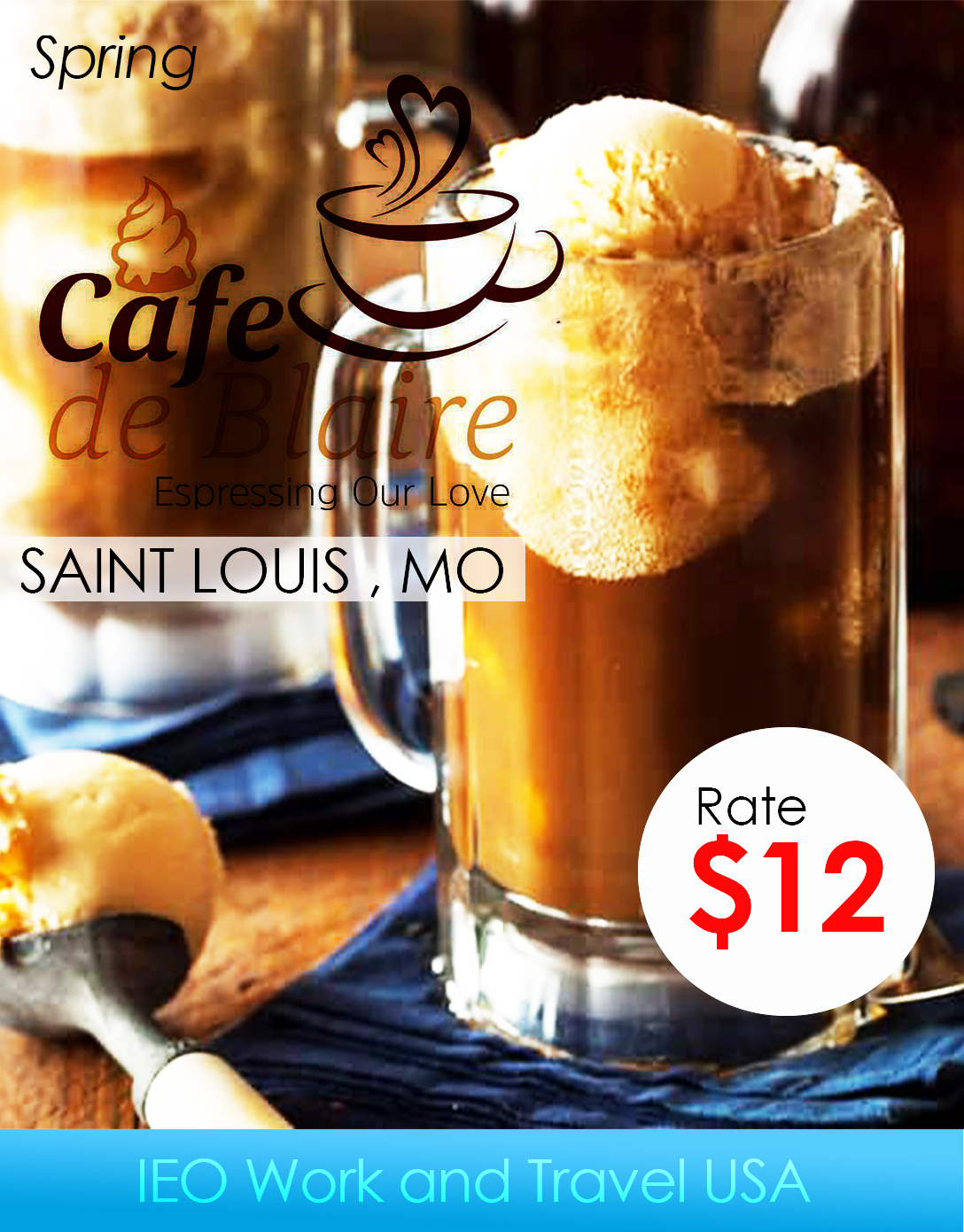 Barista: A Barista takes on a range of roles including: Preparing and serving hot and cold drinks such as coffee, tea, artisan and speciality beverages. Cleaning and sanitising work areas, utensils and equipment. Cleaning service and seating areas.
Cashier: Registers sales on a cash register by scanning items, itemizing and totaling customers' purchases. Resolves customer issues and answers questions. Bags purchases if needed. … Collects payments by accepting cash, check, or charge payments from customers and makes change for cash customers.
Position
Barista, Cashier (1 Female Only)
Location
SAINT LOUIS , MO
Rate
$12.00 per hour
Hours
32-40 hours per week
Start Date
7 Mar 2024 – 05 Apr 2024
End Date
25 Jun 2024 – 07 Jul 2024
English level
Advanced
Housing
$125.00 per/week (Must Arrange Own)
Cost Details $60 – $130 depending on size of apartment and based on 5 students
Deposit amount $200.00
Transportation to work
Students can walk or ride a bike.
locations are within walking distance of the housing and some will require you to take public transportation to get to work.
** งานนี้ไม่ต้องชำระค่า Premium Job ใดๆทั้งสิ้นนะคะ และข้อมูลของงานดังกล่าว นายจ้างหรือองค์กรแลกเปลี่ยน USA อาจมีการเปลี่ยนแปลงได้ในภายหลัง โดยขึ้นอยู่กับปัจจัยในด้านธุรกิจของนายจ้างนะคะ โดยบริษัทฯ ไม่สามารถควบคุมการเปลี่ยนแปลงใดๆได้ค่ะ หากมีการเปลี่ยนแปลงใดๆเกิดขึ้นทางพี่ทีมงานจะรีบแจ้งข้อมูลอัพเดตให้ทันทีค่ะ 🙂 c
Related Jobs