(เต็มแล้วจ้า) Chicken Guy – Disney Springs
Fast Food Orlando , FL
Job Description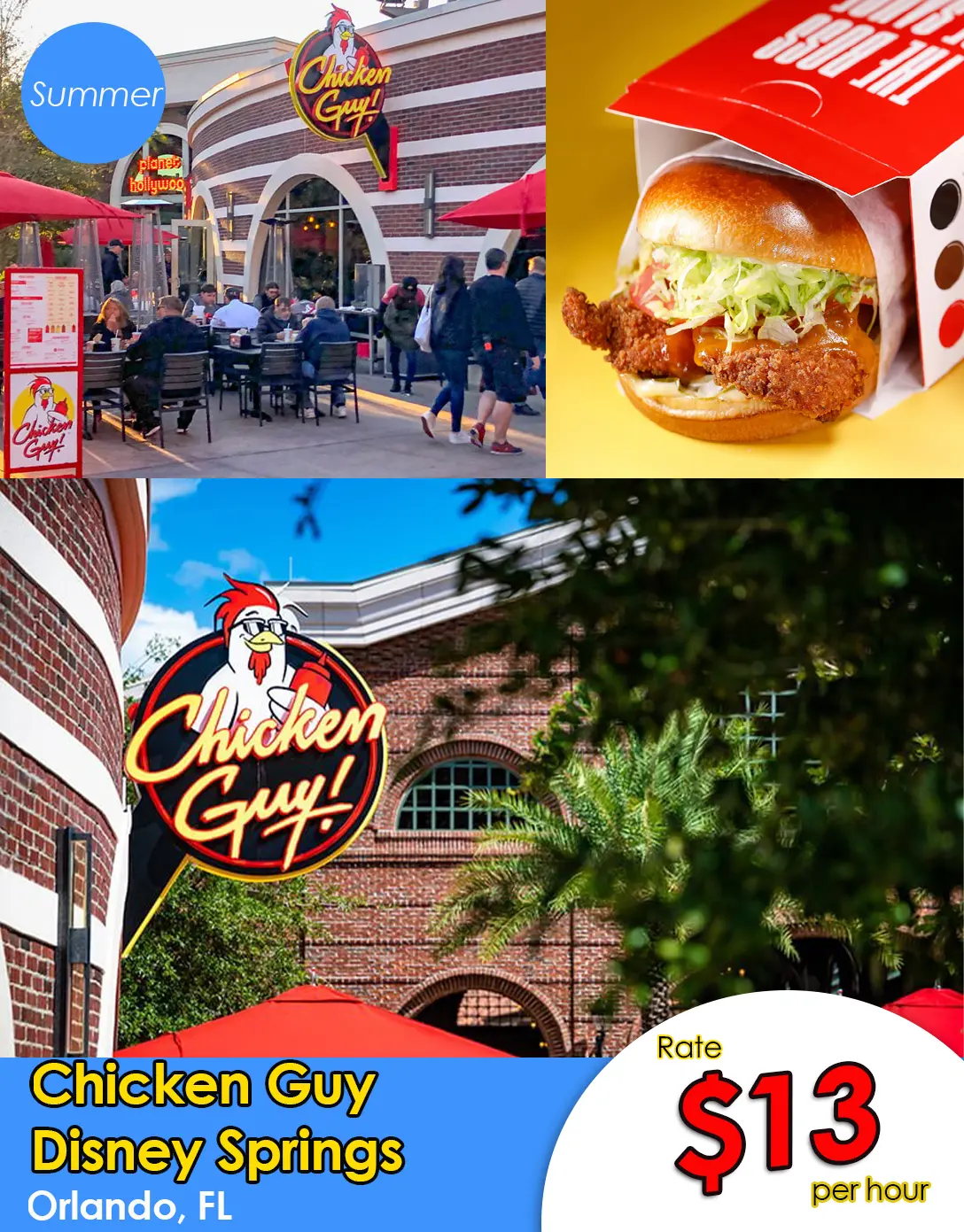 Quick Service Restaurant (QSR) Team Member : The Quick Service Restaurant (QSR) positions are the following: Food Runner, Greeter, Expo, Cashier, Dining Room Attendant, Dishwasher, and Line Cook. Your position will include but is not limited to: running food to the necessary tables, learning the menu and seating of the restaurant, greeting customers and assisting them, giving wait times, ensuring all food is presented correctly, ringing up customer orders, and guaranteeing everything is in correctly, making sure the dining room and tables are cleaned for next guests, cleaning the flatware and silverware and putting them in their proper places. All Essential Functions for position are attached.
Position
Quick Service Restaurant (QSR) Team Member (2 M/F)
Location
Orlando , FL
Rate
Quick Service Restaurant (QSR) Team Member $13.00/hr + tips
Start Date
7 May 2024 – 15 Jun 2024
End Date
20 Aug 2024 – 7 Sep 2024
English level
Upper Intermediate – Advanced
Housing
$125-$200 per week (Must Arrange Own ) **Apartment
Transportation to work
Be prepared to use public transport or lyft/uber frequently. Orlando is a very spread out city with lots of highways. Walking or biking might not always be possible or safe.
** งานนี้ไม่ต้องชำระค่า Premium Job ใดๆทั้งสิ้นนะคะ และข้อมูลของงานดังกล่าว นายจ้างหรือองค์กรแลกเปลี่ยน USA อาจมีการเปลี่ยนแปลงได้ในภายหลัง โดยขึ้นอยู่กับปัจจัยในด้านธุรกิจของนายจ้างนะคะ โดยบริษัทฯ ไม่สามารถควบคุมการเปลี่ยนแปลงใดๆได้ค่ะ หากมีการเปลี่ยนแปลงใดๆเกิดขึ้นทางพี่ทีมงานจะรีบแจ้งข้อมูลอัพเดตให้ทันทีค่ะ 🙂 C
Related Jobs