🆕 Comfort Inn Rivers Edge
Hotel Huron , OH
Job Description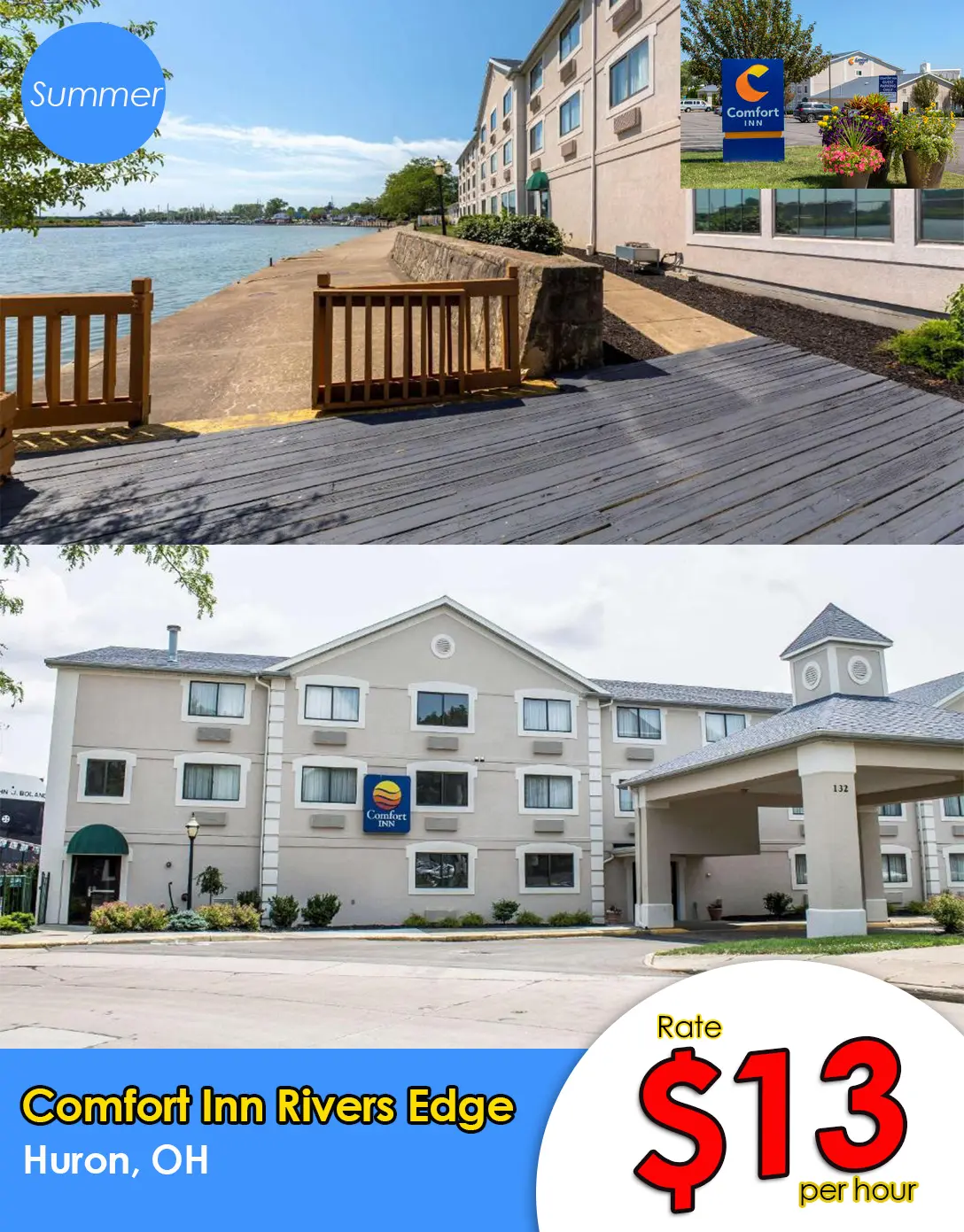 Housekeeping & Breakfast Attendant :The position is a combination of Housekeeping and Breakfast Attendant responsibilities.
The Breakfast Attendant is responsible for setting up, maintaining, and breaking down the breakfast bar. Duties include, but are not limited to: heating frozen food items, keeping items stocked, cleaning up, and taking inventory. The breakfast attendant greets and interacts with guests, offers assistance whenever possible, and is responsible for maintaining a clean and well-stocked breakfast for hotel guests. Other duties may be assigned by the supervisor as needed.
Housekeeping duties include, but are not limited to: picking up after guests, cleaning guest bathrooms including showers, sinks, and toilets, making beds, removing guest linens, dusting furniture and fixtures, washing floors, vacuuming carpeted areas, emptying trash cans, cleaning windows, keeping the guest rooms stocked with accessories and the bathrooms stocked with supplies, and doing laundry. Some cleaning of common areas will also be required. Other duties will be assigned by the supervisor as necessary.
Housekeeping requires participants to use cleaning chemicals. Position requires following specific instructions on service, as well as a lot of physical activity including heavy lifting, bending, and walking up and downstairs.
Position
Housekeeping & Breakfast Attendant (3F 2M)
Location
Huron , OH
Rate
$13.00 per hour
Hours
32-40 hours per week
Start Date
7 May 2024 – 15 Jun 2024
End Date
7 Sep 2024
English level
Intermediate – Advanced
Housing
$75 per person, per week
Deposit Amount $200
**Participants will share a hotel room with other participants. Every room is equipped with a bathroom, two sets of bunk beds, a microwave, refrigerator, table, and chairs.
Transportation to work
Walk or Employer will provide transportation
** งานนี้ไม่ต้องชำระค่า Premium Job ใดๆทั้งสิ้นนะคะ และข้อมูลของงานดังกล่าว นายจ้างหรือองค์กรแลกเปลี่ยน USA อาจมีการเปลี่ยนแปลงได้ในภายหลัง โดยขึ้นอยู่กับปัจจัยในด้านธุรกิจของนายจ้างนะคะ โดยบริษัทฯ ไม่สามารถควบคุมการเปลี่ยนแปลงใดๆได้ค่ะ หากมีการเปลี่ยนแปลงใดๆเกิดขึ้นทางพี่ทีมงานจะรีบแจ้งข้อมูลอัพเดตให้ทันทีค่ะ 🙂 S
Related Jobs