Denali Park Salmon Bake
Denali National Park , AK
Job Description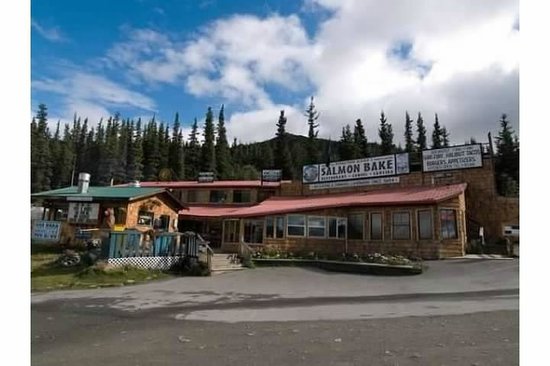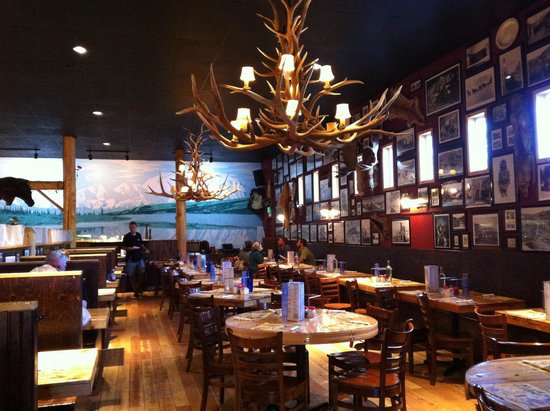 Denali Park Salmon Bake – Prep Cook : Prep cooks work for food establishments under the supervision of the head chef. Their duties revolve around assisting the head chef in preparing food by chopping and washing vegetables and meats and arranging salads, breads, sauces and dressings.
Denali Park Salmon Bake – Host-Greeter : Welcome guests to the venue
Provide accurate wait times and monitor waiting lists
Manage reservations
Escort customers to assigned dining or bar areas
Provide menus and announce Waiter/Waitress's name
Greet customers upon their departure
Coordinate with wait staff about available seating options
Maintain a clean reception area
Cater to guests who require extra attention (e.g. children, elderly)
Answer incoming calls and address customers' queries
Assist wait staff as needed
Denali Park Salmon Bake – Barback : A barback is a bar's equivalent to a busser. Their role is to ensure that the bartender has everything they need during service to keep everything running smoothly: clean glasses, enough garnishes, liquor, beer and spirits, ice cubes, etc. … Most bartenders work as a barback before moving up the ladder
Denali Park Salmon Bake – Expediter & Food Runner : Food Expeditor / Runner Job Description
A restaurant expo, or expeditor, serves as an intermediate between customers and the kitchen staff. The expo position is a significant role, given that customer satisfaction depends heavily on how good he or she is at the job. This is a position that requires the individual to be both an independent decision-maker and a team player simultaneously. There are several responsibilities
to fulfill as a restaurant expo.
Denali Park Salmon Bake – Busser : Bussers may also wipe up spilled food and crumbs, and refill water glasses. Runners are restaurant employees who are responsible for transporting food, beverages, condiments and utensils to diners outside of or in coordination with the deliveries made by the waiter or waitress.
Server Assistant : A restaurant server takes orders, answers questions about the menu and food, sells the restaurant's food and drinks, takes payment, communicates orders with the kitchen staff, seats customers, and helps with customer service and cleaning. Also known as a waiter or waitress.
Position
Denali Park Salmon Bake – Prep Cook, Host-Greeter, Barback, Dishwasher & Front of House Utility, Expediter & Food Runner, Busser, Server Assistant (6-10 M/F)
Location
Denali National Park , AK
Rate
$10.34 per hour
Hours
32-40 hours per week
Start Date
10 Jun 2022 – 15 Jun 2022
End Date
4 Aug 2022 – 15 Sep 2022
English level
Intermediate – Advanced
Housing
$300-$400 per person, per month (Employer)
Transportation to work
Students can walk or ride a bike.
** งานนี้ไม่ต้องชำระค่า Premium Job ใดๆทั้งสิ้นนะคะ ในการตอบรับน้องๆเข้าทำงานจะขึ้นอยู่กับคุณสมบัติของน้องๆในแต่ละบุคคล โดยนายจ้าง / องค์กรแลกเปลี่ยนจะเป็นผู้พิจารณาเรซูเม่หรือการสัมภาษณ์ทาง Online กับน้องๆตามตารางสัมภาษณ์ของนายจ้าง หรือองค์กรในแต่ละงานค่ะ 🙂
Related Jobs