🆕 Dockside Inn And Tavern
GREENVILLE , ME Restaurant
Job Description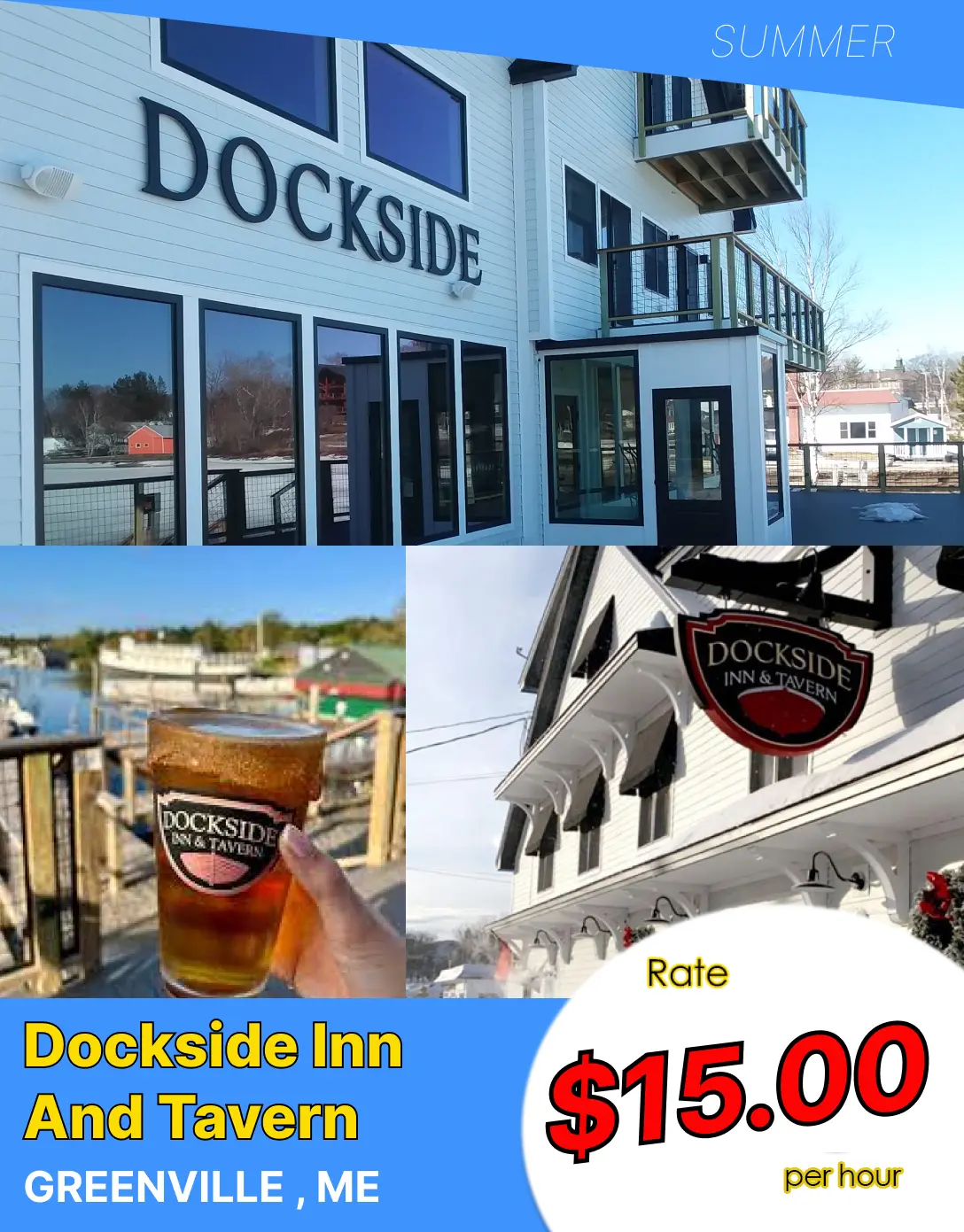 Dishwasher : Participants must be flexible with completing tasks as necessary based on restaurant needs. Duties include but are not limited to cleaning dishes, kitchen, food preparation equipment & utensils. Restock food goods. Wash and mop kitchen floors. Take trash out. You will be expected to work with hot water and cleaning chemicals on a daily basis. Please do not apply if you have any sensitivities to cleaning chemicals. Must be able to lift 40 lbs. It's important to stay flexible. Must have open availability.
Restaurant Cleaner : This is an entry-level position, which involves daily repetitive cleaning duties. The restaurant
cleaner responsibilities include sweeping, washing, scrubbing, dusting, and wiping all areas of the restaurant, including the restrooms. Must be able to work quickly and be detail oriented.
Position
Dishwasher : (1 M/F) ❌ (เต็มแล้วจ้า)
Restaurant Cleaner : (1 M/F)
Job location
GREENVILLE , ME
Rate
Dishwasher : (1 M/F) $15.00 per hour
Restaurant Cleaner : (1 M/F) $15.00 per hour
Hours
32-40 hours per week
Start Date
5 May 2024 – 15 Jun 2024
End Date
31 Aug 2024 – 7 Sep 2024
English level
Intermediate – Upper Intermediate
Housing
$140 per week, per student (Employer)
** Deposit amount $0
Transportation to work
The housing is 15-20 min walk from the restaurant. Students can walk or bike to work.
** งานนี้ไม่ต้องชำระค่า Premium Job ใดๆทั้งสิ้นนะคะ และข้อมูลของงานดังกล่าว นายจ้างหรือองค์กรแลกเปลี่ยน USA อาจมีการเปลี่ยนแปลงได้ในภายหลัง โดยขึ้นอยู่กับปัจจัยในด้านธุรกิจของนายจ้างนะคะ โดยบริษัทฯ ไม่สามารถควบคุมการเปลี่ยนแปลงใดๆได้ค่ะ หากมีการเปลี่ยนแปลงใดๆเกิดขึ้นทางพี่ทีมงานจะรีบแจ้งข้อมูลอัพเดตให้ทันทีค่ะ 🙂 C
Related Jobs