🆕 Drury Inn and Suites Iowa City Coralville
Coralville , IA Hotel
Job Description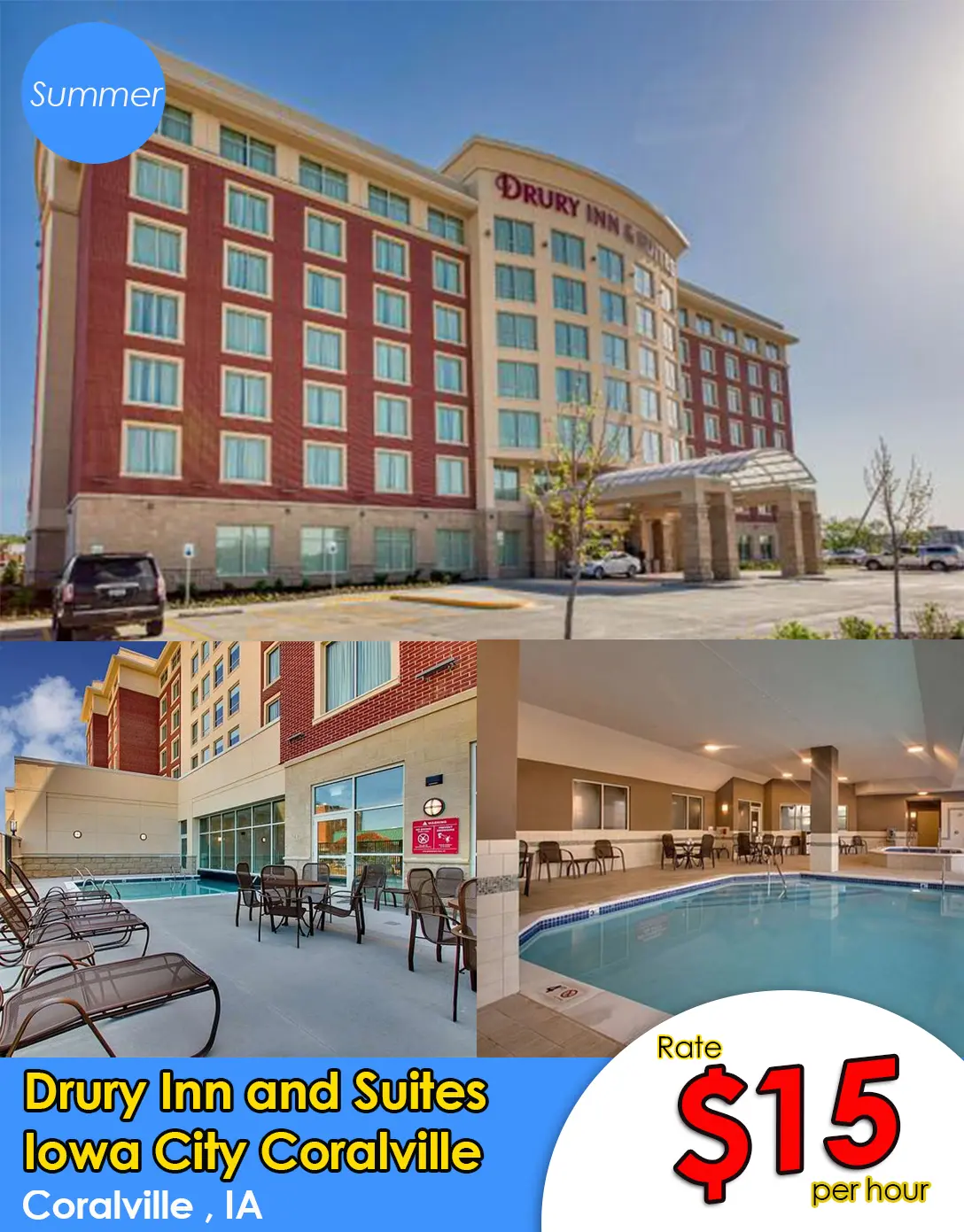 Housekeeping : Housekeeping is responsible for maintaining the cleanliness of the guest rooms assigned. Must have a great attitude, be friendly and helpful, smile at guests and coworkers, and be willing to work very hard. In the guest room you will be cleaning the mirror, sink, toilet and tub/showers, floor and wiping down walls in the bathrooms, changing linens, laundry, dusting, vacuuming, cleaning windows and furniture, & emptying trash. Very physically demanding. Be prepared to stand, bend, kneel, lift, and push a 50lb/23kg cart all day. Additionally, inspect rooms for repairs and fixtures that aren't working properly. Restock guest rooms with linens, bathroom supplies, etc, and restock the supply cart and linen closets as needed. Requires attention to detail, punctuality, and a great service attitude & team spirit. Please do not apply if you are sensitive to chemicals or lotions or have physical limitations that would keep you from doing your job. You may be asked to assist in other departments listed. Must be dependable, hard-working, friendly, and a very trustworthy and honest individual. For housekeeping, every room is inspected by a supervisor and must have a room score of 15 points or less. Must clean a stay-over room in 15 minutes & a checkout room in 30 minutes.
Location
Coralville , IA
Position
Housekeeping (1M 2F)
Rate
$15.00 per hour
Hours
32-40 hours per week
Start Date
7 May 2024 – 15 Jun 2024
End Date
23 Aug 2024- 7 Sep 2024
English level
Upper Intermediate
Housing
$10.00 per day per participant (Employer)
Transportation to work
Participants live on-site in a hotel room.
** งานนี้ไม่ต้องชำระค่า Premium Job ใดๆทั้งสิ้นนะคะ และข้อมูลของงานดังกล่าว นายจ้างหรือองค์กรแลกเปลี่ยน USA อาจมีการเปลี่ยนแปลงได้ในภายหลัง โดยขึ้นอยู่กับปัจจัยในด้านธุรกิจของนายจ้างนะคะ โดยบริษัทฯ ไม่สามารถควบคุมการเปลี่ยนแปลงใดๆได้ค่ะ หากมีการเปลี่ยนแปลงใดๆเกิดขึ้นทางพี่ทีมงานจะรีบแจ้งข้อมูลอัพเดตให้ทันทีค่ะ 🙂 C
Related Jobs