(เต็มแล้วจ้า) Drury Inn, Denver Central Park
Denver , Co Hotel
Job Description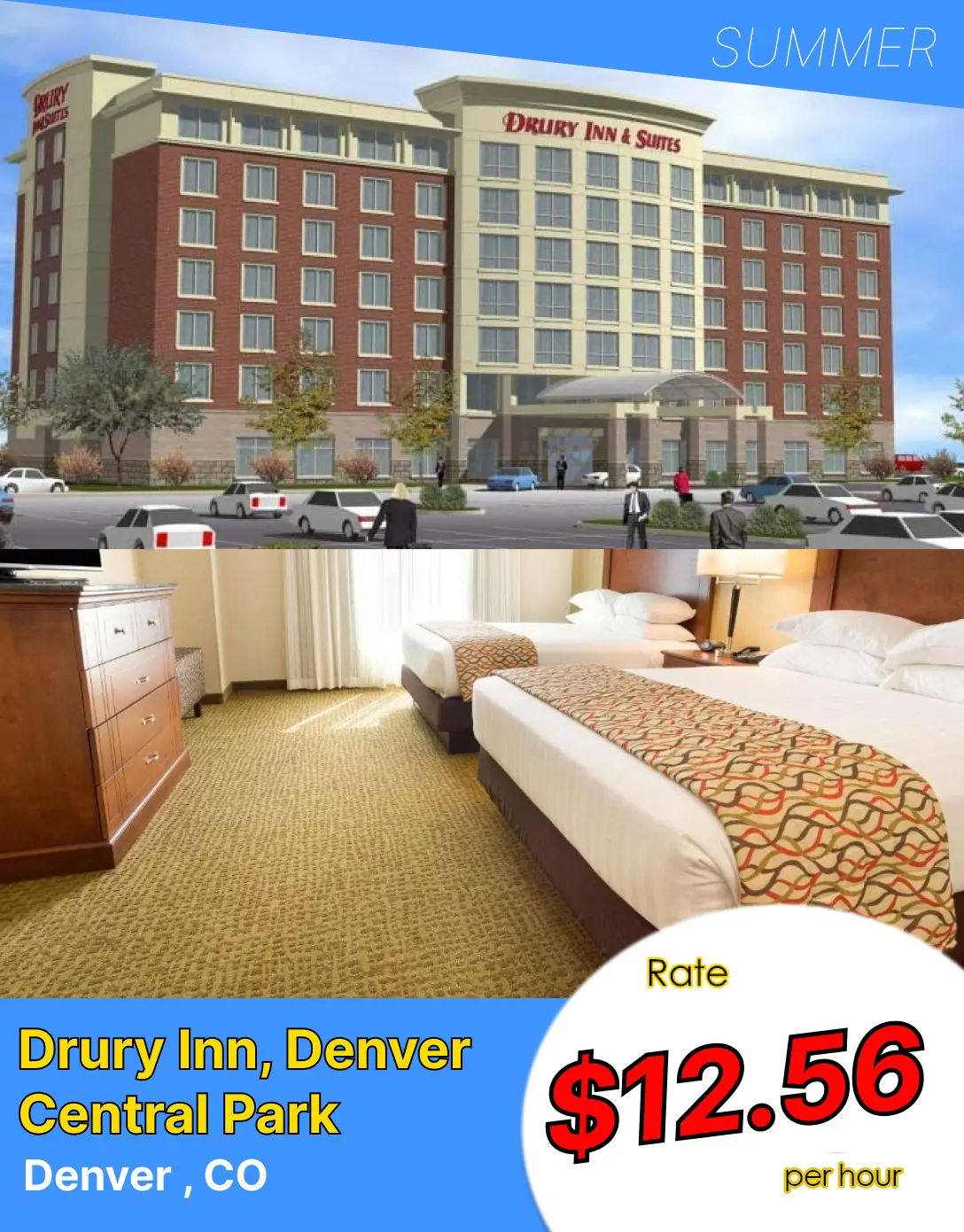 Housekeeping : Students should be open to working other duties as assigned by the supervisor, which could include working as a laundry attendant, houseperson or in the breakfast area (washing dishes, cleaning tables/floors/counters, cooking). You must not be sensitive to any chemicals or lotions or have physical limitations that would keep you from doing your job. By choosing this position, you may be placed in one of these positions or may switch between several positions in order to maintain 32 hours per week.
Housekeepers: Very physically demanding. Prepare to stand, reach, bend over, stretch and walk and push 50lb/22kg cart. Clean guest rooms, change linens, dust, clean toilet, tub/shower, sinks and mirror. Vacuum and spot clean carpeted floors, wash bathroom floors on hands/knees. Wipe vanity drawers, clean windows, vacuum drapes. Restock housekeeping carts. Other duties as assigned by supervisor. Must be on hands and knees wiping down bathroom floor. Must clean a stay over room in 15 minutes and a checkout room in 30 minutes. Every room a housekeepers cleans is inspected by a supervisor, must have room score of 15 points or less.
Laundry: Fast paced position. Removing & sorting laundry from laundry chute, housekeeping carts, or guest rooms; operating the washer (using the automated chemical systems); loading washers & dryers; folding & counting linen; placing linens. Must be available flexible shifts, AM, Mid and PM shift. Based on number of linen being washed, must fold a certain number of baskets a day. You have 2 1/2 minutes to unload and load the washers and dryers – very fast paced job
Public Houseperson : Maintain pubic areas, lobby, meeting rooms, breakfast area, public restrooms, & grounds. Remove trash, vacuum/mop, clean elevators, windows, front desk area, exercise room, pool deck & meeting rooms; clean/sanitize toilets, sinks, vanity, floors, walls, doors, fill dispensers; clean parking garage, sidewalks, dumpster area. Takes requested items to guest rooms, delivers role a way beds. Vacuum/spot clean carpets.
Floor Houseperson: Works with the housekeepers removing dirty trash and linen from the housekeeping carts. Vacuum, spot clean & shampoo carpets. Restocks linen rooms. Takes out large amount of trash. Cleans trash room. Removes marks off of walls. All positions require ability to walk/stand during entire shift, lift up to 35 lbs/15 kg, reach, stretch and bend down.
Position
Housekeeping (2 M/F)
Location
Denver , CO
Rate
$12.56 per hour
Hours
32-40 hours per week
Start Date
15 May 2024 – 15 Jun 2024
End Date
15 Aug 2024 – 7 Sep 2024
English level
Upper Intermediate – Advanced
Housing
$10 per day, per student. (Employer)
Deposit Amount No
Transportation to work
Students will live onsite and will walk to work.
** งานนี้ไม่ต้องชำระค่า Premium Job ใดๆทั้งสิ้นนะคะ และข้อมูลของงานดังกล่าว นายจ้างหรือองค์กรแลกเปลี่ยน USA อาจมีการเปลี่ยนแปลงได้ในภายหลัง โดยขึ้นอยู่กับปัจจัยในด้านธุรกิจของนายจ้างนะคะ โดยบริษัทฯ ไม่สามารถควบคุมการเปลี่ยนแปลงใดๆได้ค่ะ หากมีการเปลี่ยนแปลงใดๆเกิดขึ้นทางพี่ทีมงานจะรีบแจ้งข้อมูลอัพเดตให้ทันทีค่ะ 🙂 C
Related Jobs