Evelyn Hill
New York
Job Description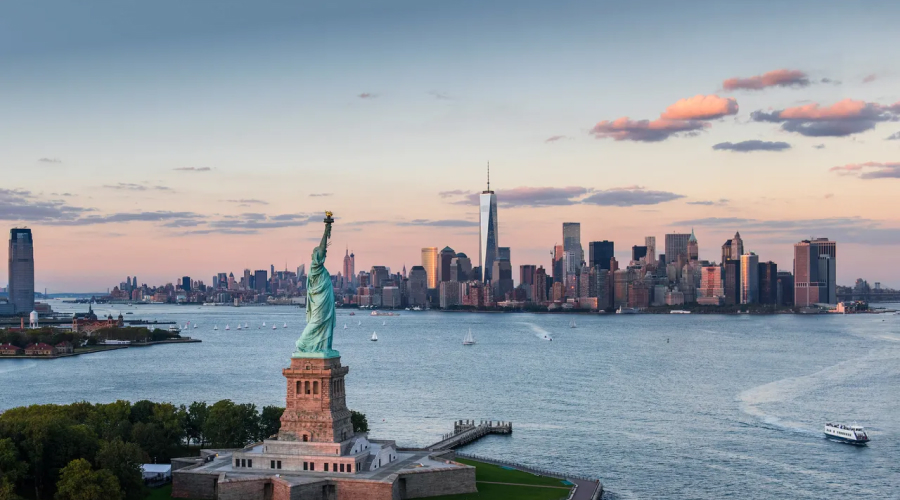 Food Service: Crown Café and Ellis Café. The Cafe offers positions that are all dedicated to making our guests have the most memorable experience. Positions available in front-line service, kitchen staff, bussing, and cashiers.
Retail: Statue of Liberty Gift Pavilion, USA Store or Ellis Gift Shop. help our guests from around the world find that perfect souvenir that will remind them of the wonderful experiences they had at The Statue of Liberty and Ellis Island National Monuments.
Maintenance: Maintenance staff does everything from managing the recycling, removing waste, cleaning, and maintaining our areas on both islands. This is part of the visual experience of a guest, how great and clean the areas look.
Position
Jamaica – Food Service, Gift Shop Worker, Maintenance  (2 M/F)
Philippines – Food Service, Gift Shop Worker, Maintenance  (2 M/F)
Location
New York, NY
Rate
$18.00 per hour
Hours
32-40 hours per week
Start Date
Jamaica – (7 May – 19 May)
Philippines – (7 May – 8 May)
End Date
Jamaica – (4 Sep – 7 Sep)
Philippines – (1 Sep)
English level
Advanced – Proficient
Housing
$57 per day. ( Must Arrange Own )
Transportation to work
Students can walk or ride a bike or NYC Metro.
** งานนี้ไม่ต้องชำระค่า Premium Job ใดๆทั้งสิ้นนะคะ ในการตอบรับน้องๆเข้าทำงานจะขึ้นอยู่กับคุณสมบัติของน้องๆในแต่ละบุคคล โดยนายจ้าง / องค์กรแลกเปลี่ยนจะเป็นผู้พิจารณาเรซูเม่หรือการสัมภาษณ์ทาง Online กับน้องๆตามตารางสัมภาษณ์ของนายจ้าง หรือองค์กรในแต่ละงานค่ะ 🙂
Related Jobs