🆕 Evelyn Hill (ว่าง 4 ตำแหน่ง!!)
New York
Job Description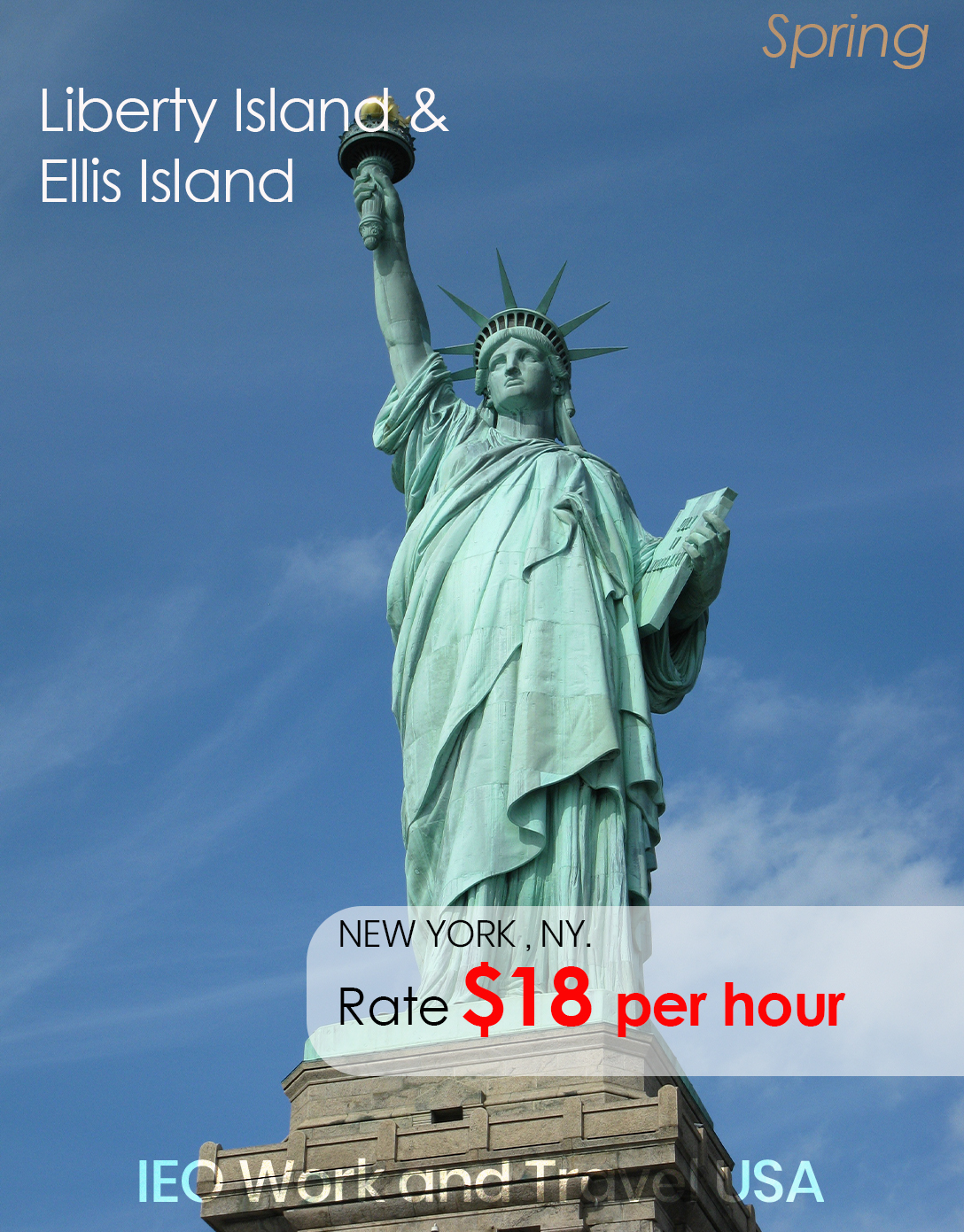 Evelyn Hill Inc. assigns departments to new hires on their first day, so please be flexible and remember the position assigned to you might not be your first choice. Demonstrating an open and adaptable mindset is essential, as it shows your willingness to embrace new opportunities and contribute effectively to your assigned department.
Food Service : – The Food Service department hosts an array of positions at various locations including Crown Café on Liberty Island, Ellis Café on Ellis Island, and outdoor spots like Bartholdi Café, Dessert Bar, Skyline, and Grab n' Go on Liberty Island, as well as the Kiosk on Ellis Island. Opportunities for front-line staff, kitchen staff, bussers, dishwashers, and cashiers are available for those dedicated to delivering a memorable experience to our guests. The Food Service department serves as an excellent platform for gaining insights into the hospitality industry, all while working at some of the world's most iconic locations. Food Service, being the largest department, will be the assignment for the majority of Work & Travel participants. This offers opportunities to cross-train in areas like dishwashing, food preparation, and cashiering, fostering skills in customer interaction, teamwork, and time management.
Retail : – If engaging with people and sharing smiles is something you enjoy, our team of associates may be the place for you. Opportunities are available to work in gift shops on both Liberty Island and Ellis Island, rotating to help guests from around the globe find the perfect souvenir to capture their New York experience. While previous retail experience is preferred, it's not required. What is essential are excellent guest service skills and meticulous attention to detail. The gift shop role is limited; only a few Work and Travel participants will be selected.
Maintenance/Distribution : – If working behind the scenes to ensure a clean and appealing environment appeals to you, the Maintenance/Distribution role may be a fulfilling choice. This position requires a good work ethic and a dedication to preserving the historical integrity of these landmarks. Maintenance staff handle a variety of tasks including recycling management, waste removal, cleaning, and upkeep across both islands, contributing to the visual experience of our guests and our "Greensponsible" environmental conservation program. Meanwhile, our distribution staff are crucial in restocking stores and cafes, handling deliveries, maintaining inventory, and ordering replacements. If you're drawn to utilizing both mental and physical strengths, these positions can be vital to maintaining an outstanding visitor experience across all departments. Maintenance or Distribution typically assigns only 1-2 participants per season, often participants with earlier start dates
Position
Food Service, Retail, Maintenance/Distributio (6 M/F) ว่าง 4 ตำแหน่ง
Job location
NEW YORK , NY
Rate
18.00 per hour
Hours
32-40 hours per week
Start Date
7 Mar 2024  – 10 Apr 2024
End Date
12 Jun 2024 – 7 Jul 2024
English level
Advanced – Proficient
Housing
$57.00 per day (3 person/ room) (Must Arrange Own)
** Deposit $200.00 – $300.00 Each housing will have its own deposit requirement. (Upon Arrival)
Transportation to work
NYC Metro
** งานนี้ไม่ต้องชำระค่า Premium Job ใดๆทั้งสิ้นนะคะ และข้อมูลของงานดังกล่าว นายจ้างหรือองค์กรแลกเปลี่ยน USA อาจมีการเปลี่ยนแปลงได้ในภายหลัง โดยขึ้นอยู่กับปัจจัยในด้านธุรกิจของนายจ้างนะคะ โดยบริษัทฯ ไม่สามารถควบคุมการเปลี่ยนแปลงใดๆได้ค่ะ หากมีการเปลี่ยนแปลงใดๆเกิดขึ้นทางพี่ทีมงานจะรีบแจ้งข้อมูลอัพเดตให้ทันทีค่ะ 🙂 C
Related Jobs