🆕 Food Lion Corolla NC
COROLLA , NC
Job Description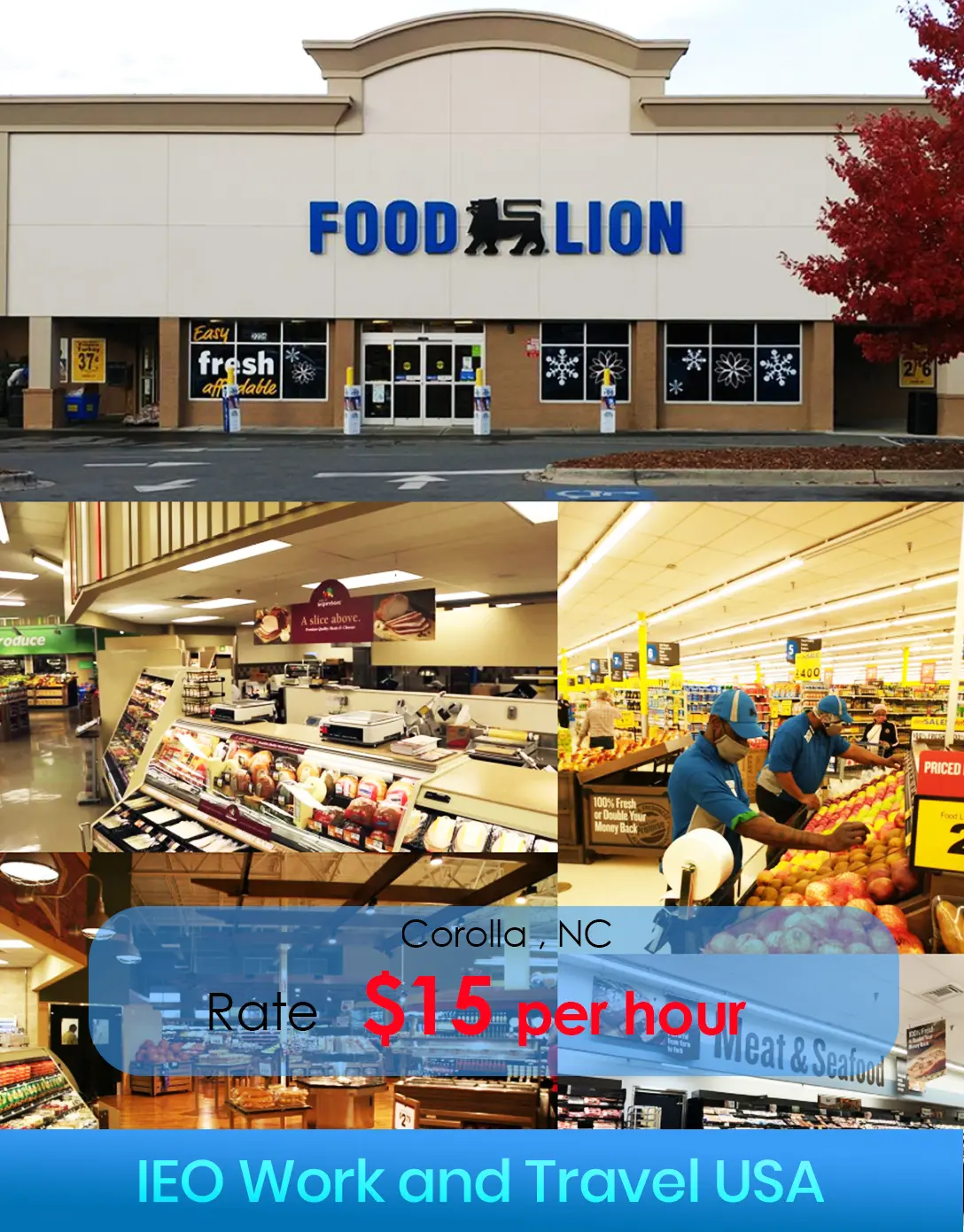 Retail Associate :  Supermarket Associate All participants are hired in as Supermarket Associate Positions. Specific position in the supermarket will be determined during Orientation with Store Manager. Positions will be mutually agreed upon for best fit for participant. Once a position has been assigned, participants will be expected to work in their assigned department for the duration of their program. Positions and role requirements are not gender specific. All positions will be expected to assist in maintaining store cleanliness and thus may be required to use cleaning chemicals. This may include cleaning bathrooms, mopping floors, and other general sanitary needs. Participants should be prepared to work outside in all weather conditions.
All positions will require standing for the entire duration of the shift.
All Associates must provide quality customer service to customers, engage and interact with customers to create a positive shopping experience. Understand and adhere to Food Safety guidelines and procedures, adhere to all company guidelines, policies and procedures. The attached descriptions are general summaries and may not encompass all responsibilities; duties may change as instructed by management. Must meet productivity standards established by Food Lion.
Position
Retail Associate (3 M/F)
Location
Corolla , NC
Rate
$15.00 per hour
Hours
32-40 hours per week
Start Date
14 May 2024
End Date
5 Sep 2024
English level
Advanced (excellent)
Housing
$150 USD Per week (Host company assisted)
**Housing deposit $250-$300 USD
Transportation to work
Riding a bicycle required for most housing locations.
** งานนี้ไม่ต้องชำระค่า Premium Job ใดๆทั้งสิ้นนะคะ และข้อมูลของงานดังกล่าว นายจ้างหรือองค์กรแลกเปลี่ยน USA อาจมีการเปลี่ยนแปลงได้ในภายหลัง โดยขึ้นอยู่กับปัจจัยในด้านธุรกิจของนายจ้างนะคะ โดยบริษัทฯ ไม่สามารถควบคุมการเปลี่ยนแปลงใดๆได้ค่ะ หากมีการเปลี่ยนแปลงใดๆเกิดขึ้นทางพี่ทีมงานจะรีบแจ้งข้อมูลอัพเดตให้ทันทีค่ะ 🙂 A
Related Jobs