🆕 Giaimo Management Corp
Willamsburg, VA
Job Description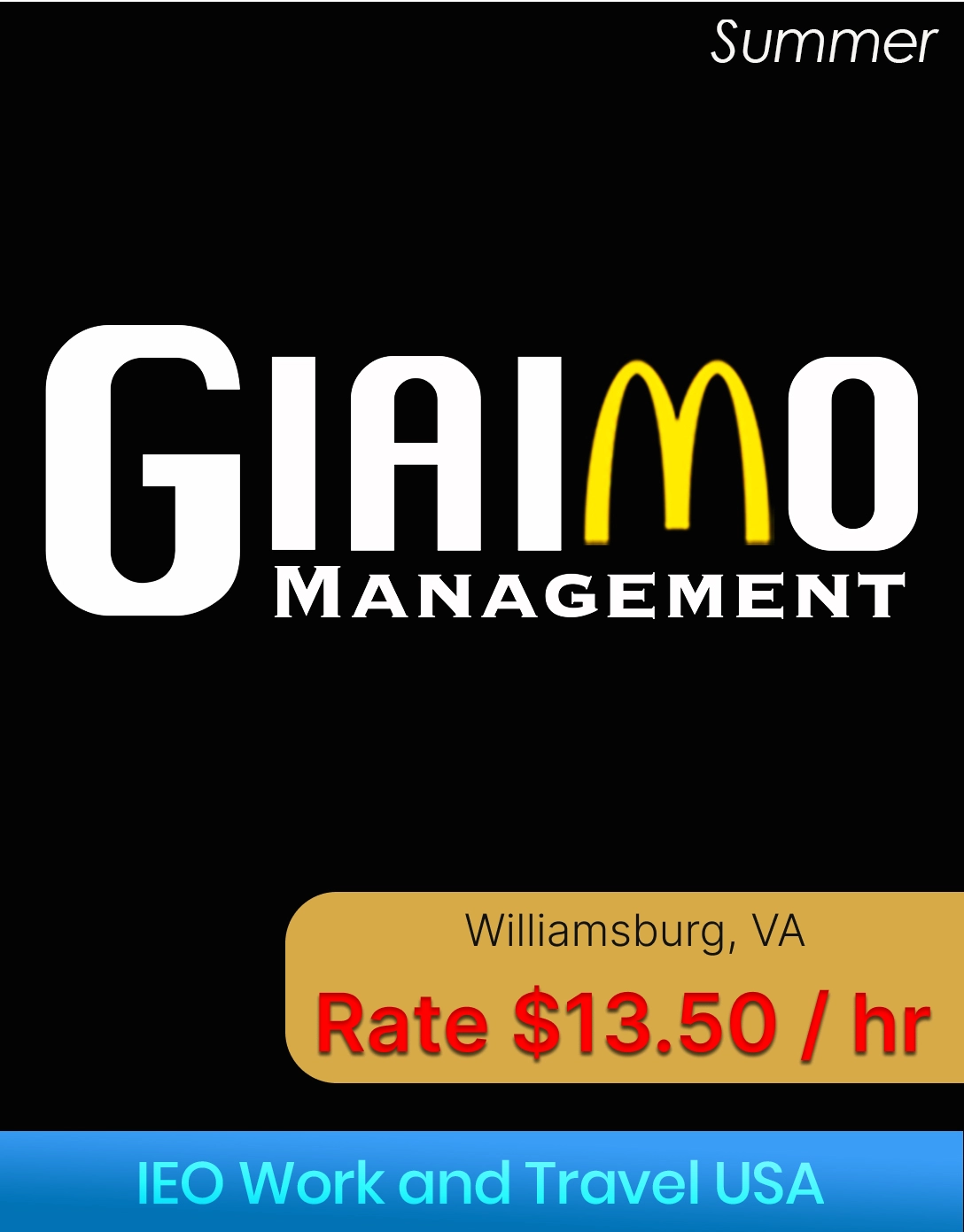 Crew Member : Crew members work in fast food restaurants where they take care of the end-to-end ordering process, from asking customers about their orders to processing payment and preparing the requested food. For faster turnaround times, it's common for crew members to work together as a team for each customer transaction and divide tasks among themselves. Task rotation happens regularly, so crew members experience several workstations, such as the front counter, drive-through, and kitchen. Compliance is a major aspect of the job, as they must ensure the cleanliness of the entire restaurant and follow safety requirements and official procedures. Most crew members work part time, staying on their feet for long periods. Shifts depend on the restaurant's opening hours, with overtime likely during lunch or other crowded periods.
Position
Crew Member  (3 M/F) 
Location
Willamsburg, VA
Rate
$13.50 USD
Extra Benefits
**Free meal, free transportation
Hours
32-40 hours per week
Start Date
15 May 2024 – 10 Jun 2024
End Date
15 Aug 2024 – 7 Sep 2024
English level
Intermediate – Advanced
Housing
$125++ USD per week (Quality Inn)
Transportation to work
Students can walk or ride a bike.
** งานนี้ไม่ต้องชำระค่า Premium Job ใดๆทั้งสิ้นนะคะ และข้อมูลของงานดังกล่าว นายจ้างหรือองค์กรแลกเปลี่ยน USA อาจมีการเปลี่ยนแปลงได้ในภายหลัง โดยขึ้นอยู่กับปัจจัยในด้านธุรกิจของนายจ้างนะคะ โดยบริษัทฯ ไม่สามารถควบคุมการเปลี่ยนแปลงใดๆได้ค่ะ หากมีการเปลี่ยนแปลงใดๆเกิดขึ้นทางพี่ทีมงานจะรีบแจ้งข้อมูลอัพเดตให้ทันทีค่ะ 🙂 W
Related Jobs