Glen Dairy Queen
Glen , NH
Job Description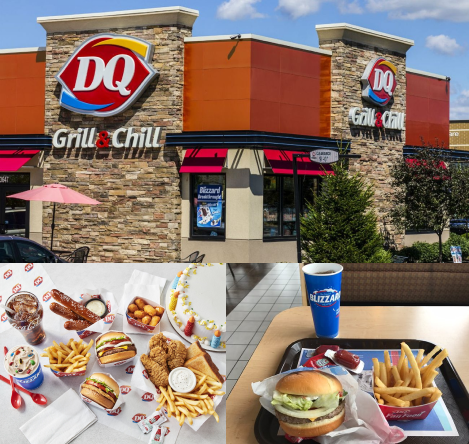 Cashier: Registers sales on a cash register by scanning items, itemizing and totaling customers' purchases. Resolves customer issues and answers questions. Bags purchases if needed. … Collects payments by accepting cash, check, or charge payments from customers and makes change for cash customers.
Ice Cream Server: Prepare and serve ice cream, baked goods, and fudge for guests. Must be able to be trained in proper food handling techniques. Following proper opening and closing procedures, including cleaning at the end of the night.
Grill Cook: The grill cook's primary task is preparing food on the grill. Grill cooks typically cook meat, but they may also be responsible for grilling other kinds of foods, like vegetables, depending on the restaurant's menu. The grill cook monitors the meat's temperature to ensure it is cooked safely.
Position
Glen – Cashier, Ice Cream Server, Grill Cook – Early Arrival  (2 M/F)
Location
Glen, NH
Rate
$14.00 per hour
Hours
32-40 hours per week
Start Date – End Date
Glen – Cashier, Ice Cream Server, Grill Cook – Early Arrival  (7 May – 1 Jun / 5 Sep – 7 Sep)
English level
Upper Intermediate – Advanced
Housing
$130.00 per week (Employer)
Transportation to work
Students can walk or ride a bike.
** งานนี้ไม่ต้องชำระค่า Premium Job ใดๆทั้งสิ้นนะคะ ในการตอบรับน้องๆเข้าทำงานจะขึ้นอยู่กับคุณสมบัติของน้องๆในแต่ละบุคคล โดยนายจ้าง / องค์กรแลกเปลี่ยนจะเป็นผู้พิจารณาเรซูเม่หรือการสัมภาษณ์ทาง Online กับน้องๆตามตารางสัมภาษณ์ของนายจ้าง หรือองค์กรในแต่ละงานค่ะ 🙂
Related Jobs