Grand Sierra Resort
Reno, NV
Job Description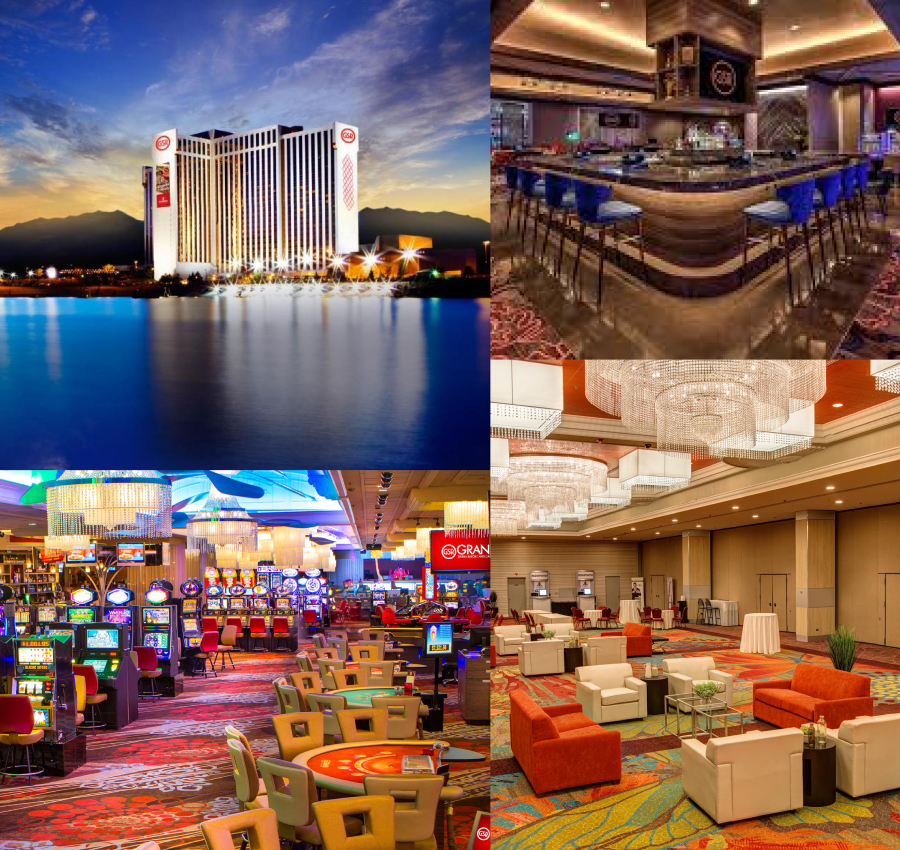 Lifeguard: Must be an advanced, very strong swimmer. Need to be outgoing, friendly, approachable, and helpful. Ensure the safety of all guests by providing constant visual surveillance of the pool and surrounding areas at all times. Identifying and reacting to any potential safety risks or emergency situations, etc.
Recreation Attendant: You'll welcome guests to the pool facilities and ensure they have a safe and enjoyable experience during their stay. Assist them with rentals of the cabanas, and other amenities offered by GSR, etc.
Food Runner, Restaurant: The Food Runner is primarily responsible for delivering food orders from the kitchen to customers' tables rapidly and accurately. It is this person who will maintain the cleanliness of the expo line, organization of order, etc.
Busser, Restaurant: Washing utensils and dishes and making sure they are stored appropriately. Sorting, storing and distributing ingredients. Washing, peeling, chopping, cutting and cooking foodstuffs and helping to prepare. Cleaning the food preparation equipment, floors and other kitchen tools or areas, etc.
Server, Restaurant: Responsible for providing exceptional and friendly food service. Serves food and/or beverages to the guests according to established standards and keeps dining area clean at all times. Possesses full knowledge of food and beverage products served and utilizes suggestive selling techniques, takes orders and delivers food and beverage in a timely manner.
Cook: Assisting cooks to safely prepare all food prep and food items in accordance with standard hotel recipes and specifications. Read, comprehend, and follow the daily forecasts, menus, and recipes in order to aid in the production of all food items for respective work areas. Responsible to supply assigned work area with all needed products and equipment used for production. Store all food items in the proper storage area including covering, labeling, and dating in the proper container to prevent spoilage.
Housekeeping: Clean, restock and maintain orderliness and maintenance of guest rooms. Provide turndown service and ensure proper Housekeeping room status. Non-Cleaning Functions: Conduct AM and/or PM physical room checks. Report repair work needs in rooms. Report soiled shower curtains, rubber bath mats, irons, and ironing board covers that need replacing. Report any special cleaning, i.e. upholstery, carpet, or drapery cleaning.
**Start Date must be a Wednesday to attend Orientation!
Position
Lifeguard  (2 M/F)
Recreation Attendant  (2 M/F)
Food Runner, Restaurant  (2 M/F)
Busser, Restaurant  (2 M/F)
Server, Restaurant  (2 M/F)
Cook  (2 M/F)
Housekeeping  (2 M/F)
Location
Reno, NV
Rate
Lifeguard  $15.00
Recreation Attendant  $13.00
Food Runner, Restaurant  $10.50
Busser, Restaurant  $10.50
Server, Restaurant  $10.50
Cook  $17.00
Housekeeping  $15.00
Hours
32-40 hours per week
Start Date
7 May – 21 Jun
End Date
25 Aug – 7 Sep
English level
Advanced – Proficient
Housing
$650 to $900 per person per month (Must Arrange Own)
Transportation to work
Students may walk, ride a bike or take public transportation.
** งานนี้ไม่ต้องชำระค่า Premium Job ใดๆทั้งสิ้นนะคะ ในการตอบรับน้องๆเข้าทำงานจะขึ้นอยู่กับคุณสมบัติของน้องๆในแต่ละบุคคล โดยนายจ้าง / องค์กรแลกเปลี่ยนจะเป็นผู้พิจารณาเรซูเม่หรือการสัมภาษณ์ทาง Online กับน้องๆตามตารางสัมภาษณ์ของนายจ้าง หรือองค์กรในแต่ละงานค่ะ 🙂
Related Jobs