🆕 Grocery Store in Montana
Hungry Horse, MT
Job Description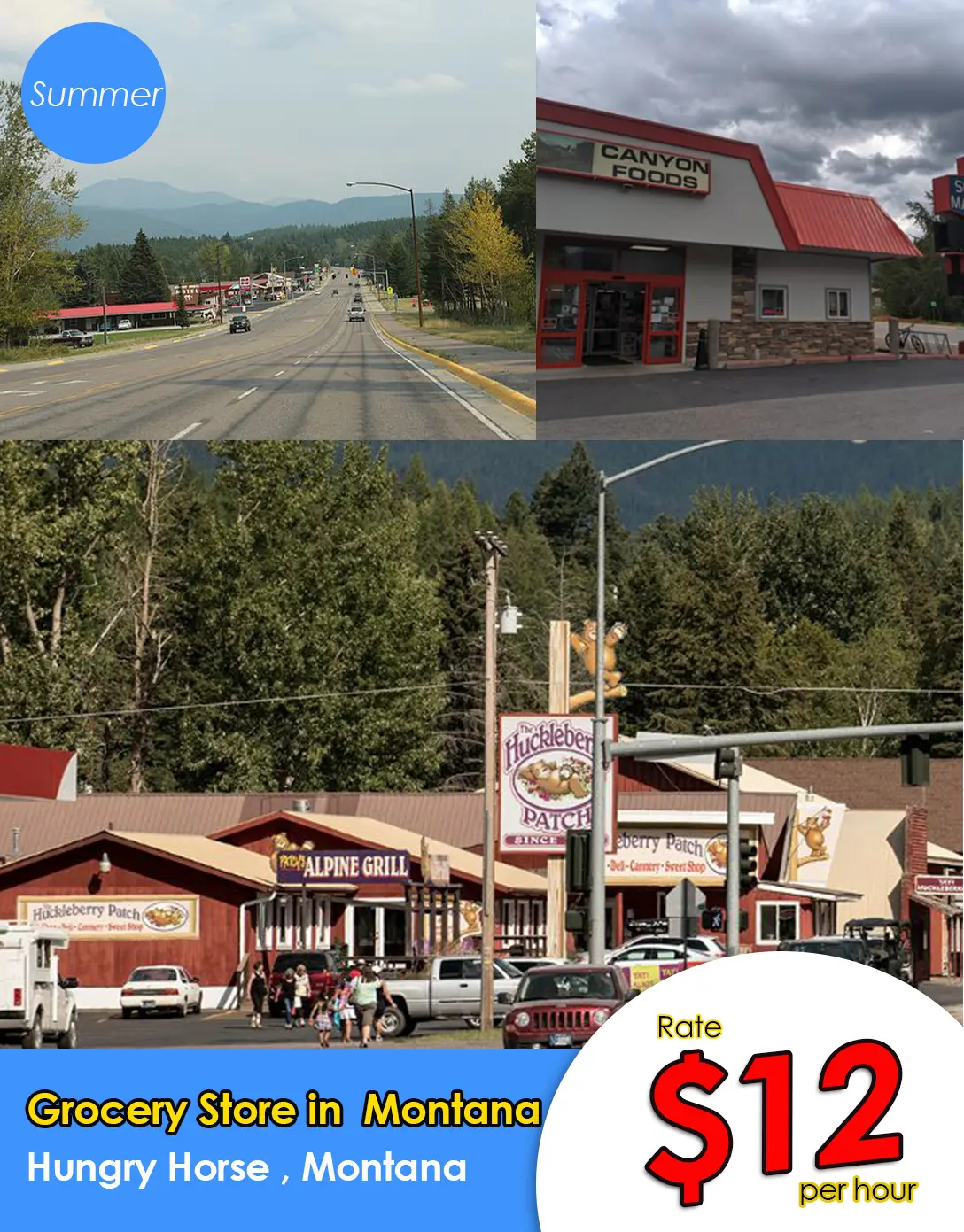 Deli/Stocking : Make sandwiches, scoop ice cream, cook chicken, serve customers, clean. May crosstrain to perform some duties of cashier.
Cashier : Scan items, operate the cash register, make change, assist customers with their purchases. May cross-train to perform some duties of stocking and/or deli.
Position
Deli/Stocking (4 M/F)
Cashier (4 M/F)
Location
Hungry Horse , Montana
Rate
$12 per hour (end-ofseason bonus also possible)
Hours
32-40 hours per week
Start Date
20 May 2024 – 15 Jun 2024
End Date
30 Aug 2024 – 7 Sep 2024
English level
Upper Intermediate – Advanced
Housing
Housing Rent & Deposit
Rent is $100 per month. $200 deposit is due upon arrival (refundable if housing is left in good condition).
Transportation to work
Participants live onsite and can walk
** งานนี้ไม่ต้องชำระค่า Premium Job ใดๆทั้งสิ้นนะคะ และข้อมูลของงานดังกล่าว นายจ้างหรือองค์กรแลกเปลี่ยน USA อาจมีการเปลี่ยนแปลงได้ในภายหลัง โดยขึ้นอยู่กับปัจจัยในด้านธุรกิจของนายจ้างนะคะ โดยบริษัทฯ ไม่สามารถควบคุมการเปลี่ยนแปลงใดๆได้ค่ะ หากมีการเปลี่ยนแปลงใดๆเกิดขึ้นทางพี่ทีมงานจะรีบแจ้งข้อมูลอัพเดตให้ทันทีค่ะ 🙂 CE
Related Jobs