🆕 Harolds Gift Shop
Orchard Beach , ME Retail
Job Description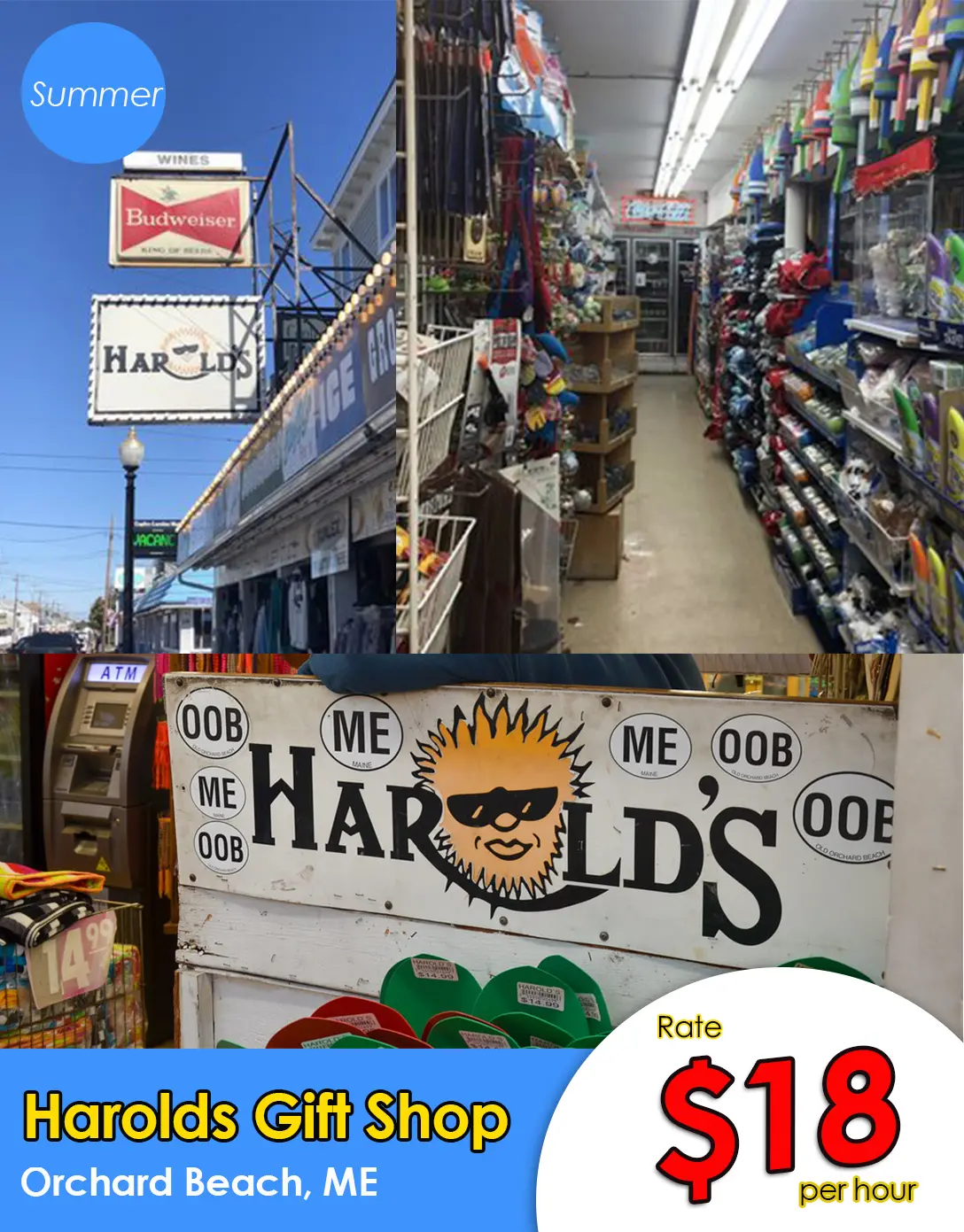 Sales Person : The salesperson is responsible for greeting customers, helping them find items in the store, and ringing up purchases. To be successful as a salesperson you must have excellent communication skills. A good salesperson meets sales objectives while remaining polite and helpful to customers.
Position
Sales Person (10 M/F) 🟢 ว่าง 7 ตำแหน่ง
Location
Orchard Beach , ME
Rate
$18.00 / hour
Extra Benefits
Girls only / 20 USD per week from housing fee will be refunded at the end of the season
Hours
32-40 hours per week
Start Date
7 May 2024 – 15 Jun 2024
End Date
15 Aug 2024 – 7 Sep 2024
English level
Intermediate – Advanced
Housing
125++ USD per week (Employer Housing)
Transportation to work
Students can walk or ride a bike.
** งานนี้ไม่ต้องชำระค่า Premium Job ใดๆทั้งสิ้นนะคะ และข้อมูลของงานดังกล่าว นายจ้างหรือองค์กรแลกเปลี่ยน USA อาจมีการเปลี่ยนแปลงได้ในภายหลัง โดยขึ้นอยู่กับปัจจัยในด้านธุรกิจของนายจ้างนะคะ โดยบริษัทฯ ไม่สามารถควบคุมการเปลี่ยนแปลงใดๆได้ค่ะ หากมีการเปลี่ยนแปลงใดๆเกิดขึ้นทางพี่ทีมงานจะรีบแจ้งข้อมูลอัพเดตให้ทันทีค่ะ 🙂 W
Related Jobs