🆕 Holiday Inn Express and Suites – Milan
Hotel Milan , OH
Job Description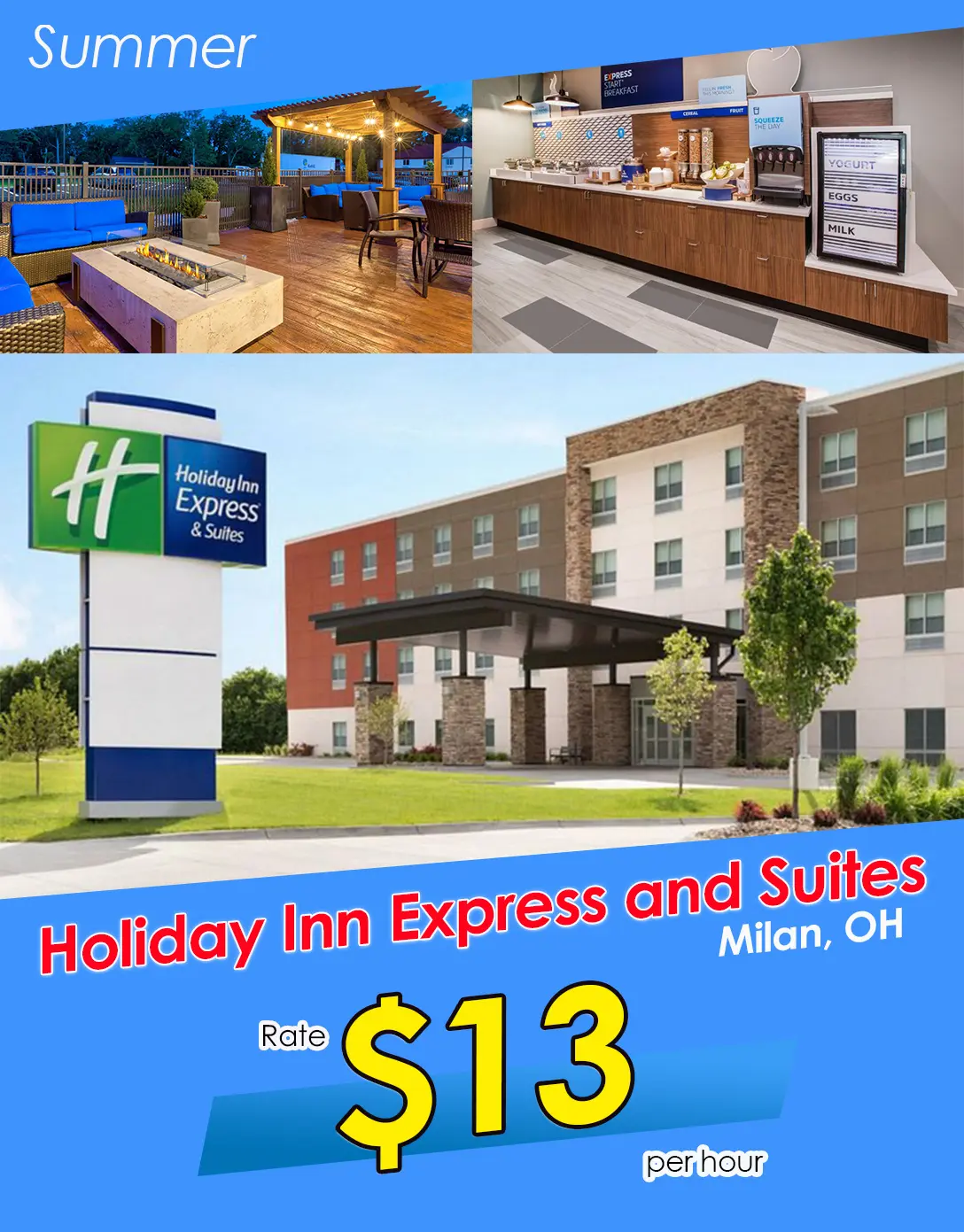 Front Desk Attendant : Front Desk Attendants are responsible for registering and assigning rooms to guests, issuing room keys, transmitting and receiving messages, keeping records of occupied rooms and guests' accounts, making and confirming reservations, presenting statements, and collecting payments from departing guests. Employees must provide excellent customer service to guests. Duties may include, but are not limited to; Answering phone call, folding sheets and towels, cleaning the lobby and welcoming guests
in the lobby.
Housekeeping, Laundry, and Breakfast Attendant : Participants will rotate between Housekeeping, Laundry, and Breakfast Attendant positions. Responsibilities include cleaning single unit guest rooms and property common areas. Job duties include picking up after guests, preparing fresh linens, making beds, dusting furniture and fixtures, washing floors, vacuuming carpeted areas, emptying trash cans, cleaning windows, and cleaning bathrooms, toilets, sinks, and showers. Housekeepers have an expectation to completely clean a guest room within a half hour.
Breakfast Attendants are responsible primarily for setting up, maintaining, and breaking down the breakfast buffet and for maintaining the breakfast dining area. Participants must have good communication and customer service skills, as this is a fast-paced position with continual customer contact. Duties include some serving guests, including pouring coffee, clearing tables, cleaning dining and buffet areas, and maintaining storage room and breakfast supply inventories. Participants may also be responsible for room service (taking breakfast to guests' rooms). Participants must also clean the kitchen.
Laundry Attendant job duties include receiving and sorting linens and operating washers and dryers in accordance with safety standards. Participants will be ironing, folding, wrapping, storing, or hanging completed laundry and maintaining the laundry room and equipment in a clean and orderly manner. Participants must be able to use cleaning chemicals, lift and carry up to 30 pounds (13.6 kilograms), and walk and stand for long periods of time. Participants must be prepared to work in a work environment that is at times hot and damp. Participants will be doing laundry less than 5% of their time.
Position
Front Desk Attendant (1 Female)
Housekeeping, Laundry, and Breakfast Attendant (8 Female)
Location
Milan, OH
Rate
Front Desk Attendant $13.00 an hour
Housekeeping, Laundry, and Breakfast Attendant $13.00 an hour
Hours
32-40 hours per week
Start Date
7 May 2024 – 1 Jun 2024
End Date
30 Aug 2024 – 7 Sep 2024
English level
Upper Intermediate – Advanced
Housing
$325 per person, per month (On-site)
Deposit Amount $300
**Participants will share an extra-large, one-bedroom guest room. It has one bathroom, a flat-screen TV, a hot plate, a microwave, and a full-size refrigerator. Host employer will deduct rent and security deposit from paychecks. Please see final page of this job offer for the agreement that participants will be asked to sign upon arrival. Since a significant portion of their first paycheck will be deducted for the security deposit and 1st month's rent, participants should be sure to bring enough money to cover their non-rent expenses for the first month of their program.
Transportation to work
Walk
** งานนี้ไม่ต้องชำระค่า Premium Job ใดๆทั้งสิ้นนะคะ และข้อมูลของงานดังกล่าว นายจ้างหรือองค์กรแลกเปลี่ยน USA อาจมีการเปลี่ยนแปลงได้ในภายหลัง โดยขึ้นอยู่กับปัจจัยในด้านธุรกิจของนายจ้างนะคะ โดยบริษัทฯ ไม่สามารถควบคุมการเปลี่ยนแปลงใดๆได้ค่ะ หากมีการเปลี่ยนแปลงใดๆเกิดขึ้นทางพี่ทีมงานจะรีบแจ้งข้อมูลอัพเดตให้ทันทีค่ะ 🙂 S
Related Jobs