🆕 The Home Depot
Retail West Jordan , UT
Job Description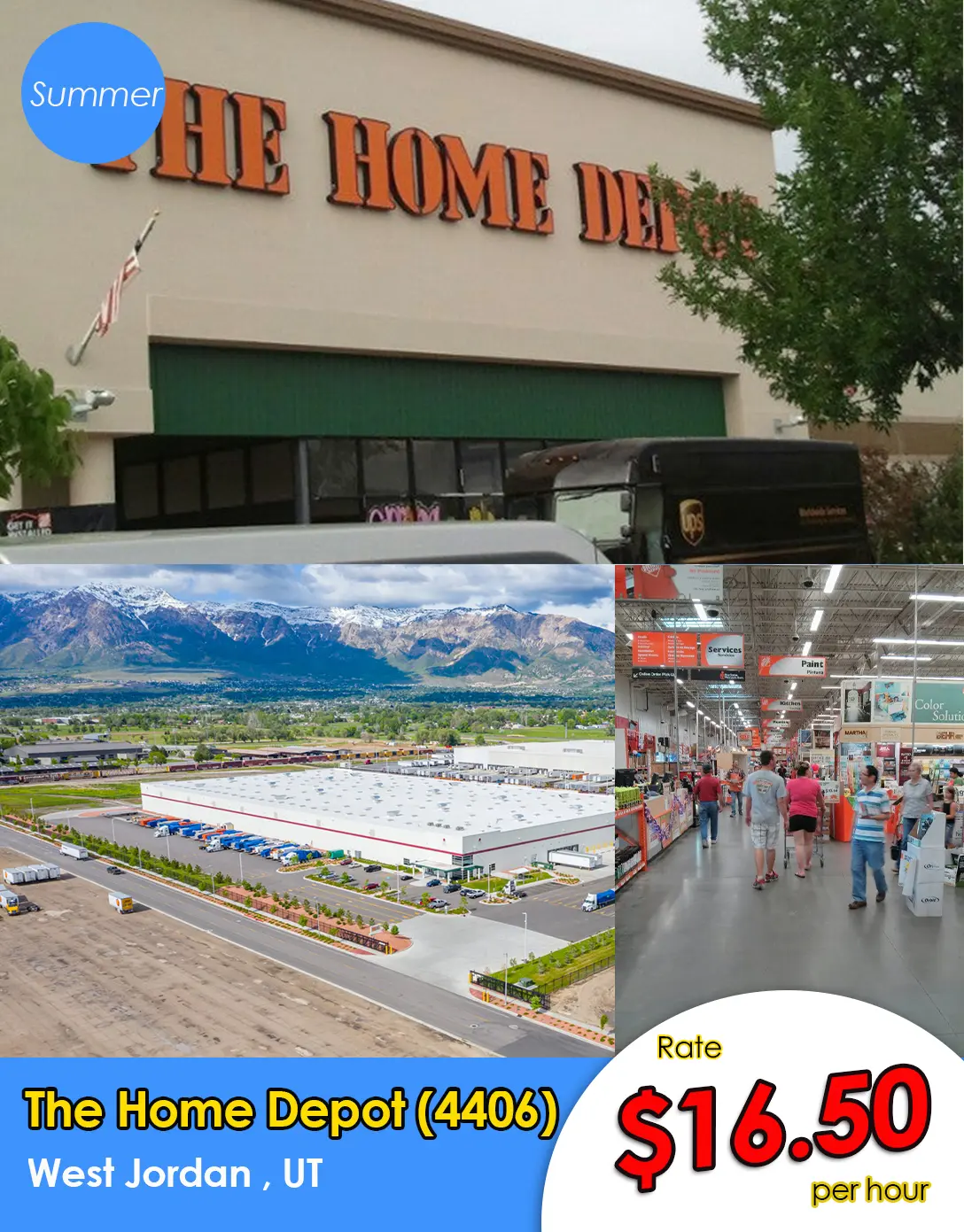 Lot Attendant, Cashier, Sales Associate, Riverdale 4401 : As a Team Associate at Home Depot, you will be assigned one or more of these positions to work at during your program.
Lot Attendant – gather shopping carts from the parking lot, clean them, and place them at the front of the store for our shoppers; help customers load their vehicles; help keep the property clean by picking up trash or other requirements as requested by management. You will be outside gathering up the shopping carts in all types of weather (rain, sun, wind, snow, etc). Be prepared to work outside.
The Cashier assists customers at checkout with their purchases. Will be working with American currency and our credit card charging system. Must be friendly and helpful and like working with the public.
Sales Associates will be working in various departments and getting to know our products. You will need to assist with keeping products on shelves organized and presentable, help our customers find what they are searching for, assist with running products to cashiers as requested, plus any additional tasks as requested by management.
Position
Lot Attendant, Cashier, Sales Associate (3 M/F)
Location
West Jordan , UT
Rate
Cashier $16.50
Lot Associate $16.50
Sales Associate $17.50
Hours
32-40 hours per week
Start Date
7 May 2024 – 20 Jun 2024
End Date
25 Aug 2024 – 7 Sep 2024
English level
Advanced (Proficient)
Housing
$60.00 per day per person (Must Arrange Own)
Transportation to work
You will need to take the bus for transportation
** งานนี้ไม่ต้องชำระค่า Premium Job ใดๆทั้งสิ้นนะคะ และข้อมูลของงานดังกล่าว นายจ้างหรือองค์กรแลกเปลี่ยน USA อาจมีการเปลี่ยนแปลงได้ในภายหลัง โดยขึ้นอยู่กับปัจจัยในด้านธุรกิจของนายจ้างนะคะ โดยบริษัทฯ ไม่สามารถควบคุมการเปลี่ยนแปลงใดๆได้ค่ะ หากมีการเปลี่ยนแปลงใดๆเกิดขึ้นทางพี่ทีมงานจะรีบแจ้งข้อมูลอัพเดตให้ทันทีค่ะ 🙂 C
Related Jobs