🆕 Homewood Suites
Hotel Richmond , VA
Job Description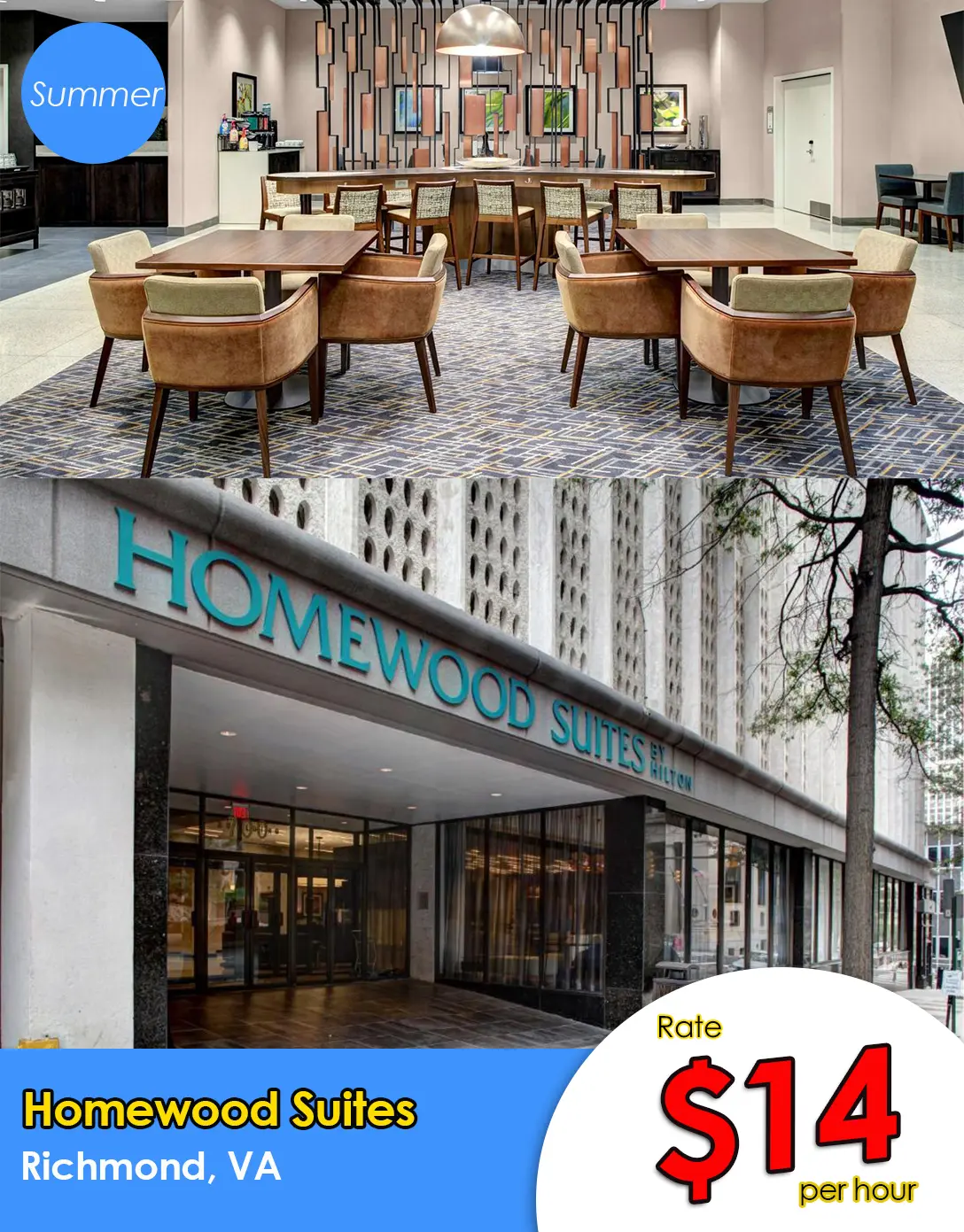 Housekeeper : Keep facilities and common areas clean and maintained. Vacuum, sweep, and mop floors. Clean and stock restrooms. Clean up spills with appropriate equipment. Notify managers of necessary repairs. Collect and dispose of trash. Assist guests when necessary. Keep linen room stocked. Properly clean upholstered furniture.
Cook : Cooks are responsible for providing a pleasurable dining experience for customers by preparing high quality food. This usually means managing all asepcts of food preparation and production in an environment that meets sanitation guidelines. Their duties can range from preparing ingredients to be cooked, to being responsible for grilling all foods.
Cooks must have a high school diploma or general education degree (GED). It is oftentimes preferred that cooks have a culinary certification or degree. The best cooks are good at teamwork, show attention to detail, and demonstrate strong communication skills.
Position
Housekeeper  (4 M/F)
Cook (2 M/F)
Location
Richmond , VA
Rate
$14.00 / hour
Extra Benefits
–
Hours
32-40 hours per week
Start Date
7 May 2024 – 15 Jun 2024
End Date
15 Aug 2024 – 7 Sep 2024
English level
Intermediate – Advanced
Housing
130++ USD per week (Employer Housing)
Transportation to work
Students can walk or ride a bike.
** งานนี้ไม่ต้องชำระค่า Premium Job ใดๆทั้งสิ้นนะคะ และข้อมูลของงานดังกล่าว นายจ้างหรือองค์กรแลกเปลี่ยน USA อาจมีการเปลี่ยนแปลงได้ในภายหลัง โดยขึ้นอยู่กับปัจจัยในด้านธุรกิจของนายจ้างนะคะ โดยบริษัทฯ ไม่สามารถควบคุมการเปลี่ยนแปลงใดๆได้ค่ะ หากมีการเปลี่ยนแปลงใดๆเกิดขึ้นทางพี่ทีมงานจะรีบแจ้งข้อมูลอัพเดตให้ทันทีค่ะ 🙂 W
Related Jobs