(เต็มแล้วจ้า) Grocery Store Hungry Horse, MT
Hungry Horse, MT
Job Description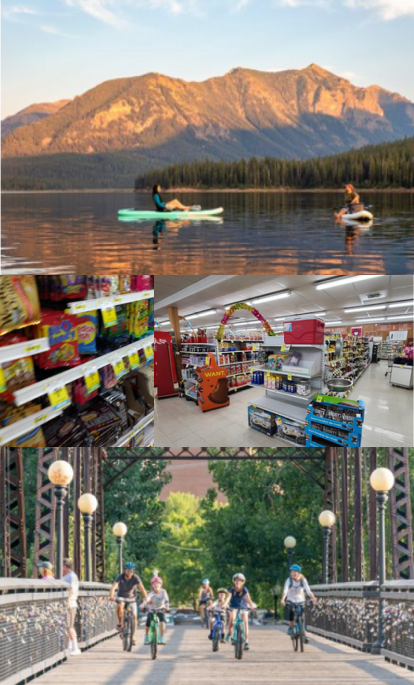 Cashier : Registers sales on a cash register by scanning items, itemizing and totaling customers' purchases. Resolves customer issues and answers questions. Bags purchases if needed. … Collects payments by accepting cash, check, or charge payments from customers and makes change for cash customers.
Deli/Stocking : Must have prior paid work experience. By accepting this job, you understand that you will be
assigned to a store location and housing when you arrive at the main office. You will be
assigned to 1 of the following towns upon arrival: Avon, Buxton, Corolla, Duck, Hatteras, Kill
Devil Hills, Kitty Hawk or Nags Head. You will be trained and required to do one or all of the
following: cashiering, stocking, pricing, folding merchandise, hanging clothes and cleaning
both inside & outside the stores (outside limited to set up/tear down of displays & picking
up trash/sweeping parking lot for cigarette butts) cleaning bathrooms. Males will have to do
some heavy lifting, up to 30 kilos. There is also a Kart Attendant position at the Paradise Fun
Park and Mini Golf Attendant at the 2 golf locations. Those jobs also require cleaning and
customer service. Housing is mandatory for this employer. Please find attached the Beach
Mart Stores with their addresses.
Position
Cashier (4-6 M/F)
Deli/Stocking (4-6 M/F)
Location
Hungry Horse, MT
Rate
Cashier ($12.00 per hour)
Deli/Stocking ($12.00 per hour)
Hours
32-40 hours per week
Start Date
1 Jun – 30 June
End Date
30 Aug- 7 Sep
English level
Intermediate – Advanced
Housing
Rent is $200 per month. A $200 deposit is
due upon arrival (refundable if housing is
left in good condition).
Transportation to work
Some company-provided transportation
is offered; bikes are available for use
Students can walk or ride a bike.
** งานนี้ไม่ต้องชำระค่า Premium Job ใดๆทั้งสิ้นนะคะ ในการตอบรับน้องๆเข้าทำงานจะขึ้นอยู่กับคุณสมบัติของน้องๆในแต่ละบุคคล โดยนายจ้าง / องค์กรแลกเปลี่ยนจะเป็นผู้พิจารณาเรซูเม่หรือการสัมภาษณ์ทาง Online กับน้องๆตามตารางสัมภาษณ์ของนายจ้าง หรือองค์กรในแต่ละงานค่ะ 🙂
Related Jobs