Huzzah Grille
Willamsburg, VA
Job Description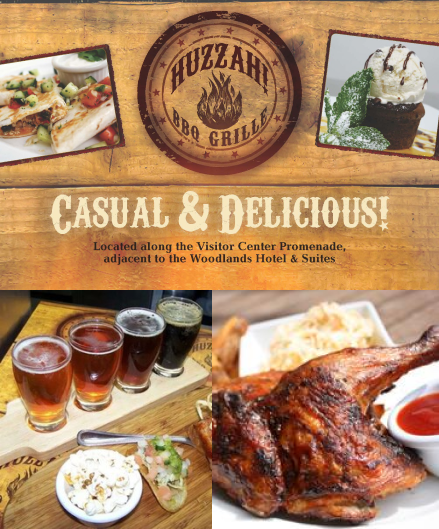 Cashier / Hostess : Registers sales on a cash register by scanning items, itemizing and totaling customers' purchases. Resolves customer issues and answers questions. Bags purchases if needed. … Collects payments by accepting cash, check, or charge payments from customers and makes change for cash customers.
Table Server Assistant : Also known as bussers, server assistants are typically employed by family diners and restaurants to assist servers in delivering food to patrons and responding to their requests. They clear, clean, and reset tables, refill beverages
Kitchen Utility Attendant : The Kitchen Utility Worker is responsible for assisting in the efficient operation of the kitchen and restaurants by maintaining cleanliness standards through the operation of dishwashing equipment and sinks, polishing silverware, removing garbage, cleaning of equipment and work areas including the sweeping and mopping of floors. The Kitchen Utility Worker will also assist in general food preparation for events.
Position
Cashier / Hostess
Table Server Assistant
Kitchen Utility Attendant
Location
Willamsburg, VA
Rate
10 USD Cashier / Hostess
6 USD + tips Table Server Assistant
10 USD Kitchen Utility Attendant
Hours
32-40 hours per week
Start Date
10 Mar 2022 – 16 Apr 2022
End Date
15 Jun 2022 – 7 July 2022
English level
Intermediate – Advanced
Housing
85 USD per week (Quality Inn)
Transportation to work
–
** งานนี้ไม่ต้องชำระค่า Premium Job ใดๆทั้งสิ้นนะคะ ในการตอบรับน้องๆเข้าทำงานจะขึ้นอยู่กับคุณสมบัติของน้องๆในแต่ละบุคคล โดยนายจ้าง / องค์กรแลกเปลี่ยนจะเป็นผู้พิจารณาเรซูเม่หรือการสัมภาษณ์ทาง Online กับน้องๆตามตารางสัมภาษณ์ของนายจ้าง หรือองค์กรในแต่ละงานค่ะ 🙂
Related Jobs