Icy Strait Point
Hoonah, AK
Job Description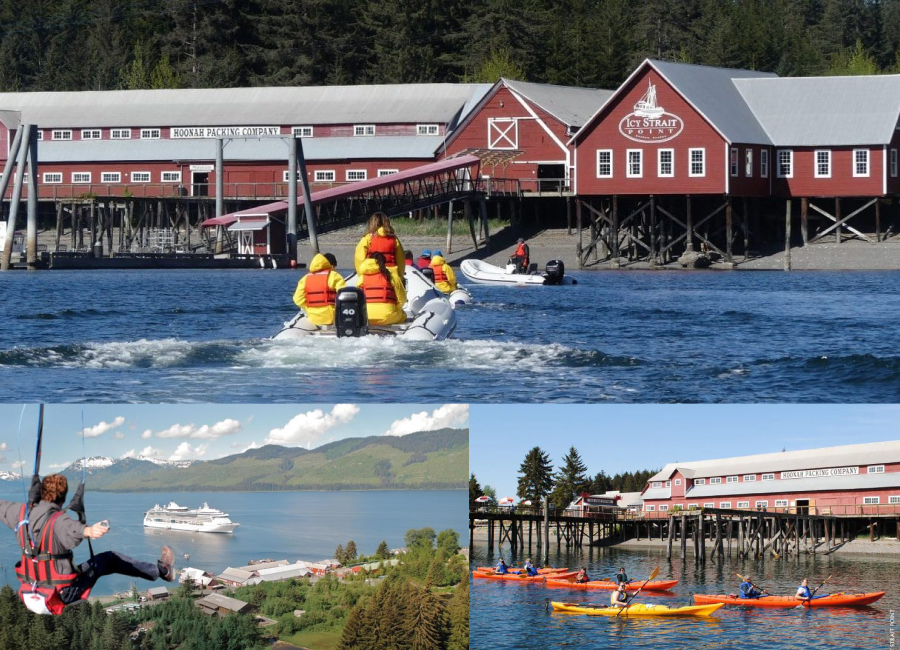 Housekeeper: Cleans and sanitizes hotel and guest rooms. Vacuums and sweeps floors, carpets, and rugs. Makes beds and changes linens. Cleans and sanitizes bathrooms, showers, toilets, sinks, and countertops. Replenishes toiletries and towels. Empties trash receptacles.
Guest Services: Conduct all activities and decisions according to Icy Strait Point's guiding principles: Best, Authentic, and Profitable Tour Destination. Provide excellent customer service to all Icy Strait Point guests. Provide guests with information about all tours available at Icy Strait Point. Participate in all required trainings.
Food Runner: Responsible for supporting waitstaff in carrying beverages and meal items to designated tables. Their duties include communicating with Waiters to determine their needs, carrying food items from the expediting counter to the right table and helping with cleanup duties after the conclusion of service.
Position
Housekeeper  (3 M/F)
Guest Services  (3 M/F)
Food Runner  (3 M/F)
Location
Hoonah, AK
Rate
Housekeeper, Guest Services, Food Runner   $15.00 per hour
Hours
32-40 hours per week
Start Date
15 Mar – 15 Apr
End Date
15 Jun – 30 Jun
English level
Upper Intermediate – Advanced
Housing
$200 per week. (Employer) **will be deducted from each paycheck for payment of rent.
**Deposir $100 (Upon Arival)
Transportation to work
Students can walk or ride a bike or shuttle.
** งานนี้ไม่ต้องชำระค่า Premium Job ใดๆทั้งสิ้นนะคะ ในการตอบรับน้องๆเข้าทำงานจะขึ้นอยู่กับคุณสมบัติของน้องๆในแต่ละบุคคล โดยนายจ้าง / องค์กรแลกเปลี่ยนจะเป็นผู้พิจารณาเรซูเม่หรือการสัมภาษณ์ทาง Online กับน้องๆตามตารางสัมภาษณ์ของนายจ้าง หรือองค์กรในแต่ละงานค่ะ 🙂
Related Jobs