🆕 Lacks Beach Service
MYRTLE BEACH , SC Retail
Job Description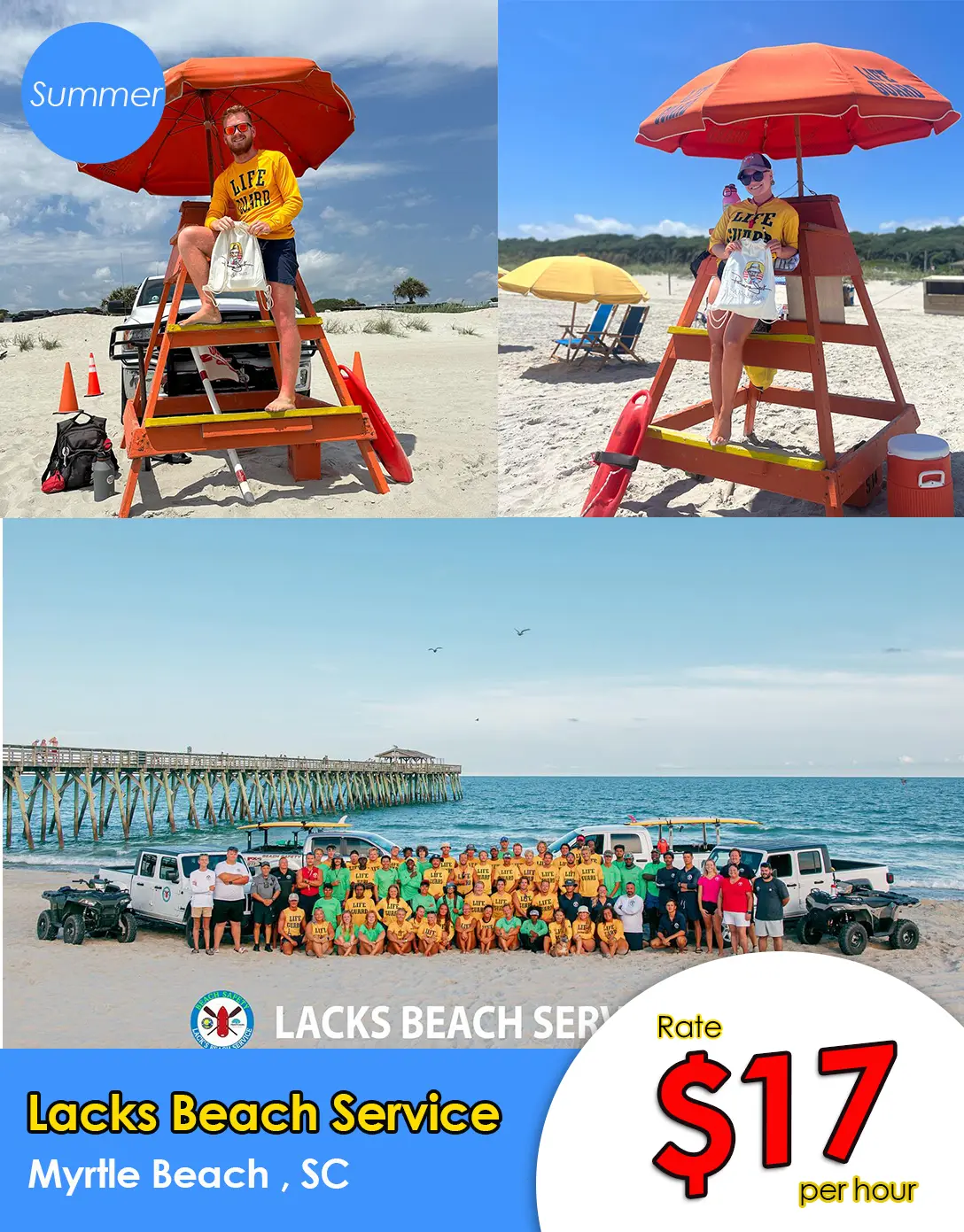 Ocean Lifeguard : Provide lifeguard and customer service. Adult International participants are required to watch the water and respond to any emergencies. You will be responsible for keeping the beaches and beachgoers safe while being on the beach. You will also have to be aware of weather/beach situations and change flags based on ocean currents/dangerous waters to ensure visitors' safety. Additional duties will include working with lost or found children.
Position
Ocean Lifeguard (6 M/F)
Location
Myrtle Beach , SC
Rate
$17.00 per hour
Hours
32-40 hours per week
Start Date
7 May 2024 – 15 Jun 2024
End Date
7 Sep 2022
English level
Upper Intermediate – Advanced
Housing
$125.00 per week. (Employer)
Deposit amount $200.00 (To be paid upon arrival.)
Transportation to work
Public transportation, bike, walk. You have to arrange transportation to and from housing to the warehouse each day.
** งานนี้ไม่ต้องชำระค่า Premium Job ใดๆทั้งสิ้นนะคะ และข้อมูลของงานดังกล่าว นายจ้างหรือองค์กรแลกเปลี่ยน USA อาจมีการเปลี่ยนแปลงได้ในภายหลัง โดยขึ้นอยู่กับปัจจัยในด้านธุรกิจของนายจ้างนะคะ โดยบริษัทฯ ไม่สามารถควบคุมการเปลี่ยนแปลงใดๆได้ค่ะ หากมีการเปลี่ยนแปลงใดๆเกิดขึ้นทางพี่ทีมงานจะรีบแจ้งข้อมูลอัพเดตให้ทันทีค่ะ 🙂 C
Related Jobs