Chowning Tavern
Willamsburg, VA
Job Description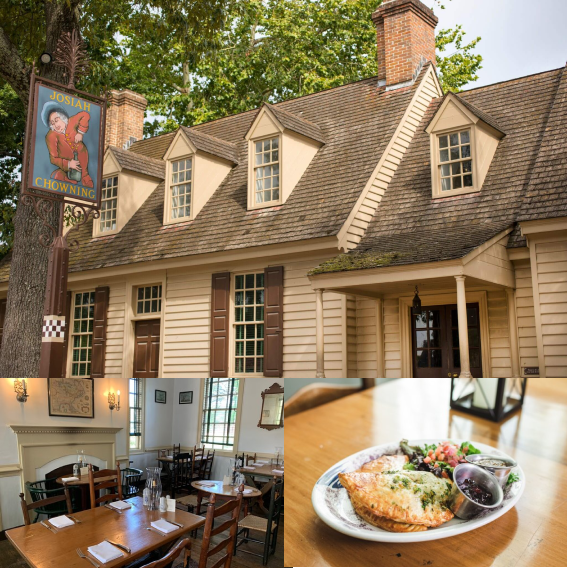 Bartender : Bartenders, or Mixologists, mix and serve alcoholic beverages based on customer requests. Their duties include verifying the identification and age of customers, preparing and serving alcoholic beverages, accepting payment from customers, cleaning glasses and bar utensils and balancing cash receipts to record sales
Cook : Cooks are responsible for providing a pleasurable dining experience for customers by preparing high quality food. This usually means managing all asepcts of food preparation and production in an environment that meets sanitation guidelines. Their duties can range from preparing ingredients to be cooked, to being responsible for grilling all foods.
Dining Room Cashier : "Prepares dining room for patrons by cleaning and clothing tables; setting decorations, condiments, candles, napkins, service plates, and utensils.vProtects establishment and patrons by adhering to sanitation and safety policies. Maintains menu presentation by keeping menus clean; replacing damaged or soiled pages; cleaning chalkboards
Host / Hostess : "Welcome guests to the venue Provide accurate wait times and monitor waiting lists Manage reservations Escort customers to assigned dining or bar areas Provide menus and announce Waiter/Waitress's name Greet customers upon their departure
Coordinate with wait staff about available seating options Maintain a clean reception area
Cater to guests who require extra attention
Position
Bartender (1 M/F)
Cook (2 M/F)
Dining Room Cashier (2 M/F)
Host / Hostess (1 M/F)
Location
Willamsburg, VA
Rate
10.00 USD
Hours
32-40 hours per week
Start Date
15 May 2022 – 15 Jun 2022
End Date
30 Aug 2020 – 7 Sep 2022
English level
Intermediate – Advanced
Housing
85 USD per week (Quality Inn)
Transportation to work
Students can walk or ride a bike.
** งานนี้ไม่ต้องชำระค่า Premium Job ใดๆทั้งสิ้นนะคะ ในการตอบรับน้องๆเข้าทำงานจะขึ้นอยู่กับคุณสมบัติของน้องๆในแต่ละบุคคล โดยนายจ้าง / องค์กรแลกเปลี่ยนจะเป็นผู้พิจารณาเรซูเม่หรือการสัมภาษณ์ทาง Online กับน้องๆตามตารางสัมภาษณ์ของนายจ้าง หรือองค์กรในแต่ละงานค่ะ 🙂
Related Jobs