(เต็มแล้วจ้า) Mabel's Lobster Claw
KENNEBUNKPORT , ME
Job Description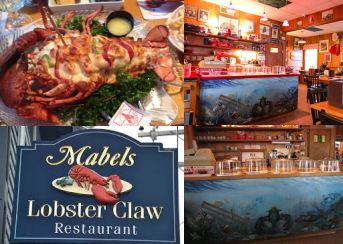 Kitchen Support: Washing utensils and dishes and making sure they are stored appropriately. Sorting, storing and distributing ingredients. Washing, peeling, chopping, cutting and cooking foodstuffs and helping to prepare salads and desserts. … Cleaning the food preparation equipment, floors and other kitchen tools or areas.
Front of House: Positions include Busser, Runner, Host, and Barback. Positions will be assigned to students upon arrival. Must be able to greet customers with a smile, take orders, operate a simple POS system, and work with a solid sense of urgency; excellent communication skills and willingness to help out wherever you are needed.
Position
Kitchen Support  (2 M/F)
Front of House Support  (1 M/F)
Location
KENNEBUNKPORT, ME
Rate
Kitchen Support  $12.50 per hour
Front of House Support  $10.00 per hour
Hours
32-40 hours per week
Start Date
15 May – 15 Jun
End Date
5 Sep – 7 Sep
English level
Upper Intermediate – Advanced
Housing
$150.00 per week (Employer)
**Deposit $150-400 (Upon Arrival)
Transportation to work
Students can walk or ride a bike.
** งานนี้ไม่ต้องชำระค่า Premium Job ใดๆทั้งสิ้นนะคะ ในการตอบรับน้องๆเข้าทำงานจะขึ้นอยู่กับคุณสมบัติของน้องๆในแต่ละบุคคล โดยนายจ้าง / องค์กรแลกเปลี่ยนจะเป็นผู้พิจารณาเรซูเม่หรือการสัมภาษณ์ทาง Online กับน้องๆตามตารางสัมภาษณ์ของนายจ้าง หรือองค์กรในแต่ละงานค่ะ 🙂
Related Jobs