Maine Catch
Ogunquit , ME
Job Description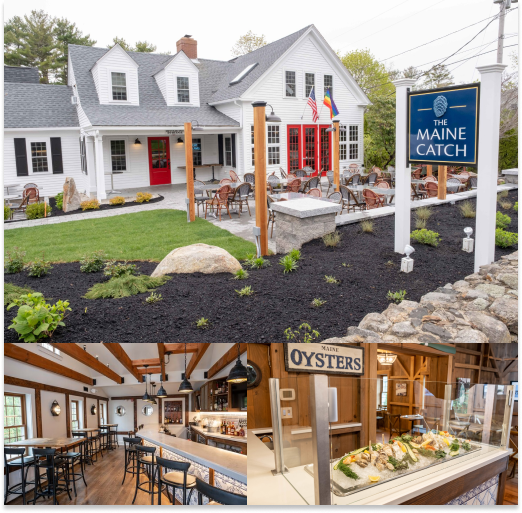 Kitchen Support: Washing utensils and dishes and making sure they are stored appropriately. Sorting, storing and distributing ingredients. Washing, peeling, chopping, cutting and cooking foodstuffs and helping to prepare salads and desserts. … Cleaning the food preparation equipment, floors and other kitchen tools or areas
Busser and Runner Bussers may also wipe up spilled food and crumbs, and refill water glasses. Runners are restaurant employees who are responsible for transporting food, beverages, condiments and utensils to diners outside of or in coordination with the deliveries made by the waiter or waitress.
Position
Kitchen Support Staff (6-10 M/F)
Busser and Runner (6-10 M/F)
Location
Ogunquit , ME
Rate
Kitchen Support Staff 12.15
Busser and Runner 8.00
Hours
32-40 hours per week
Start Date
3 May 2022 – 28 Jun 2022
End Date
30 Aug 2022 – 18 Oct 2022
English level
Upper Intermediate – Advanced
Housing
$400 – $500 per person per month (Employer)
Transportation to work
Students can walk or ride a bike.
** งานนี้ไม่ต้องชำระค่า Premium Job ใดๆทั้งสิ้นนะคะ ในการตอบรับน้องๆเข้าทำงานจะขึ้นอยู่กับคุณสมบัติของน้องๆในแต่ละบุคคล โดยนายจ้าง / องค์กรแลกเปลี่ยนจะเป็นผู้พิจารณาเรซูเม่หรือการสัมภาษณ์ทาง Online กับน้องๆตามตารางสัมภาษณ์ของนายจ้าง หรือองค์กรในแต่ละงานค่ะ 🙂
Related Jobs