🆕 McKinley Princess Wilderness Lodge
Trapper Creek, AK
Job Description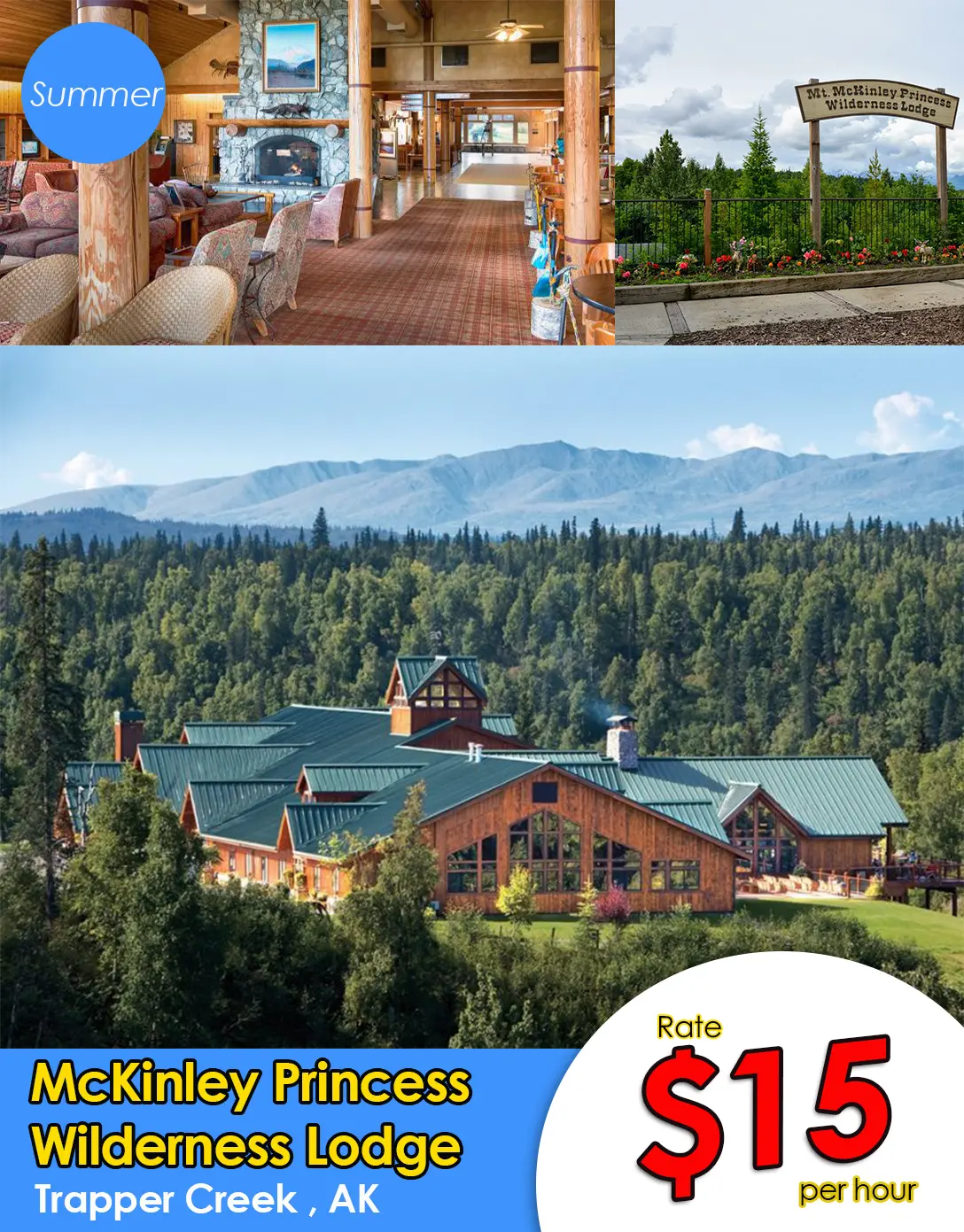 Dishwasher : Where would we be without you, the Heart of the House? You set the tone for a safe and enjoyable experience for all team members and our guests. You will operate dish machine equipment and handle delicate commercial kitchenware with elevated standards of quality and attention to detail.
RESPONSIBILITIES
Clean, wash, dry, and sanitize dishes, utensils, and equipment per Company standards and specifications in a fast-paced kitchen environment. Inspect, clean, and maintain equipment, chemicals, and linens. Maintain high standards of cleanliness and sanitation in all work and storage spaces. Assist with stocking kitchen and organizing product. Completing sanitization and food safety protocols and logs with assistance and direction from management. Contribute effectively to a positive guest experience while maintaining a professional attitude and appearance.
Position
Dishwasher (1 M/F)
Location
Trapper Creek, AK
Rate
Dishwasher (15.00 per hour)
Hours
32-40 hours per week
Start Date
7 May 2024 – 10 May 2024
 
End Date
30 Aug 2024 – 7 Sep 2024
English level
Intermediate – Upper Intermediate
Housing
$15 per person per day (Employer)
Transportation to work
Students can walk or ride a bike.
** งานนี้ไม่ต้องชำระค่า Premium Job ใดๆทั้งสิ้นนะคะ และข้อมูลของงานดังกล่าว นายจ้างหรือองค์กรแลกเปลี่ยน USA อาจมีการเปลี่ยนแปลงได้ในภายหลัง โดยขึ้นอยู่กับปัจจัยในด้านธุรกิจของนายจ้างนะคะ โดยบริษัทฯ ไม่สามารถควบคุมการเปลี่ยนแปลงใดๆได้ค่ะ หากมีการเปลี่ยนแปลงใดๆเกิดขึ้นทางพี่ทีมงานจะรีบแจ้งข้อมูลอัพเดตให้ทันทีค่ะ 🙂 C
Related Jobs